Legislative Lottery New Mexico Scholarship
12/31/2022
Submission Deadline
Explore Similar Scholarships
Location:
The Legislative Lottery New Mexico is dedicated to New Mexico students who are high school graduates or General Education Diploma (GED) recipients. The lottery encourages high school graduates from New Mexico to enroll full-time and complete a two- or four-year degree program.
The lottery gives financial aid to New Mexico students by painting part of their tuition expenses at a local institution. The students are required to be enrolled in any post-secondary institution in the state of New Mexico.
This highly competitive scholarship awards one New Mexico student $4,379 for their undergraduate studies. Applicants need to be enrolled in a college/university or technical school to qualify. Grade transcripts are required and applicants don't need to demonstrate financial need.
Key Information of Legislative Lottery New Mexico Scholarship
Study Details
Country of Study
United States
Scholarship Details
Intended Level of Study
Undergraduate
Legislative Lottery New Mexico Scholarship Timeline
January 2022
Application Opening Date
Applications open on January 1.
December 2022
Submission Deadline
The submission deadline is on December 31.
Scholarship Eligibility
To be eligible to apply, applicants must meet the following criteria.
Eligible Grade: All
Maximum Age: Any
Required GPA: 2.5
Geographic Eligibility: New Mexico
Gender: Any
Race/Ethnicity:
Application Requirements
Here's what you need to submits besides your application.
How to ace the Legislative Lottery New Mexico Scholarship
1
Be admitted into a post-secondary institution
Applicants should be admitted into a college, a university, or a technical school by the scholarship's application deadline. Ensure that you complete the application and submit all the materials noted.
2
Be a New Mexico resident
Applicants should establish residency and attend a public New Mexico secondary institution for the last year. The applicants should be graduates from New Mexico public or accredited private high schools.
3
Be enrolled full-time
Applicants should have fifteen credit hours per semester at a four-year New Mexico public institution. The other should have twelve credit hours per semester at a two-year New Mexico public community college.
4
Demonstrate your academic achievement
The scholarship calls for applicants to submit grade transcripts. Ensure to present transcripts that demonstrate your academic capabilities and achievements.
How the Legislative Lottery New Mexico Scholarship is Judged
Applicants are judged based on their residency and their previous institutions of study. The undergraduate students are evaluated on their performance during the first college semester.
Why We Love the Legislative Lottery New Mexico Scholarship
It is renewable
The Legislative Lottery New Mexico is renewable for up to four years. The renewability of the scholarship is subject to legislative approval each year.
Open all year round
The Legislative Lottery New Mexico is open for applications all year round. The students can send out their applications whenever they feel ready.
Assumes tuition increase
The scholarship amount assumes a tuition increase and the amount is included in the awarded amount. The total amount figure assumes a 3% tuition increase.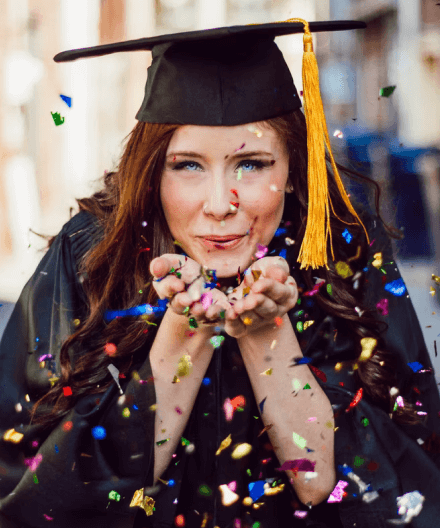 5 Facts About Legislative Lottery New Mexico
Begins in the second semester
The scholarship only applies after the applicants have enrolled full-time in a public New Mexico institution for a degree or certificate program after high school graduation or receipt of GED.
First college semester is considered
To qualify for the scholarship, the applicant's first-semester performance is considered and they should have at least 15 credit hours and a 2.5 cumulative GPA during the first college semester.
Applicants can submit a scholarship petition
Applicants can send out a scholarship petition only under exceptional circumstances that are beyond the student's control that consideration can happen after submitting supporting documents.
Students with disabilities are considered
Students with disabilities who are registered with UNM's Accessibility Resource Center may be allowed to attend part-time classes for up to 14 terms.
Students can take classes in multiple institutions
The Legislative Lottery New Mexico allows students to take classes in multiple public New Mexico institutions to ensure that students maintain full-time enrollment.