MTU Visual and Performing Arts Talent Award
3/27/2023
Submission Deadline
Explore Similar Scholarships
College Major:
Location:
Grade Level:
The Michigan Technological University (MTU) created the MTU Visual and Performing Arts Talent Award to offer financial support to talented high school seniors accepted to Michigan Technology University (MTU). The award is valued at $2,000 and can be renewable for up to four years. Any incoming first-year students pursuing any university major and planning to participate in creative arts actively are eligible to apply.
The creative arts consist of musical ensembles, stage productions, coursework in visual arts, or work toward a degree, second degree, or minor offered through the Visual and Performing Arts (VPA) Department.
MTU funds this scholarship as one of its top strategic priorities. The funds come from various donors through the Annual Scholarship/Fellowship Fund and the Endowed Scholarship/Fellowship Fund to support scholarships for undergraduate students and fellowships for graduate students.
Key Information of MTU Visual and Performing Arts Talent Award
Study Details
Area of Study
Acting
Arts
Dance
Music
Music Composition
Theater
Visual Arts
Country of Study
United States
Specific Schools
Michigan Technological University
Scholarship Details
Intended Level of Study
Undergraduate
MTU Visual and Performing Arts Talent Award Timeline
January 2023
Application Opening Date
Applications open on January 15.
March 2023
Submission Deadline
The submission deadline is on March 24.
April 15, 2023
Awards Announcement Date
Winners are announced on April 15.
Scholarship Eligibility
To be eligible to apply, applicants must meet the following criteria.
Eligible Grade: High School Senior
Maximum Age: Any
Required GPA: 2.5
Geographic Eligibility: Michigan
Gender: Any
Race/Ethnicity: Any
Application Requirements
Here's what you need to submits besides your application.
Portfolio
Video Submission
Grade transcript
How to ace the MTU Visual and Performing Arts Talent Award
1
Start early
The application duration is not much so make use of it properly by starting the process as early as possible. You will need the time to perfect your audition or portfolio. You will also need the time to consult your instructors or mentors to get their feedback. Avoid last-minute submissions to avoid errors or any complications.
2
Perfect your digital submission
Depending on your talent, follow the instructions carefully. Each artistic or musical talent has specific requirements that must be fulfilled. Get your mentors or instructors to guide you with your submissions. Have them review it, edit it, or amend it until it is perfected.
3
Reach out to past winners
It is always advisable to reach out to past scholarship winners for advice and guidance if possible. They will give you insights into how they won the award. Also, get your materials checked and reviewed by your mentors, instructors, and advisors to avoid any unforeseen mistakes.
4
Research the application requirements and process
The application for this scholarship involves quite a bit of detail. It's, therefore, prudent that you research and even enlist the help of a tutor or parent to help you navigate the process.
How the MTU Visual and Performing Arts Talent Award is Judged
The selection process will focus on the quality of your application and whether your skills, abilities, and academic aspects can guarantee your success at the institution.
Why We Love the MTU Visual and Performing Arts Talent Award
The scholarship supports creative arts
We love that this scholarship recognizes and supports exceptional talent in the arts, including instrumental or vocal music, visual arts, theater performance, technical theater, sound design/audio production, and music composition.
The scholarship comes in addition to another
The MTU Visual and Performing Arts Talent Award comes in addition to other financial aid and scholarships awarded by MTU.
The scholarship is renewable
This scholarship is renewable for four years (eight semesters) of study based on active participation in the VPA Department.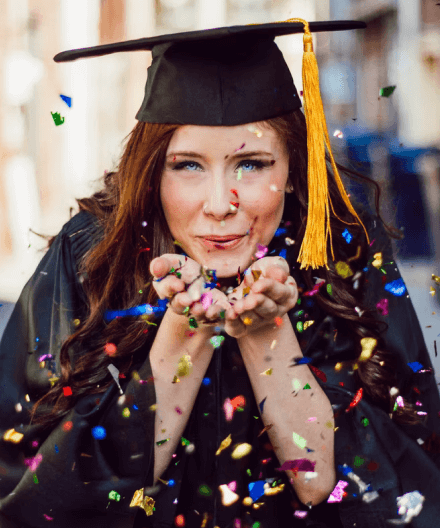 5 Facts About MTU Visual and Performing Arts Talent Award
The scholarship is annual and renewable
This annual renewable scholarship helps defray your educational costs while helping you build additional valuable skills.
Recipients don't need to major in arts
Recipients need not major in visual or performing arts yet they can only participate in artistic ensembles throughout their undergraduate years.
Consistency is key to renewing the scholarship
To continue receiving the award for four years, you must maintain a cumulative GPA of 2.50 at the end of each spring semester and remain active in the VPA Department.
MTU accepts applications from around the globe
The scholarship program is open to students from all over the world.
MTU has several scholarships
The university has several scholarships for local and international students – need-based students will need to fill out a FAFSA form.