MTU Presidential Scholars Program
$1,000–$5,000
Award Amount
1/15/2023
Submission Deadline
Explore Similar Scholarships
Location:
Grade Level:
The MTU Presidential Scholars Program is a scholarship opportunity for students in Michigan. Every year, Michigan Technological University offers an award to one qualified student. The amount of the grant varies between $1,000 and $5,500 and depends on the academic merit demonstrated by the student in his/her application to the institution.
More specifically, the $5,500 benefit is available to students with a GPA of 4.0 or better. Earnings will be $3,000 for students with GPAs between 3.90 and 3.99. Students with GPAs between 3.75 and 3.89 will receive $2,000, while those with scores between 3.50 to 3.749 will receive $1,000.
To keep their prize for the following academic year, recipients must maintain a cumulative GPA of 2.5 or above (based solely on full-time enrollment in Michigan Tech courses) at the end of each spring semester. Keep in mind that this grant is intended solely for entering first-year students.
Key Information of MTU Presidential Scholars Program
Study Details
Country of Study
United States
Specific Schools
Michigan Technological University
Scholarship Details
Intended Level of Study
Undergraduate
Award Amount
$1,000–$5,000
MTU Presidential Scholars Program Timeline
October 2022
Applications Opening Date
Applications open on October 1.
January 2023
Submission Deadline
The submission deadline is on January 15.
Scholarship Eligibility
To be eligible to apply, applicants must meet the following criteria.
Eligible Grade: High School Senior – High School Graduate
Maximum Age: Any
Required GPA: 2.5
Geographic Eligibility: Michigan
Gender: Any
Race/Ethnicity: Any
Application Requirements
Here's what you need to submits besides your application.
Grade transcript
Standardized Test Scores
How to ace the MTU Presidential Scholars Program
1
Apply to the program of your interest
Remember that all you need to do to qualify for the scholarship is submit an application to the school. You don't have to go above and beyond. So select the program that appeals to you and prepare to enroll.
2
Focus on your studies
Remember that you might or might not receive a certain amount of money to assist finance your studies depending on your average score. In order to be a strong candidate, put out the effort in to achieve the finest academic outcomes.
3
Prepare your grade evidence
An official grade transcript must be provided. Awards for students lacking certified scores will be determined solely on GPA. You cannot apply for this scholarship if you lack any of these types of academic certifications.
4
Keep your grades up
Academic excellence is always an attractive feature of any scholarship. Maintain above-average grades. Those, who have higher GPAs, stand a better chance. Keep a good record to qualify for any scholarship. Grades will be an indicator of how dedicated and serious you are and will make you stand out amongst other applicants.
How the MTU Presidential Scholars Program is Judged
The applicant's academic performance is the only factor that is taken into consideration when choosing the MTU Presidential Scholars Program recipient.
Why We Love the MTU Presidential Scholars Program
You can reapply
For a total of four years (eight semesters) of study, these prizes are renewable. This is an advantage for those students who require the benefit and meet the criteria.
Recognition of academic dedication
Your total high school grade point average (GPA) and/or SAT or ACT score will be used to determine how much of an award you will receive. This highlights students who are committed to their studies.
No additional application is required
Those who are interested only need to finish their university application to apply. You might be qualified to earn the scholarship depending on your acceptance and its terms.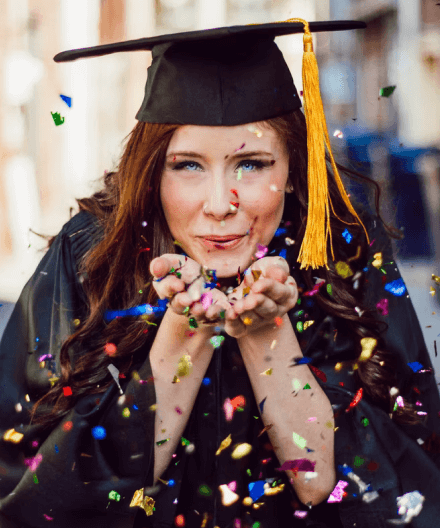 5 Facts about Michigan Technological University
It was founded in 1885 in Houghton
Originally the Michigan Mining School, they began with four teaching members and 23 students on the second story of a building on Montezuma Avenue in Houghton.
Their nickname
"Huskies" is the nickname for MTU students as Blizzard T. Husky is the organization's mascot.
The Winter Carnival
It has been a Michigan Tech institution since 1922 and takes place in the first few days of February.
An essential value of MTU
A sense of belonging is one of many aspects of diversity, equity, and inclusion, but none of them is more significant than the other.
MTU graduates
With starting incomes of $65,000, graduates earn the tenth highest starting salaries in the nation.