Kenneth and Carrie Carns Nursing Scholarship
$3,000–$5,000
Award Amount
2/1/2023
Submission Deadline
Explore Similar Scholarships
College Major:
Location:
Grade Level:
The Kenneth and Carrie Carns Nursing (KCCN) Scholarship was established by the Wyoming Community Foundation (WYCF). Over the course of its existence, the WYCF has given more than $100 million to charitable organizations.
The foundation's goal is to improve Wyoming by bringing like-minded individuals together with worthy causes. Wyoming nursing students who are enrolled in any post-secondary institution and who have either completed high school or received a GED are eligible for the KCCN Scholarship.
It was created to provide financial aid to Wyoming nursing students and potential nursing students so they could finish their academic degrees. Annually, the program awards $3,000 for study toward an Associate's degree and $5,000 for study toward a bachelor's degree.
Key Information of Kenneth and Carrie Carns Nursing Scholarship
Study Details
Country of Study
United States
Scholarship Details
Intended Level of Study
Undergraduate
Award Amount
$3,000–$5,000
Kenneth and Carrie Carns Nursing Scholarship Timeline
October 2022
Application Opening Date
Applications open on October 1.
February 2023
Submission Date
The submission deadline is on February 1.
Scholarship Eligibility
To be eligible to apply, applicants must meet the following criteria.
Eligible Grade: High School Senior – Undergraduate
Maximum Age: Any
Required GPA: 3
Geographic Eligibility: Wyoming
Gender: Any
Race/Ethnicity: Any
Application Requirements
Here's what you need to submits besides your application.
Essay
Short Answers
Grade transcript
Recommendation letters
How to ace the Kenneth and Carrie Carns Nursing Scholarship
1
Be comprehensive
Be comprehensive in your essay. It should be at least 400 words describing any obstacles you may face in pursuing a career in nursing, such as financial, educational, or other barriers. It should also include why you want to study nursing and what area of nursing you want to specialize in.
2
Submit your transcript in the appropriate format
During the application process, upload a copy of your high school or undergraduate grade transcript alongside other documents. Don't upload a screenshot of your transcript, as this will not be accepted.
3
Obtain recommendation letters from relevant faculty or advisors
Your recommendation letters must be written by a member of the appropriate faculty or advisor. Make sure that at least one of your nursing instructors who can attest to your abilities writes a recommendation letter for you.
4
Adhere to the instructions
The importance of following the instructions on the scholarship website cannot be overstated. Make sure you follow all of the guidelines to avoid having your application rejected.
How the Kenneth and Carrie Carns Nursing Scholarship is Judged
The scholarship committee will base its assessment of your application on the materials you submit, including your essay, letter of recommendation, grade transcript, and any other pertinent documents. They will be looking for applicants who exhibit competence and excellence.
Why We Love the Kenneth and Carrie Carns Nursing Scholarship
Scholarship is renewable
The successful applicant has the opportunity to reapply for a three-year scholarship afterward if he/she seeks further information about it.
A prodigious amount of scholarship
The award ranges from $3,000 to $5,000, unlike other scholarship awards. Candidates can maximize this opportunity.
No restriction on the choice of university
The scholarship is not limited to a single university or college; you can study at any school of your choice in the United States as long as it meets the scholarship requirements.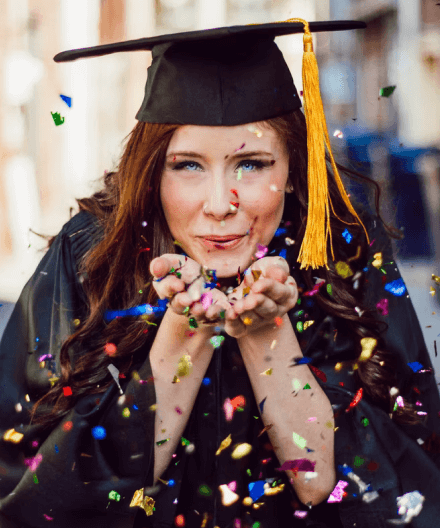 5 Facts About Kenneth and Carrie Carns Nursing Scholarship
Country of study is U.S.
Only candidates, who are willing to study or are currently enrolled in the United States, will be considered for the scholarship.
Financial need not required
The body does not require that you upload proof of financial need, and this makes the application more convenient to apply.
The course of study Is specified
Candidates, who are studying or intend to enroll in nursing, are the only ones who are supported, as the program is only for that purpose.
Maintain the highest GPA possible
Applicants must maintain a minimum GPA of 3.0 at their chosen institution and provide the scholarship committee with a copy of their unofficial transcript at the end of each semester.
There is no gender basis
Gender is not a factor in the selection of applicants. Any gender can apply for the scholarship.