MN AWWA Advanced Degree Scholarship
6/1/2023
Submission Deadline
Explore Similar Scholarships
College Major:
Location:
Grade Level:
Established in 1881, the AWWA is the world's biggest association for water supply specialists. Approximately 80% of the country's drinking water and almost 50% of the nation's wastewater are supplied by and treated by our 4,300+ member utilities. The AWWA and its members acknowledge the need of investing in students as the water industry's future.
The Minnesota Section of the American Water Works Association carries forward the same mission of promoting education and careers related to the water industry. This scholarship is a part of this venture and seeks to award three students from Minnesota who are already enrolled in a program with subjects of science and engineering pertaining to water works.
The MN AWWA Advanced Degree Scholarship will provide $3,500 to undergraduate and/or graduate students in their junior or senior year. Preference will be given to applicants that already have prior experience in MN AWWA's activities. Everyone is welcome to apply – there are no gender, race, or ethnicity limitations. This award simply seeks to recognize students who can contribute well to the water industry.
Key Information of MN AWWA Advanced Degree Scholarship
Study Details
Area of Study
Environmental Science
Law
Science
Technology
Water Law
Water Operator
Water Science
Water Technology
Water Works
Country of Study
United States
Scholarship Details
Intended Level of Study
Undergraduate
Postgraduate
MN AWWA Advanced Degree Scholarship Timeline
January 2023
Application Opening Date
Applications open on January 1.
June 2023
Submission Deadline
The submission deadline is on June 1.
Scholarship Eligibility
To be eligible to apply, applicants must meet the following criteria.
Eligible Grade: College Junior – Postgraduate
Maximum Age: Any
Required GPA: Any
Geographic Eligibility: Minnesota
Gender: Any
Race/Ethnicity: Any
Application Requirements
Here's what you need to submits besides your application.
How to ace the MN AWWA Advanced Degree Scholarship
1
Show academic capability
The committee looks for scholastic achievement since it reflects hard work. Even though there isn't any minimum academic requirement, it is better to present a strong academic record. Score exceptional grades in exams, quizzes, and assignments and maintain this effort throughout.
2
Seek out experience in related fields
The best way to portray your passion for water-related fields is to seek out work in these areas beforehand. This can be done through summer jobs, internships, or projects that align with your career interest. Special preference for this scholarship is given to members of MN AWWA who have actively worked in its activities and conferences.
3
Prepare a remarkable resume
To represent that gained experience, you need to have a well-structured résumé. If you already have one then add to it and update it. If you don't have one, seek out online sources or help from peers to make you curate a commendable and concise resume.
4
Engage in extracurriculars
Apart from academic achievement, taking part in extracurriculars is equally vital. Engage yourself in student chapters, societies, clubs and initiate related projects as well. Mention all your achievements, awards and certificates to showcase your expertise in multiple areas.
How the MN AWWA Advanced Degree Scholarship is Judged
Applicants for this scholarship are judged on the basis of their sheer will to work in the water industry and contribute to it through their hard work and skill set.
Why We Love the MN AWWA Advanced Degree Scholarship
It is for undergraduate and graduate students
It recognizes both undergraduate and graduate students studying in water-related fields, seeking to expand its academic areas.
There are three awards
Instead of only one award, there are three students that can avail this wonderful opportunity.
Winners will be presented at a conference
Scholarship winners will be recognized at the MN AWWA Annual Conference held usually in September in Duluth, Minnesota.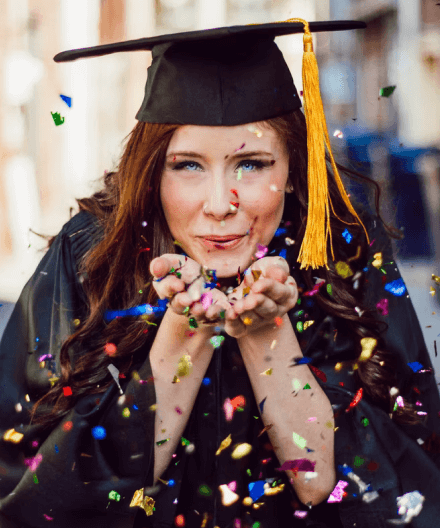 5 Facts About MN AWWA Advanced Degree Scholarship
No academic requirement
There is no minimum GPA or score requirement.
No financial need requirement
You also don't need to portray any financial need to attain this scholarship.
MN AWWA has various other scholarships available
MN AWWA provides 12 scholarships every year through the four scholarship programs they have.
Possibility of no scholarships being given as well
If there is no student capable enough of receiving an award, none will be given out that year.
You can join the MN AWWA Scholarship Committee
You can also volunteer on the committee since they're looking for new members right now.