Minnesota Section One AWWA Operator Scholarship
11/15/2023
Submission Deadline
Explore Similar Scholarships
College Major:
Location:
The Minnesota Section One AWWA Operator Scholarship of $1,000 is awarded to two students interested in the water industry. Certification/licensure, non-accredited technical school programs, professional training programs, textbooks and guides, and operator-related events are all eligible for the grant.
Applicants must be interested in working as a water operator. An Operator's License or Certification, technical school courses, or professional development must be pursued by the applicant. They must live or work within the Minnesota Section of AWWA's geographical borders. Acceptance of a scholarship implies consent to the use of the recipient's name and scholarship narrative for promotional purposes.
Preference will be given to those applicants who are existing MN AWWA members or who serve as an MN AWWA utility member, those who are actively engaged in the Section (committee members, District or Section officers, conference speakers, etc. ); Scholastic achievement (GPA). Student organizations, professional groups, research, and/or summer employment in water-related professions are also given preference.
Key Information of Minnesota Section One AWWA Operator Scholarship
Study Details
Area of Study
Water Operator
Country of Study
United States
Scholarship Details
Intended Level of Study
Undergraduate
Vocational/Technical School
Minnesota Section One AWWA Operator Scholarship Timeline
June 2023
Application Opening Date
Applications open on June 1.
November 2023
Submission Deadline
The submission deadline is on November 15.
December 2023
Awards Announcement Date
Winners are announced at the MN AWWA Annual Conference in December.
Scholarship Eligibility
To be eligible to apply, applicants must meet the following criteria.
Eligible Grade: All
Maximum Age: Any
Required GPA: Any
Geographic Eligibility: Minnesota
Gender: Any
Race/Ethnicity: Any
Application Requirements
Here's what you need to submits besides your application.
Recommendation letters
Essay
Present Work Experiences
How to ace the Minnesota Section One AWWA Operator Scholarship
1
Choice of references and early notifications
Your references or recommenders must be those who know you well enough to be willing to speak to your abilities and demonstrate why you make the perfect candidate for this scholarship. So, choose them wisely. Also, contact them and send them the required forms very early on to allow them enough time to complete them.
2
Emphasize your academics
Merit is one of the most important criteria used to evaluate scholarship applications. The applicant should be academically talented. Keep a good record to qualify for any scholarship. Grades will be an indicator of how dedicated and serious you are and will make you stand out amongst other applicants.
3
Clearly define your career goals
Make sure to clearly and cohesively highlight all of your abilities and ambitions for working in the water industry in your application form. Answer the required questions carefully and make your piece concise and interesting, capturing your pursuit of your degree of choice. Stay focused and get a second or third eye review from your mentor or instructor.
4
Review your application twice
Make sure you fill out a complete scholarship application with all requested documentation as per the scholarship program's requirements, as incomplete applications will not be considered. Double-check it or have your instructor, mentor, friend, or family member go through it again to avoid any errors.
How the Minnesota Section One AWWA Operator Scholarship is Judged
The MN AWWA scholarship committee assesses all the applications based on the quality of the overall application including essay and recommendations.
Why We Love the Minnesota Section One AWWA Operator Scholarship
Focused on the water industry
The scholarship program is intended for those who want to work in the water industry, which is a relatively lesser-known field. It also offers a one-year free AWWA Operator membership.
Free AWWA operator membership
A one-year free AWWA Operator membership will also be granted to each of the scholarship winners.
It is not necessary to demonstrate financial need
The scholarship program does not require candidates to prove financial need in order to be considered for this scholarship.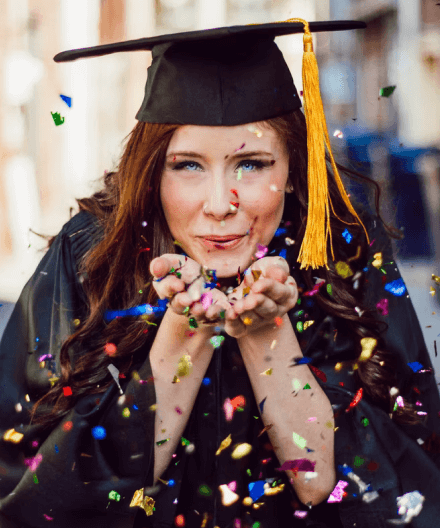 5 Facts About the Minnesota Section One AWWA Operator Scholarship
The sponsor of this scholarship is AWWA
The American Water Works Association (AWWA) is a non-profit, scientific and educational organization that was founded to improve water quality and supply.
Recipients will be given a one-time award
Each scholarship winner will receive a one-time nonrenewable award.
This is an annual scholarship program
The Minnesota Section One AWWA Operator Scholarship is an annual scholarship program in which two winners receive a one-time award of $1,000 each.
One application for each entry
Only one scholarship application is allowed per entry, which means that the applicant will only be allowed to submit one scholarship application and win one prize.
For all those seeking water operator career
The scholarship is for all Minnesota residents seeking certificates, licenses, training programs, and undergraduate or graduate programs.