MN AWWA Community College Scholarship
11/15/2022
Submission Deadline
Explore Similar Scholarships
Location:
Grade Level:
Established in 1881, the Association is the world's biggest association for water supply specialists. Approximately 80% of the country's drinking water and almost 50% of the nation's wastewater are supplied by and treated by our 4,300+ member utilities. The AWWA and its members acknowledge the need of investing in students as the water industry's future. Students are supported by AWWA through cheap memberships and over 17 scholarships.
In all, they have over 51,000 members who represent a wide range of people who care about water, including those who work in municipal water or wastewater systems as well as environmentalists, academics, scientists, and others. Its mission is to promote public health and well-being, as well as economic growth and environmental sustainability, by bringing together a wide range of water stakeholders.
The MN AWWA Community College Scholarship is open to anyone enrolled in a technical or community college degree program that supports and benefits the water industry. The scholarship is worth $2,000 and is awarded to two college sophomore students in Minnesota. The MN AWWA sponsors the scholarship and is a section of the American Water Works Association (AWWA), the world's largest association of water professionals.
Key Information of MN AWWA Community College Scholarship
Study Details
Area of Study
Water Operator
Water Technology
Water Science
Engineering
Science
Country of Study
United States
Scholarship Details
Intended Level of Study
Undergraduate
MN AWWA Community College Scholarship Timeline
June 2022
Application Opening Date
Applications open on June 1.
November 2022
Submission Deadline
The submission deadline is on November 15.
Scholarship Eligibility
To be eligible to apply, applicants must meet the following criteria.
Eligible Grade: Undergraduate
Maximum Age: Any
Required GPA: Any
Geographic Eligibility: Minnesota
Gender: Any
Race/Ethnicity:
Application Requirements
Here's what you need to submits besides your application.
Recommendation letters
Essay
Present Work Experiences
How to ace the MN AWWA Community College Scholarship
1
Make sure you stand out
Provide a resume detailing your work experience and an academic listing. Provide your experience in community service and extracurricular activities that demonstrate leadership you took in several projects in your community, neighborhood, or school. Such experiences are always a plus on any application.
2
Choice of references and early notifications
Your references or recommenders must be those who know you well enough to be willing to speak to your abilities and demonstrate why you make the perfect candidate for this scholarship. So, choose them wisely. Contact them and send them the required forms very early on to allow them enough time to complete them.
3
Submit a detailed essay
One of the ways you can ace this scholarship is to share a detailed essay about your extracurricular activities, such as involvement in student charters, professional organizations, and community affairs.
4
Reach out to past winners
It is always advisable to reach out to past scholarship winners for advice and guidance if possible. They will give you insights into how they won the award. Also, get your materials
checked and reviewed by your mentors, instructors, and advisors to avoid any unforeseen mistakes.
How the MN AWWA Community College Scholarship is Judged
The scholarship committee primarily selects merit and character but also prefers anyone closely linked to MN AWWA and extracurricular activities.
Why We Love the MN AWWA Community College Scholarship
Opportunity for technical or community college students
This program opens up opportunities to students in technical or community colleges keen on pursuing a career in the water industry. The scholarship is open to not just one but two lucky students, plus it's annual, meaning you have a high chance of acing it.
No discrimination
The program is open to all residents of Minnesota as long as they meet the scholarship requirements. It supports equality and has no discrimination against gender, race, ethnicity, religion, etc.
Active members given preference
Applicants, who have been an active members of the Minnesota Water Works Association for at least one year or who are employed by a utility that has been a member of the Minnesota Water Works Association Utility Division for at least one year, will be given preference.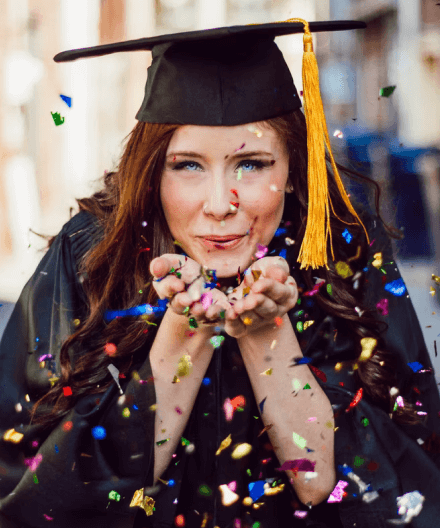 5 Facts About MN AWWA Community College Scholarship
Two annual scholarships
Every year, there are two scholarships worth $2,000 for the lucky applicants.
Be enrolled in a water studies program
Applicants must be enrolled in programs that support and benefit the water industry.
Scholarship open to anyone
As long as you're in Minnesota and meet all the eligibility requirements, you can apply for this scholarship.
Annual sponsorship by MN AWWA
The Minnesota Section of the American Water Works Association (MN AWWA) sponsors this scholarship annually.
Scholarship preferences
Besides your academics, robust extracurricular activities that show your involvement with student and professional organizations plus community affairs put you in excellent standing to win.