Mission North The Future Is… Fellowship
3/18/2023
Submission Deadline
Explore Similar Scholarships
The Future Is… Fellowship was started in 2022 by Mission North. It is administered by the Public Relations Society of America (PRSA) Foundation. The fellowship aims to support women from underrepresented communities in building their careers in communications.
Every year, the scholarship will award $15,000 to a female student pursuing studies in digital marketing and design, tech marketing, marketing, and communications, or public relations. The student should identify as Black, Indigenous, or Person of Color (BIPOC). The application is open to rising college juniors and seniors.
Applicants are required to submit a résumé and a 250-word personal statement. They should also have a minimum 2.50 GPA. Preference is given to PRSSA members and students pursuing careers in technology public relations and the tech industry.
Key Information of Mission North The Future Is… Fellowship
Study Details
Area of Study
Communications
Digital Marketing & Design
Marketing
Public Relations
Science Communications
Tech Communications
Country of Study
United States
Scholarship Details
Intended Level of Study
Undergraduate
Mission North The Future Is… Fellowship Timeline
January 25, 2023
Application Open Date
The application opens in January.
March 18, 2023
Application deadline
All applications must be submitted by the deadline.
Scholarship Eligibility
To be eligible to apply, applicants must meet the following criteria.
Eligible Grade: College Junior – College Senior
Maximum Age: Any
Required GPA: 2.5
Geographic Eligibility: United States
Gender: Women
Race/Ethnicity: Alaskan Native, Asian American, Black, Hispanic, Native Hawaiian, Native North American, Pacific Islander
Application Requirements
Here's what you need to submits besides your application.
How to ace the Mission North The Future Is… Fellowship
1
Nail your personal statement
Your personal statement should include your career goals, how the fellowship will benefit you and what you aim to gain from it. Write out the first draft in a separate file. It should sufficiently cover these areas. Edit the draft down to 250 words to ensure that it is concise.
2
Update your résumé
Your résumé should include any recent internships, engagements, or awards that are relevant to your career goals. You may also consider revamping the design or layout of your résumé. Remember that your résumé isn't merely a listing of all your roles, but a reflection of the value you add to teams you have been part of.
3
Proofread your writing
Both your statement and your résumé should be thoroughly proofread. Typos and grammatical errors show that you have poor writing skills and attention to detail. You can have two friends go through them and offer feedback. It's very likely that they will be able to identify errors that may have slipped past you.
4
Prepare for the interview
The foundation may request to have an interview with you. Whether virtual or in-person, the basics are the same. Draft a list of questions you think you'll be asked and do mock interviews with your friend. This will help you get familiar with the interview setting and remove anxiety.
How the Mission North The Future Is… Fellowship is Judged
Applicants are judged based on whether they meet the minimum requirements. The personal statements determine the strength of applications. Incomplete applications will not be considered.
Why We Love the Mission North The Future Is… Fellowship
Winners receive a one-month internship
The winner will receive a one-month internship with Mission North.
Winners receive a $5,000 stipend
The winner will be given a $5,000 stipend for the month of the internship.
Students from any university can apply
Eligible students from any university across the country can apply for the scholarship.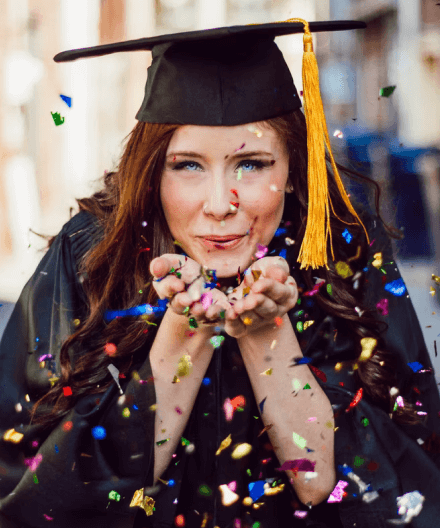 5 Facts About Mission North
It started as Bateman Group
Bateman Group, founded in 2003, relaunched as Mission North in February 2020.
It offers communication services to tech companies
Mission North specializes in offering communications services to companies in the tech industry such as Google, LinkedIn, and Canva.
It has given back more than $1m
Mission North has given back to the community in pro bono services, grants, and donations.
It has committed to giving back 2%
Mission North has committed to giving back 2% of its profits, time, and partner equity towards causes that benefit society.
They are based in three cities
Mission North has offices in San Francisco, New York, and Portland, Oregon.