PBA Minerva Beauty Scholarship
$2,500–$5,000
Award Amount
6/30/2023
Submission Deadline
Explore Similar Scholarships
College Major:
Location:
Administered by the Professional Beauty Association Foundation and funded by Minerva Beauty, the PBA Minerva Beauty Scholarship was established to assist stylists with beauty school scholarships to help them become licensed cosmetologists.
The grand prize winner receives a $5,000 scholarship, while the first and second runners-up will each earn $2,500. The fund does not only cover tuition and fees but also assists with required materials for the winners.
As a proud visionary member, Minerva Beauty is committed to supporting the Professional Beauty Association's objective to elevate, unite, and serve the beauty industry and the professionals who enhance people's lives.
Key Information of PBA Minerva Beauty Scholarship
Study Details
Country of Study
United States
Scholarship Details
Intended Level of Study
Undergraduate
Postgraduate
Award Amount
$2,500–$5,000
PBA Minerva Beauty Scholarship Timeline
January 2023
Application Opening Date
Applications usually open in the first week of January.
June 30, 2023
Submission Deadline
The application deadline is usually around the end of August at 11:59 p.m.
November
Award Announcement Date
Award winners are usually announced in November. Check the website for more precise dates.
Scholarship Eligibility
To be eligible to apply, applicants must meet the following criteria.
Eligible Grade: All
Maximum Age: Any
Required GPA: Any
Geographic Eligibility: United States
Gender: Any
Race/Ethnicity: Any
Application Requirements
Here's what you need to submits besides your application.
How to ace the PBA Minerva Beauty Scholarship
1
Be a lover of beauty and health
In your application, you must demonstrate your enthusiasm for cosmetology. It is crucial that you have a passion for beauty and wellness; this is one of the criteria on which the judges base their decisions.
2
Show your work samples
Make sure you showcase your expertise in the field. Share some samples of your work and indicate in your application if you have done an internship at a salon or spa before.
3
Talk about why you need the scholarship
Let them know how important the scholarship is to you, why you need it, and how helpful it will be. This could give you a better chance of being chosen.
4
Reach out to former winners
You should reach out to a few people that have benefited from the scholarship before. You might pick up one or two helpful tidbits from them.
How the PBA Minerva Beauty Scholarship is Judged
Applicants are judged on their motivation for pursuing this professional path, the influence they aim to have in the area, their love of beauty and wellness, and the accuracy of their responses. Academic excellence, as well as volunteer activities, is a plus.
Why We Love the PBA Minerva Beauty Scholarship
The scholarship helps stylists further their careers
The PBA Minerva Beauty Scholarship helps hard-working stylists advance their careers and blaze their trails within the field.
Can be used for more than tuition
Scholarship recipients can use the funds they receive to pay for expenses other than tuition.
You don't have to show financial need
The Professional Beauty Association Minerva Beauty Scholarship doesn't require applicants to show financial need before being selected for the scholarship.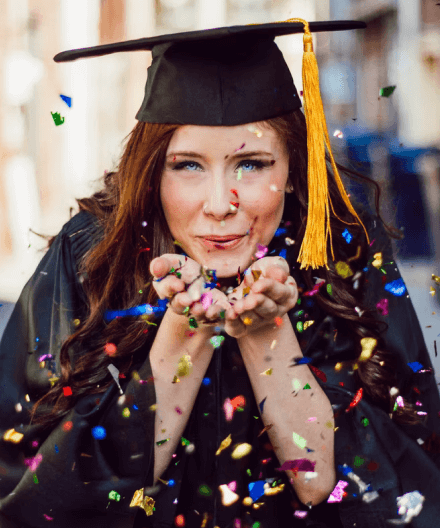 5 Facts About The PBA Minerva Beauty Scholarship
The scholarship supports stylists' educational goals
The Minerva Scholarship helps stylists achieve their goal of furthering their education.
An applicant must be a U.S. citizen
To be eligible for the PBA Minerva Beauty Scholarship, you must be a citizen or reside in the United States of America.
It helps you become a licensed cosmetologist
By providing financial aid, the scholarship helps up-and-coming stylists become licensed cosmetologists.
Students must be enrolled in an esthetics program
To be considered for the scholarship, students must be enrolled in an esthetics program.
The scholarship is open to all genders
The Minerva Beauty Scholarship helps both males and females to begin a career in cosmetology.