BMI Student Composer Awards
2/25/2023
Submission Deadline
Explore Similar Scholarships
College Major:
Location:
Grade Level:
The BMI Foundation, since its inception in 1985, has undertaken various programs designed for nourishing young and emerging talent to become better songwriters, composers, and publishers.
The Student Composer Award is one such initiative that supports the study of music by young classical composers. It's offered to students who are 27 years or younger as of the submission cutoff date.
The foundation, currently led by Deidre Chadwick, is playing a crucial role in supporting other nonprofits working for the same cause.
Key Information of BMI Student Composer Awards
Study Details
Country of Study
United States
Scholarship Details
Intended Level of Study
Any
BMI Student Composer Awards Timeline
January 2023
Application Opening Date
Applications usually open in early January. Check the website for more accurate dates closer to the time.
February 25, 2023
Submission Deadline
The deadline for applications is around the end of the month at 11:59 pm EST. Keep an eye on the website for changes to the schedule.
May 2023
Scholarship winners announced
Winners will be announced in May. Notifications to successful candidates will go out via email/ phone.
Scholarship Eligibility
To be eligible to apply, applicants must meet the following criteria.
Eligible Grade: Middle School – Doctorate
Maximum Age: 27
Required GPA: Any
Geographic Eligibility: United States
Gender: Any
Race/Ethnicity: Any
Application Requirements
Here's what you need to submits besides your application.
How to ace the BMI Student Composer Awards
1
2 C's: Creativity and clarity
The composition must be an original piece of work revealing creative freedom in a clear expression.
2
Organization is important
There is an emphasis on the coherence of ideas. The composition should come off naturally and unhindered. A mix and match of melodic and harmonic idioms are bound to fail.
3
Speak with past winners
Consult alumni for an understanding of what the jury requires or expects from successful candidates. This would allow you to exercise creative freedom only within the set confines.
4
Follow the rules
There are numerous points contained in the submission guidelines, including how to prevent copyright violations. Religiously follow all the dos and avoid the don'ts clearly illustrated.
How the BMI Student Composer Awards is Judged
The selection committee comprising three judges assesses applications based on their creativity, academic finesse, and suitability of employed instruments. Other considerations include age disparity, where younger candidates of equal caliber are given priority.
Why We Love the BMI Student Composer Awards
Exclusively for musicians
A targeted opportunity is always worthwhile since it paves way for a community of shared objectives. There is a healthy competition between students of similar backgrounds.
Numerous awards are offered
The sponsor offers several awards to top-performing musicians making sure talent doesn't go unnoticed.
Chance to interact with music publishers
The scholarship allows successful candidates to connect and collaborate with the most creative minds in the music industry. Artists can secure future sponsorships too.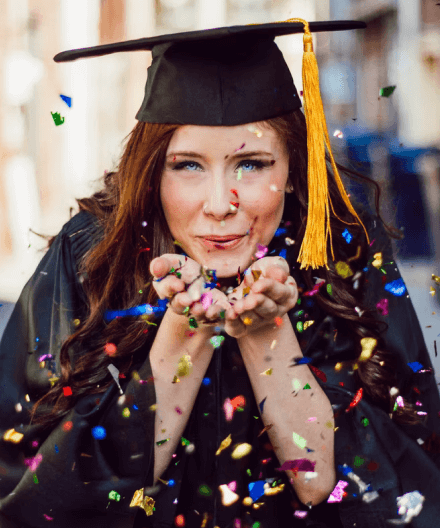 5 Facts About the BMI Foundation
The foundation has several affiliated donors
The BMI Foundation is operating with the support of affiliated songwriters, composers, and civil society members who hold a special interest in classical music.
All staff members are volunteers
The Foundation's employees are working in an honorary capacity without any compensation. This shows their commitment to the future of music.
Combination of programs offered by the foundation
In addition to the BMI Student Composer Award, the foundation is also running numerous fellowships and commissions focusing on various strata of the society.
BMI is supporting other nonprofits
Nonprofit organizations following in the footsteps of BMI are generously funded through annual grants.
Six award winners for 2021
The foundation awarded 6 music students in 2021 as part of its Student Composer Program. Additionally, two students received honorable mentions.