Minorities In Government Finance Scholarship
12/30/2022
Submission Deadline
Explore Similar Scholarships
College Major:
Location:
The Government Finance Professional Development Scholarship is offered by the Government Finance Officers Association (GFOA) to encourage and support minority students who are preparing for a career interest in state and local government finance. The scholarship offers a one-time $10,000 award to an undergraduate or graduate student.
Founded in 1906, the GFOA represents public finance officials in the United States and Canada. In accordance with its mission to advance excellence in public finance, the GFOA's executive board voted in 1933 to create the Government Finance and Professional Development Scholarship.
Applicants are expected to be minorities from the US or Canada who are pursuing a full-time or part-time graduate or undergraduate degree in public administration, (governmental) accounting, finance, economics, or business administration (with a specific focus on government) in an accredited university in the U.S. or Canada.
Key Information of Minorities In Government Finance Scholarship
Study Details
Area of Study
Accounting
Business Administration
Economics
Finance
Political Science
Public Administration
Country of Study
United States
Scholarship Details
Intended Level of Study
Undergraduate
Minorities In Government Finance Scholarship Timeline
November 2022
Application Opening Date
Applications open on November 1.
December 2022
Submission Deadline Date
Applications for this scholarship close on December 30.
April 2023
Awards Announcement Date
The winner is usually announced in April.
Scholarship Eligibility
To be eligible to apply, applicants must meet the following criteria.
Eligible Grade: All
Maximum Age: Any
Required GPA: Any
Geographic Eligibility: Canada, United States
Gender: Any
Race/Ethnicity: Any
Application Requirements
Here's what you need to submits besides your application.
Recommendation letters
Present Work Experiences
Grade transcript
Essay
How to ace the Minorities In Government Finance Scholarship
1
Get a stellar recommendation
If you plan on applying for this scholarship, get to know your academic advisor, department chair, or dean as they would need to write a recommendation letter on your commitment to the public sector.
2
Have a strong GPA
Although this scholarship has no minimum GPA requirement for applications, the scholarship committee considers applicants' GPAs when reviewing applications. Having a strong GPA would help give you an edge.
3
Reach out to past recipients
Reaching out and talking to past recipients would help with insights on what to do and avoid during your application. Previous recipients can be found on the scholarship's website, you can reach out to them and ask if they would be willing to help answer a few questions or review your application.
4
Be involved in your community
Be actively involved in giving back to your community through volunteering, serving on boards/committees, or advocacy. Being active in your community is a great way to demonstrate your interest in the public sector
How the Minorities In Government Finance Scholarship is Judged
Applicants are judged based on the following: plans to pursue a career in state or local government finance; strength of past coursework and present plan of study; letters of recommendation and personal statement; and undergraduate and graduate grade point averages.
Why We Love the Minorities In Government Finance Scholarship
Supports minorities
The scholarship understands the need to help minority groups as defined by the U.S. Census Bureau): Black or African American, Asian, Hispanic or Latino, American Indian or Alaska Native, Native Hawaiian, or a Pacific Islander.
No minimum GPA requirement
Scholarship applicants are not required to have a minimum GPA before applying. Applicants are required to submit their transcript to check their coursework.
Invite to GOFA's annual conference
The award is presented at GFOA's annual conference in Texas, with their travel and accommodation costs paid for. The conference is a great opportunity to network with public accounting professionals and other GFOA recipients.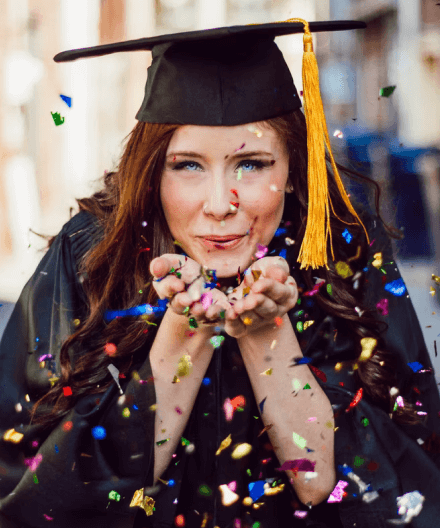 5 Facts About the Minorities in Government Finance Scholarship
Offers 11 different scholarships
The GFOA currently offers 11 different scholarship programs that award between $5000 to $20,000 to students seeking to pursue a career in the public sector. The scholarships are funded by various sponsors and administered by GFOA.
Educational opportunities
Asides from its scholarship programs, the GFOA offers educational opportunities in public finance. Webinars and online courses on accounting, budget communication, and risk management among others are open to its members and non-members.
19,000 members strong
Headquartered in Chicago, GFOA has about 19,000 members from state, provincial, and local government finance officers in the United States and Canada.
Became GFOA in 1984
The Government Finance Officers Association was adopted in April 1984 when the MFOA and other associations came together and signed an agreement with the Financial Accounting Foundation.
Over $105,000 in scholarships
This year, the GOFA awarded a total of $105,000 in scholarships to 10 students through their various scholarship programs.