Government Finance Professional Development Scholarship
12/30/2022
Submission Deadline
Explore Similar Scholarships
Location:
The Government Finance Professional Development Scholarship is offered by the Government Finance Officers Association (GFOA) to support part-time students who have a career interest in state and local government finance. The scholarship offers $10,000 to four students each on an annual basis.
Founded in 1906, the GFOA represents public finance officials in the United States and Canada. In accordance with its mission to advance excellence in public finance, the GFOA's executive board voted in 2010 to create the Government Finance and Professional Development Scholarship.
Applicants are expected to be U.S. or Canadian citizens who have been employed for two years and currently are studying public administration, (governmental) accounting, finance, economics, or business administration (with a specific focus on government) at an accredited university in the U.S. or Canada.
Key Information of Government Finance Professional Development Scholarship
Study Details
Area of Study
Accounting
Business Administration
Economics
Finance
Public Administration
Country of Study
United States
Scholarship Details
Intended Level of Study
Undergraduate
Government Finance Professional Development Scholarship Timeline
November 2022
Applications Opening Date
Applications are open in November 1.
December 2022
Submission Deadline Date
Applications for this scholarship close on December 30.
April 2023
Awards Announcement Date
Winners are announced in April.
Scholarship Eligibility
To be eligible to apply, applicants must meet the following criteria.
Eligible Grade: All
Maximum Age: Any
Required GPA: Any
Geographic Eligibility: Canada, United States
Gender: Any
Race/Ethnicity: Any
Application Requirements
Here's what you need to submits besides your application.
Recommendation letters
Present Work Experiences
How to ace the Government Finance Professional Development Scholarship
1
Be actively interested in public finance
Ensure your application shows an active interest in public finance. Make sure to include coursework and work experience that revolve around public finance.
2
Reach out to past recipients
You could reach out to past recipients of the scholarship to see if they would be willing to review your application and share their experiences.
3
Have a strong GPA
Although there is no minimum GPA requirement, having a strong GPA would help your application as the scholarship committee considers applicants' GPAs when reviewing applications.
4
Get a stellar recommendation
Before applying, reach out to a past employer, your academic advisor, or dean and ask if they would be willing to write a recommendation letter on your commitment to pursuing a career in public finance.
How the Government Finance Professional Development Scholarship is Judged
GFOA's scholarship committee judges all scholarship applicants based on their past academic records; the strength of their coursework, connection between courses and their career goals, and applicants' past work experience.
Why We Love the Government Finance Professional Development Scholarship
It is open to anyone
This scholarship is open to anyone with plans to pursue a career in state or local government finance. Applicants are not required to show financial need or have a minimum GPA.
No minimum GPA requirement
Scholarship applicants are not required to have a minimum GPA before applying. Applicants are required to submit their transcript to check their coursework.
Recipients are invited to the annual conference
The scholarship recipients get an expense paid to the GFOA annual conference in Texas. The award is presented at the conference giving the recipients a great opportunity to network with public accounting professionals and other GFOA scholarship recipients.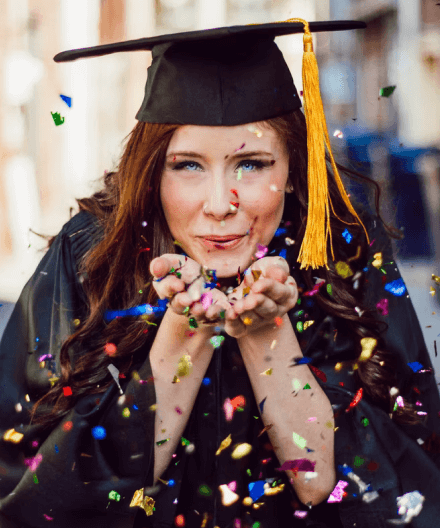 5 Facts About The Government Finance Professional Development Scholarship
Offers various scholarships
The GFOA currently offers different scholarship programs that award between $5,000 to $20,000 to students seeking to pursue a career in the public sector.
Educational opportunities
The GFOA offers webinars and online courses on accounting, budget communication, and risk management among others that are open to its members and non-members.
Over $105,000 in scholarships
This year, the GOFA awarded a total of $105,000 in scholarships to 10 students through its various scholarship programs.
19,000 members strong
Headquartered in Chicago, GFOA has about 19,000 members made up of state, provincial, and local government finance officers in the United States and Canada.
Became GFOA in 1984
Up until 1931, GFOA was originally the National Association of Comptrollers and Accounting Officers, when it became the International Association of Municipal Finance Officers, but in 1932, its name became the Municipal Finance Officers Association (MFOA).