MBC-LEO Book Scholarship Award
6/1/2023
Submission Deadline
Explore Similar Scholarships
Location:
Grade Level:
The scholarship is an initiative of the Michigan Black Caucus of Local Elected Officials (MBC-LEO). MBC-LEO is an organization that offers a platform for members of the state of Michigan to unite, network, mentor, share information, and support each other. Through fundraising efforts, the MBC-LEO developed a book scholarship award for college-bound high school seniors and college freshmen.
To be eligible for this award, you must be a high school student from Michigan already accepted to an accredited college or a college freshman. In addition, all applicants are expected to attend the MBC-LEO annual fundraising event. In order for your application to be considered, you must meet these requirements.
Each summer, the MBC-LEO Book Scholarship awards $500 to one deserving student. The prize money is designated for college or university books, in which the winner is enrolled. Additionally, the process of writing the application essay offers valuable experience that can be useful in other applications.
Key Information of MBC-LEO Book Scholarship Award
Study Details
Country of Study
United States
Scholarship Details
Intended Level of Study
Undergraduate
MBC-LEO Book Scholarship Award Timeline
January 2023
Application Open Date
Applications open on January 1.
June 2023
Submission Deadline
The submission deadline is on June 1.
Scholarship Eligibility
To be eligible to apply, applicants must meet the following criteria.
Eligible Grade: High School Senior – College Sophomore
Maximum Age: Any
Required GPA: Any
Geographic Eligibility: Michigan
Gender: Any
Race/Ethnicity: Any
Application Requirements
Here's what you need to submits besides your application.
Recommendation letters
Grade transcript
Essay
How to ace the MBC-LEO Book Scholarship Award
1
Start the application process early
Start your application process early in order to have ample time to work on your essay, statements, and various recommendation letters.
2
Create an outline for your essay
Before you start writing your personal essay, make sure to have a clear outline of the structure of your writing. Your essay should have a strong captivating introduction, a body, and a compelling conclusion.
3
Show and don't just tell
Instead of talking about your experiences, provide real-world examples of your experiences. For example, in your statement, describe your political activities by highlighting how you helped to campaign for the current school president instead of simply stating that you are proactive.
4
Select your references carefully
Select references who you are familiar with and who support your passions and initiatives. This enables them to clearly highlight your abilities and strengths in the recommendation letters.
How the MBC-LEO Book Scholarship Award is Judged
Applications are judged based on four criteria, that is, academic commitment, political participation, school and community engagements, and a personal essay.
Why We Love the MBC-LEO Book Scholarship Award
Positive publicity for the winners
Winners are publicly recognized and congratulated at the MBC-LEO annual fundraising dinner.
The scholarship promotes community service
The scholarship encourages community engagement and political involvement. Such engagements instill confidence, empathy, and a sense of responsibility in students.
The scholarship embraces diversity
No applicant is discriminated against on basis of gender, sexual orientation, or ethnic background.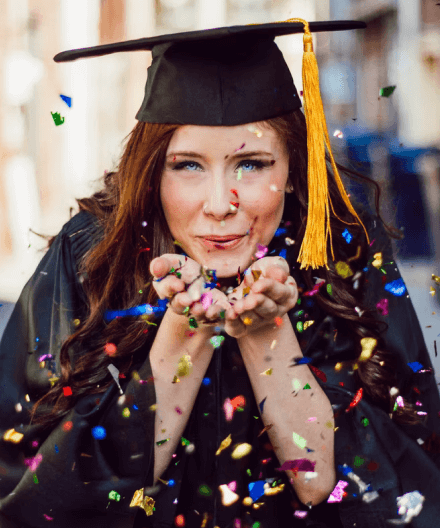 5 Facts About the MBC-LEO Book Scholarship
The scholarship is a one-time opportunity
The MBC-LEO Book Scholarship is non-renewable, therefore, previous winners of the scholarship are not eligible to reapply for the scholarship.
MBC-LEO was founded in 2004
The scholarship awarding body, MBC-LEO has been in service for more than a decade since its establishment in 2004.
MBC-LEO has other partners
The MBC-LEO organization works in partnership with the Michigan Municipal League (MML).
Membership of the MBC-LEO
The organization comprises local elected officials, municipal staff members, and associates in Michigan.
The community can contribute to the scholarship
Members of the community can contribute to the scholarship fund by mailing their cheques to MBC-LEO's address, which is provided on the scholarship page.