Dr. Judy G. Willard Scholarship
5/1/2023
Submission Deadline
Explore Similar Scholarships
College Major:
Location:
Grade Level:
Dr. Judy Willard was a professor at Morehead State University who spent a major part of her career- over 30 years- lecturing equine science before her death in 2016.
To honor her memory and achievements at the university, the Race For Education (RFE) established a scholarship in her name – the Dr. Judy Willard Scholarship. The financial award is designed for a student with a good standing in an animal science major, mainly equine science, at Morehead State University and wishing to pursue a career in the field.
Every year, the RFE offers this scholarship at the value of the award is $1,000. The scholarship amount will help to cover some part of the recipient's tuition at Morehead State University.
Key Information of Dr. Judy G. Willard Scholarship
Study Details
Area of Study
Animal Science
Country of Study
United States
Specific Schools
Morehead State University
Scholarship Details
Intended Level of Study
Undergraduate
Dr. Judy G. Willard Scholarship Timeline
January 2023
Application Opening Date
Applications open on January 1.
May 2023
Submission Deadline
The submission deadline is on May 1.
June 2023
Awards Announcement Date
The winner is announced in June.
Scholarship Eligibility
To be eligible to apply, applicants must meet the following criteria.
Eligible Grade: Undergraduate
Maximum Age: Any
Required GPA: 2.85
Geographic Eligibility: Kentucky
Gender: Any
Race/Ethnicity: Any
Application Requirements
Here's what you need to submits besides your application.
Recommendation letters
Grade transcript
Present Work Experiences
Financial Information
How to ace the Dr. Judy G. Willard Scholarship
1
Show proof of financial independence
Keep in mind that you must be financially independent or come from a household with an annual income of less than $75,000. Therefore, attach a current tax return of your household when applying for the scholarship. It will help to certify your financial independence before the scholarship selection committee.
2
Ensure that your application is not postmarked
Do not mail your application to the office of the Race For Foundation. You should also not submit your application to their office in person. The scholarship board requires applicants to submit their applications using the scholarship link.
3
Include your volunteer work
Make sure to include your volunteer work or services, if you have any, in your resume. If you do not, consider participating in community service programs a year before applying.
4
Review your application before submission
Before you send your application, make sure that you cross-check your application documents carefully. Proofread your resume and letters of recommendation to make sure that there are no typographical errors. You should also check your transcript to make sure that your grades are correct.
How the Dr. Judy G. Willard Scholarship is Judged
Applicants should be enrolled or be willing to enroll in an animal science major (equine emphasis) at Morehead State University. They must possess a minimum cumulative GPA of 2.85. In addition, candidates should be financially independent or have an annual household income of less than $75,000.
Why We Love the Dr. Judy G. Willard Scholarship
Encouraging students to work harder
Awarding the scholarship to an outstanding student encourages others to work hard. Students dedicate more time to their studies so as to have good grades and qualify for the award.
Gain experience applying for other RFE awards
The Dr. Judy G. Willard Scholarship is not the only scholarship that is offered by the Race For Education. If you do not win the scholarship, the experience that you have gained will help you in seeking other awards from the RFE.
Promoting equine science
The scholarship aims to increase the number of students pursuing a career in equine science and provide opportunities for them to kickstart a career in the field.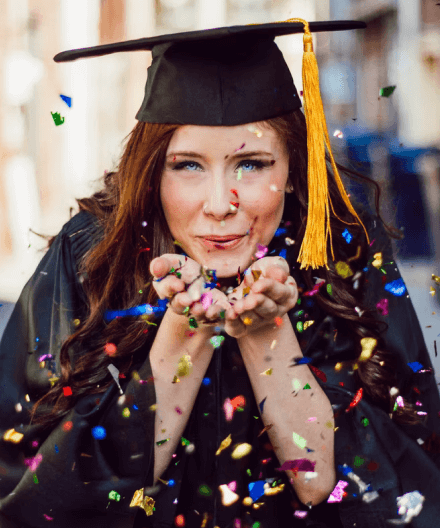 5 Facts About Dr. Judy G. Willard Scholarship
Dr. Judy Willard – Equine Science Society fellow
Following her contributions in the field of equine science, Dr. Judy G. Willard was inducted as a fellow into the Equine Science Society in 2011.
Several sources donate to the foundation
Race For Education (RFE) is a public charity that is funded by donations from many sources including the federal government, private individuals, and corporations.
Winners determined by RFE's board of directors
The board of directors of Race For Education collaborates with the donor to evaluate applications, select outstanding candidates, and name the winner.
Low-income households benefit more from the foundation
Statistics show that the average family income of students receiving financial awards from the Race For Education is below $30,000 every year.
RFE offers internships
Aside from providing scholarships and financial literacy training, Race For Education offers internship opportunities to young people.