Mary Lou Marks Smith Scholarship
2/1/2023
Submission Deadline
Explore Similar Scholarships
College Major:
Location:
Grade Level:
The Garden Club Federation of Maine created a scholarship in collaboration with the Mary Lou Marks Foundation to help students from Maine pursue careers in floral design, horticulture, and wildlife-related fields. The scholarship is open to undergraduate students enrolled in accredited institutions throughout the nation.
Every other year, the Garden Club Federation of Maine and the Mary Lou Marks Scholars Program provides the Mary Lou Marks Smith Scholarship to an undergraduate student. Applicants are assessed on their academics, service, passion for a gardening career, and financial need. The scholarship award amount is used to help pay for their college education.
The GCFM Mary Lou Marks Smith Scholars Program has given underprivileged students from Maine opportunities to pursue their career goals. Scholars also get to learn from many experts in the network who have decades of experience and research in the horticulture and gardening fields.
Key Information of Mary Lou Marks Smith Scholarship
Study Details
Area of Study
Environmental Science
Floriculture
Forestry
Horticulture
Marine Biology
Science
Wildlife Science
Country of Study
United States
Scholarship Details
Intended Level of Study
Undergraduate
Mary Lou Marks Smith Scholarship Timeline
December 2022
Application Opening Date
Applications open on December 1.
February 2023
Submission Deadline
The submission deadline is on February 1
Scholarship Eligibility
To be eligible to apply, applicants must meet the following criteria.
Eligible Grade: Undergraduate
Maximum Age: Any
Required GPA: Any
Geographic Eligibility: Maine
Gender: Any
Race/Ethnicity: Any
Application Requirements
Here's what you need to submits besides your application.
Essay
Grade transcript
Recommendation letters
How to ace the Mary Lou Marks Smith Scholarship
1
Personal statement objective and review
Your essay is your voice and the complete picture of your character, ambitions, and abilities. Make it concise and interesting, and capture your pursuit of wildlife, gardening, horticulture, and their related fields of study. Tell the judges your story and what you hope to achieve. Stay focused and get a second or third eye review from your mentor or instructor.
2
Choice of references and early notifications
Your references or recommenders must be those who know you well enough to be willing to speak to your abilities and demonstrate why you make the perfect candidate for this scholarship. So, choose them wisely. Also, contact them and send them the required forms very early on to allow them enough time to complete them.
3
Proofread application before submitting
Proofreading your application before submitting it is very vital. Use Grammarly or any editing software to help you identify errors in your application.
4
Reach your mentors and past winners
Reach out to your mentors and industry experts who could be your teachers in school on how to make a winning application. Past winners will also help you gain great insights into how they won the scholarship.
How the Mary Lou Marks Smith Scholarship is Judged
Applicants are evaluated on academics, passion for gardening careers, leadership, and service. It is expected of applicants to have exemplary records in all these areas to be considered for the award.
Why We Love the Mary Lou Marks Smith Scholarship
No discrimination
The program is open to all residents of Maine as long as they meet the scholarship requirements. The foundation supports equality and diversity with no discrimination against gender, race, ethnicity, religion, etc.
Dedication to the field
Exclusively made for those passionate about wildlife, gardening, horticulture, and their related fields, the program offers mentorship, training, and opens many job opportunities for students, and encourages them to take up such specialties.
The scholarship award is not restrictive
The scholarship award is not limited to just paying the tuition fees only. The recipients of the award can use it to pay for any other college-billed expense.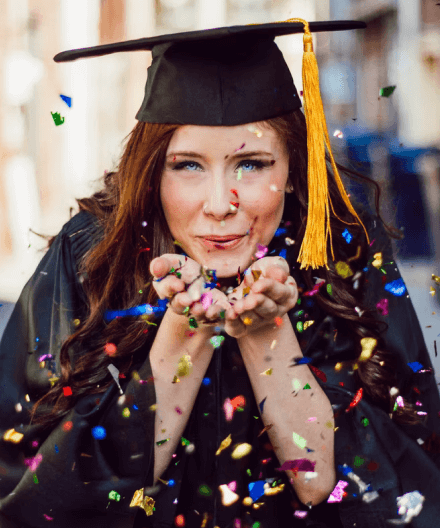 5 Facts GCFM Mary Lou Marks Smiths Scholarship
You must be residing in Maine
The scholarship is only dedicated to students from Maine.
Gives underprivileged students support
The scholarship has helped many underprivileged students from the state of Maine pursue their dreams.
Scholars get involved in Club Federation projects
Scholars are inducted to be part of the club federation's projects and plans.
Scholars become leaders of the industry
The scholarship is very rigorous, making the winner of the award very exemplary, thus the winners end up being revered leaders of the industry.
Funded by a great family foundation
The scholarship is funded by the Mary Lou Marks Smith Foundation.