ACEC-CT Scholarship
4/15/2023
Submission Deadline
Explore Similar Scholarships
College Major:
Location:
Grade Level:
American Council of Engineering Companies of Connecticut (ACEC/CT) is the leading organization for the business and skilled interests of consulting engineering firms in Connecticut. It continues to serve the industry and support excelling youth to undertake undergraduate studies in engineering.
ACEC/CT offers a variety of programs and services for those who contract with engineering firms to perform professional services. It administers the ACEC-CT Scholarship of $1,000 to support high school senior and graduating senior students interested in engineering and its related fields.
Applicants must obtain a minimum GPA of 2.8, submit an essay explaining their interest in the field of engineering, grade transcripts, honors, certificates, and extracurricular work along with their applications. Only two students are awarded each year.
Key Information of ACEC-CT Scholarship
Study Details
Area of Study
Engineering
Country of Study
United States
Scholarship Details
Intended Level of Study
Undergraduate
ACEC-CT Scholarship Timeline
February 2023
Application Opening Date
Applications open on February 15.
April 2023
Submission Deadline
Submission deadline is on April 15.
Scholarship Eligibility
To be eligible to apply, applicants must meet the following criteria.
Eligible Grade: High School Senior
Maximum Age: Any
Required GPA: 2.8
Geographic Eligibility: Connecticut
Gender: Any
Race/Ethnicity: Any
Application Requirements
Here's what you need to submits besides your application.
Essay
Present Work Experiences
Grade transcript
How to ace the ACEC-CT Scholarship
1
Start the application process right away
You should start the application process as soon as possible. This will allow you enough time to acquire all necessary documents, complete all forms, and work on your essay. Have everything organized and planned to avoid any last-minute complications.
2
Keep your grades up
This scholarship program is very competitive with only two winners. It is merit-based therefore only those with a GPA of 2.8 or higher have better chances of winning. So work hard on keeping your grades up and maintaining your GPA. Grades will be an indicator to how dedicated and serious you are.
3
Essay objective & review
Your essay is your voice and the complete picture of your character, ambitions, and abilities. Make it concise, interesting and capturing your pursuit to your undergraduate degree in engineering. Tell the judges your story and what you hope to achieve. Stay focused and get a second or third eye review from your mentor or instructor.
4
Highlight your extracurricular activities
In your application, highlight all extracurricular activities and/or community service work you did, in which you demonstrate leadership. Explain the impact you had on your community or project subjects. Any honors, merits, and certificates are to be added as well if applicable. Such activities are highly preferred by judges.
How the ACEC-CT Scholarship is Judged
Applications are evaluated based on essays, work experience, and academic records. Essays are further judged based on originality, conciseness, and grammatical accuracy along with extracurricular activities.
Why We Love the ACEC-CT Scholarship
Many added benefits
Winners of the scholarship receive various added benefits to go with the scholarship, including many job opportunities and training along with exclusive access to attend conferences and seminars.
No discrimination
The program is open to all residents of Connecticut as long as they meet the scholarship requirements. ACEC supports equality and diversity with no discrimination against gender, race, ethnicity, religion, etc.
Dedication to the field
Exclusively made for the engineers of tomorrow, the program offers mentorship, training, and opens many job opportunities for Connecticut young locals who demonstrate academic excellence and interest in engineering majors. This program encourages students to take up engineering.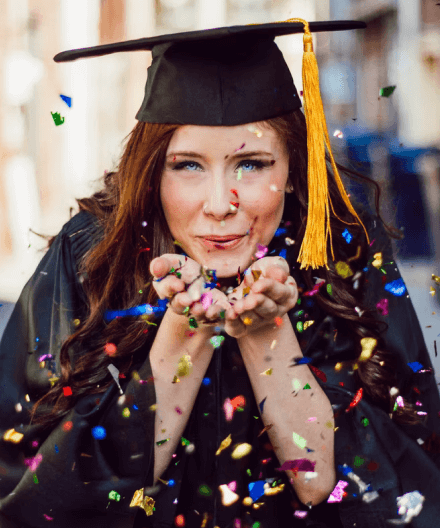 5 Facts About ACEC-CT Scholarship
Applicants must be based in Connecticut
Only permanent residents of Connecticut are eligible to apply for an ACE/CT Scholarship.
Incomplete applications are disqualified
Incomplete applications will be disqualified immediately, despite being an easy application process.
Recommendation letters not required
Applicants are not required to provide any recommendation letters.
Extracurriculars are a must
Extracurricular activities, community service, honors, certificates, and merits are highly preferred for this program
Essays are a determining factor
Applicants must only write a 500- to 1,000- word essay not more to demonstrate their interest in engineering.