Lockheed Martin Vocational Scholarship
4/11/2023
Submission Deadline
Explore Similar Scholarships
College Major:
Location:
Grade Level:
Lockheed Martin Vocational Scholarship is an annual award of $5,000 for students pursuing non-bachelor study programs in the U.S. The award is applicable for an associate degree, industry-recognized credential, or credit-bearing certificate in specific fields. High school seniors and graduates pursuing relevant programs can apply for the scholarship.
Lockheed Martin is a leading corporation in arms, aerospace, defense, information security, and technology founded in 1995. The scholarship is offered with the collaboration of Scholarship America, which will evaluate and select applicants for the award. Preference is given to students from underrepresented groups in STEM fields.
The scholarships are applicable for studying at a state college, vocational-technical school, two-year community college, or trade school. Fields of study include engineering, computer & information sciences, mechanic and repair technologies, engineering technologies, and advanced manufacturing. The applications are accepted between January and April each year.
Key Information of Lockheed Martin Vocational Scholarship
Study Details
Area of Study
Computer Science
Engineering
Manufacturing
Country of Study
United States
Scholarship Details
Intended Level of Study
Vocational/Technical School
Lockheed Martin Vocational Scholarship Timeline
January 2023
Application Opening Date
Applications open on January 25.
April 2023
Submission Deadline
The submission deadline is on April 11.
May 2023
Awards Announcement Date
Winners are announced in May.
Scholarship Eligibility
To be eligible to apply, applicants must meet the following criteria.
Eligible Grade: High School Senior – High School Graduate
Maximum Age: Any
Required GPA: Any
Geographic Eligibility: United States
Gender: Any
Race/Ethnicity: Any
Application Requirements
Here's what you need to submits besides your application.
How to ace the Lockheed Martin Vocational Scholarship
1
Make use of the preference
If you belong to any group that is underrepresented in STEM fields, make sure it is communicated.
2
Apply to a priority institution
Check out the list of two-year institutions prioritized by Lockheed Martin. Applying to these institutions will increase your chances of selection.
3
Maintain high grades
Although there isn't any minimum GPA requirement, having a good score will help you get selected.
4
Gain professional experience and learning
Try to gain experience and learn, through an internship or training course, in your field to stand a better chance.
How the Lockheed Martin Vocational Scholarship is Judged
The applicants are judged based on their academic performance, with underrepresented groups in the STEM fields getting preference.
Why We Love the Lockheed Martin Vocational Scholarship
The process is handled by Scholarship America
Scholarship America is a top name in managing scholarship programs and evaluating candidates. As an impartial outside party, selections will be done fairly.
Gives preference to underrepresented groups
Students belonging to groups based on gender, race and ethnicity, service, sexual orientation, disability, or other aspects, which are underrepresented in STEM fields are preferred for selection.
Can lead to a possible internship at Lockheed Martin
Candidates have to apply through the Lockheed Martin careers site to be considered for internship opportunities.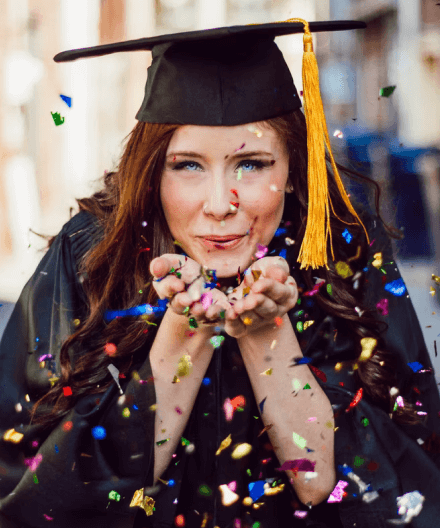 5 Facts About Lockheed Martin
Lockheed Martin was founded in 1995
Lockheed Martin was founded in 1995 and is headquartered in Maryland, United States.
It's a merger of two major corporations
The merger of Lockheed Corporation and Martin Marietta Corporation formed Lockheed Martin.
Lockheed Martin serves top government departments and agencies
Lockheed Martin serves the US Department of Defense, the US Department of Energy, and NASA.
The program is managed by Scholarship America
Scholarship America manages the selection process for this scholarship and has more than 60 years of experience in this field.
Lockheed Martin offers other scholarships
Other scholarship programs are also offered including the Lockheed Martin STEM Scholarship.