AISES 3M Scholarship
5/31/2023
Submission Deadline
Explore Similar Scholarships
The American Indian Science and Engineering Society (AISES) offers a variety of scholarships to students in STEM. Similarly, they partnered with the 3M Company to create another wonderful opportunity in the form of the 3M Scholarship. Students of the United States recognized American Indian Tribe or Alaska Native Village; or Native Hawaiian or descendant from a Native Hawaiian; or Pacific Islander or descendant from Pacific Islander; or an Indigenous person of Canada, are eligible to apply for this chance.
This scholarship provides a generous amount of $2,500 to full-time incoming freshmen enrolled in any university in a STEM degree of any sort, such as biology, physics, etc. Applicants must also become an AISES member to pursue this opportunity; and by becoming one, not only do they gain eligibility to apply but avail multiple benefits that the membership can provide such as career development.
The AISES 3M Scholarship aims to select students that are dedicated to their community and their interest in the field of STEM. 3M Scholars have been from many diverse tribes, from the Lumbee Tribe of North Carolina to the Cherokee Nation. They've gone on to study a variety of subjects such as chemical engineering to public health science at prestigious universities which include Harvard, Yale, and Tufts.
Key Information of AISES 3M Scholarship
Study Details
Area of Study
Biology
Computer Science
Engineering
Mathematics
Medical Science
Medicine
Natural Resources
Physics
Science
Technology
Scholarship Details
Intended Level of Study
Undergraduate
AISES 3M Scholarship Timeline
February 2023
Application Opening Date
Applications open on February 1.
May 2023
Submission Deadline
The submission deadline is on May 31.
June—July 2023
Application Review Period
Applications are reviewed from June 1 till July 31.
August 2023
Awards Announcement Date
Winners are announced in August.
Scholarship Eligibility
To be eligible to apply, applicants must meet the following criteria.
Eligible Grade: High School Graduate – College Freshman
Maximum Age: Any
Required GPA: Any
Geographic Eligibility: Canada, United States
Gender: Any
Race/Ethnicity: Alaskan Native, Native American, Native Hawaiian, Pacific Islander
Application Requirements
Here's what you need to submits besides your application.
Recommendation letters
Grade transcript
Essay
How to ace the AISES 3M Scholarship
1
Put extra effort into your essays
Essays are the perfect opportunity for you to tell the committee the most you can about yourself. Since this application requires three essays, up to 500 words each, make sure you put a lot of thought into each of them. Each essay requires a different thing, either your interest in your chosen major or a description of your extracurricular activities. Create a rough draft to plan out each essay, add all the appropriate information you can, and get them proofread.
2
Collect strong letters of recommendation
Recommendations will further authenticate all that you've told about yourself to the committee. Make a list of all the people you think could provide you with a solid recommendation; from professors to mentors to employers. But make sure you contact them at least three weeks before the deadline to avoid any potential delays.
3
Create a solid résumé
A résumé represents all your academic, co-curricular, and professional achievements in one document. If you already have a résumé, then update and polish it if needed and submit it on the OASIS platform. But if you don't have one, you can easily make it through templates available online and add all the relevant information. You can also seek out the career services office in your school for further help or look up the resources available on the AISES website.
4
Highlight your contribution to your community
The scholarship is eligible for students from Indigenous North American communities so, with this emphasis on specific communities, the committee wants to know how you contribute to yours. Elaborate on any community service that you've previously done. In addition to that, reflect in your essays on how you'd like to serve the people around you and express that potential very clearly.
How the AISES 3M Scholarship is Judged
AISES reviewers judge applicants based on a variety of things, from their academic background to their potential to provide to their community. Applicants are expected to have a strong personal essay that showcases their writing skills, character, and commitment to their goals. They must be well engaged in extracurricular activities which may include internships, jobs, culturally related activities, volunteer work, etc.
Why We Love the AISES 3M Scholarship
It's giving opportunities to marginalized communities
With the focus on specific race and ethnicity requirements for scholarship consideration, the program is giving more emphasis to such communities. They are largely underrepresented in the various STEM-related fields.
AISES membership is free
The scholarship requires all applicants to be AISES members at the time of the application and the membership is now free for all pre-college and college students, making the process easier!
You can pursue any STEM degree
You can choose to study in any university once you're selected, as long as the degree is pertaining to STEM, which can include biology, medical science, physics, medicine, computer science, and natural resources.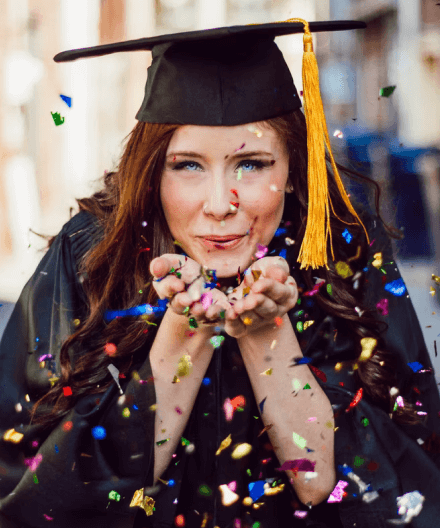 5 Facts About AISES 3M Scholarship
You need to create an OASIS account
AISES has shifted to a new scholarship platform which requires the opening of an account for all the applicants.
There is no requirement of financial need
The application for the AISES 3M Scholarship does not require any proof of financial need.
There might be disbursement changes made by AISES
Since AISES cannot provide the award fund before they have received the funding from the donor, they have the right to make changes to the disbursement schedule at any time, after notifying the scholarship finalists.
There are various benefits to being an AISES member
Becoming an AISES member connects you to multiple professional networks across STEM fields.
A high GPA is preferred
Although there isn't any academic requirement of a specific GPA or certain grades, the committee does prefer a 3.0 GPA from the applicants.