Mary Ellen Kirkpatrick Leadership Scholarship
2/4/2023
Submission Deadline
Explore Similar Scholarships
College Major:
Location:
Grade Level:
Mary Ellen Kirkpatrick Leadership Scholarship is an annual program that rewards one college senior with accounting majors in Kansas. The selection is based on academic record, leadership qualities, compliance with professional responsibility standards, and moral character. The award amount is $2,500.
The scholarship is offered by KSCPA, a Kansas-based organization working to support current and future CPAs. It is a society of more than 2,700 CPAs and offers various scholarships and awards annually. Mary Ellen Kirkpatrick Leadership Scholarship honors the first woman to establish a CPA firm in Kansas.
Applicants need to provide their transcript, résumé, and three recommendation letters. Students demonstrating academic prowess in accounting, business, and economics will be selected for the award. The program has an application deadline in February every year.
Key Information of Mary Ellen Kirkpatrick Leadership Scholarship
Study Details
Area of Study
Accounting
Business
Economics
Country of Study
United States
Scholarship Details
Intended Level of Study
Undergraduate
Mary Ellen Kirkpatrick Leadership Scholarship Timeline
November 2022
Application Opening Date
Applications open on November 1.
February 2023
Submission Deadline
The submission deadline is on February 4.
Scholarship Eligibility
To be eligible to apply, applicants must meet the following criteria.
Eligible Grade: College Junior
Maximum Age: Any
Required GPA: Any
Geographic Eligibility: Kansas
Gender: Any
Race/Ethnicity: Any
Application Requirements
Here's what you need to submits besides your application.
Grade transcript
Recommendation letters
School Verification
How to ace the Mary Ellen Kirkpatrick Leadership Scholarship
1
Maintain top grades in focused subjects
Make sure your record in accounting, business, and economics is impressive. This will increase your chances of selection. Work hard on keeping your grades up and maintaining your GPA. Grades will be an indicator of how dedicated and serious you are.
2
Participate in community service
Provide a resume full of your work experience in community service and extracurricular activities that demonstrate leadership you took in several projects in your community, neighborhood, or school. Judges are looking for those with a lot of community involvement and young leaders.
3
Choice of references and early notifications
Your references or recommenders must be those who know you well enough to be willing to speak to your abilities and demonstrate why you make the perfect candidate for this scholarship. So, choose them wisely. Also, contact them and send them the required forms very early on to allow them enough time to complete them.
4
Reach out to past winners
It is always advisable to reach out to past scholarship winners for advice and guidance if possible. They will give you insights into how they won the award. Also, get your materials checked and reviewed by your mentors, instructors, and advisors to avoid any unforeseen mistakes.
How the Mary Ellen Kirkpatrick Leadership Scholarship is Judged
Applicants are judged based on their academic records in subjects of business, economics, and accounting. Moreover, leadership skills, moral character, and compliance with professional responsibility standards are considered.
Why We Love the Mary Ellen Kirkpatrick Leadership Scholarship
Purely based on merit
The selection is purely based on merit, regardless of the financial situation of the applicants. Also, it provides equality with no discrimination against race, gender, religion, ethnicity, etc.
Take moral character into account
The process selects the applicant with high moral values. Such programs instill the importance of having a strong moral character among the students.
Supports future accountants
The program is dedicated to the development of the accounting profession. It supports future accountants by providing access to higher education, motivating students to enroll in accounting, and opening doors to career opportunities and networks.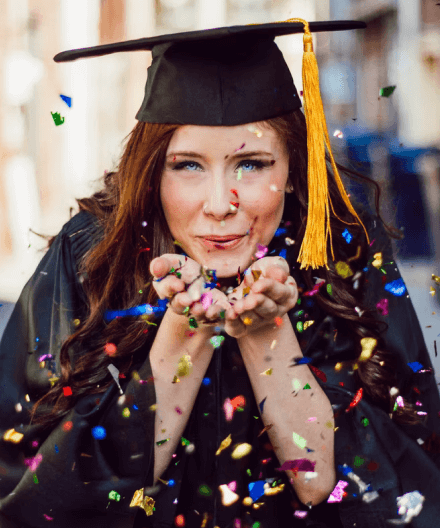 5 Facts About Mary Ellen Kirkpatrick Leadership Scholarship
It honors an accomplished woman from Kansas
The scholarship honors Mary Ellen Kirkpatrick, the first woman to form a CPA organization in Kansas.
The scholarship selects one student annually
It is an annual program with just one winner each year.
For Kansas residents only
Applicants must be residents of Kansas.
No GPA requirement
There is no GPA requirement yet applicants must demonstrate good academic standing.
Multiple scholarships are offered each year
Other programs offered include Byron Bird Scholarship, John J. Killian Scholarship, and the Ethnically Diverse Student Scholarship.