King's Daughters Health Foundation Scholarships
$1,000–$2,000
Award Amount
3/15/2023
Submission Deadline
Explore Similar Scholarships
College Major:
Location:
Grade Level:
The King's Daughter Community Relations Department is actively involved in blood drives, CPR training, faith works, health education, health screenings, meals-on-wheels, mobile health services, and safe kids/car wheels safety seat programs. This scholarship is one of such programs to help the community.
These scholarships are awarded to local high school students who are enrolled or planning to be enrolled in healthcare academic courses.
The scholarship was established to encourage passionate students who want to give back to their community by offering healthcare services to people who need them in their locality.
Key Information of King's Daughters Health Foundation Scholarships
Study Details
Country of Study
United States
Scholarship Details
Intended Level of Study
Undergraduate
Award Amount
$1,000–$2,000
King's Daughters Health Foundation Scholarships Timeline
January 2023
Application Open Date
Applications are invited from eligible students around early January each year.
March 31, 2023
Submission Deadline
The application closes at the end of March.
Scholarship Eligibility
To be eligible to apply, applicants must meet the following criteria.
Eligible Grade: High School Senior
Maximum Age: Any
Required GPA: 2.5
Geographic Eligibility: Kentucky, Ohio, West Virginia
Gender: Any
Race/Ethnicity: Any
Application Requirements
Here's what you need to submits besides your application.
Essay
Financial Information
How to ace the King's Daughters Health Foundation Scholarships
1
Highlight your community involvement in application
Highlight your active community involvement to help the local people in the community. You can mention the projects where you have contributed to resolving issues. Your acts of kindness and compassion will make you stand out from other applicants.
2
Specify your career goals and academic programs
You can point out how your future academic courses are going to help you succeed in your career path.
3
Review the profiles of past winners
You can review the profiles of past winners to understand what the judges are looking for in the winning contestants.
4
Maintain your grades
As the contest is competitive you must focus on your studies diligently. In case you still have the time, prepare well for your SAT and ACTs.
How the King's Daughters Health Foundation Scholarships is Judged
The applicants are judged based on their financial needs, and academic credentials like cumulative GPA, SAT, and ACT scores.
Why We Love the King's Daughters Health Foundation Scholarships
A great support to the local community
The scholarships are given to students from the local community. The odds of winning this competition are higher compared to other national scholarships which are open to all the citizens of the United States.
Academic eligibility requirements are comparatively less demanding
The academic credentials required to be eligible to apply to this scholarship are lower in comparison to other scholarships which require a higher GPA, and ACT and SAT scores.
It's a renewable scholarship
The scholarship is renewable for four years. The winners can use this scholarship for the entire duration of a four-year degree course.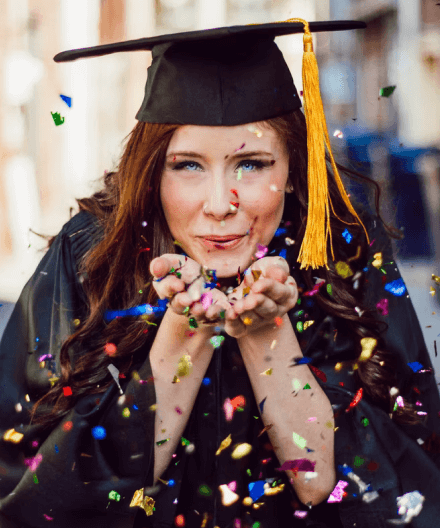 5 Facts About King's Daughters Health Foundation Scholarships
Residency requirement for eligibility
The applicants must be residents of Kentucky, Ohio, or West Virginia to be eligible to apply for this scholarship.
Academic credentials required to apply
The applicants need a minimum GPA of 2.5, a score of 15 on the ACT, and 700 on SAT scores to be eligible to apply.
Requirements for renewability of this scholarship
The scholarships are renewable for four years and applicants must score a minimum GPA of 2.5 and attend 12 hours of class per semester to qualify for its renewal.
The three scholarships offered by King's Daughters
The organizers offer four, $1,500 Boyd County Medical Society scholarships, five, $1,000 Edna and Mildred Monk Memorial Nursing Scholarship, and one, $2,000 Stewart Health Foundation Scholarship.
Applicants to provide proof of their financial need
The financial need of applicants to pursue their academic courses is required. Applicants can provide the details of the application to FAFSA as proof of their financial need.