Fourth Circuit Essay Contest
$1,000–$2,000
Award Amount
6/15/2023
Submission Deadline
Explore Similar Scholarships
Grade Level:
The Fourth Circuit Essay Contest is an essay writing competition organized by the United States Court Of Appeals For The Fourth Circuit. This is the court that governs the states of Maryland, North Carolina, South Carolina, Virginia, and West Virginia. The actual court is located in Richmond, Virginia.
The contest offers three awards of $2,000, $1,500, and $1,000 to the first, second, and third position winners of the contest.
Applicants are evaluated on their essay content. Only students who are currently high school students, 9th to 12th grade, may enter.
Key Information of Fourth Circuit Essay Contest
Study Details
Country of Study
United States
Scholarship Details
Intended Level of Study
Any
Award Amount
$1,000–$2,000
Fourth Circuit Essay Contest Timeline
February 1, 2023
Application Open Date
Application opens for submission of entries.
June 15, 2023
Submission Deadline
Entries will no longer be accepted from this date.
August 2023
Award Announcement Date}
Scholarship winners will be announced within the month.
Scholarship Eligibility
To be eligible to apply, applicants must meet the following criteria.
Eligible Grade: High School Freshman – High School Senior
Maximum Age: Any
Required GPA: Any
Geographic Eligibility: Maryland, North Carolina, South Carolina, Virginia, West Virginia
Gender: Any
Race/Ethnicity: Any
Application Requirements
Here's what you need to submits besides your application.
How to ace the Fourth Circuit Essay Contest
1
Do not exceed the word limit
The essay has a strictly enforced word limit of 1,000 words. Ensure to stick to that, as exceeding this limit will result in disqualification.
2
Do detailed research on the constitutional principles
Stand out from the crowd by making enough findings on the constitutional principles and communicating this knowledge properly in your essay.
3
Be original in your essay, don't plagiarize
After making enough research, create your original content while avoiding any form of plagiarism. Citations can be included as footnotes and endnotes but should not be considered in your word count.
4
Ensure clarity and effectiveness in your expression
Make sure you are not lost in thought when communicating the central theme of the essay. Go straight to the point, and use clear and effective expressions to capture the attention of the judges.
How the Fourth Circuit Essay Contest is Judged
Essays will be judged for the understanding of constitutional principles, clarity, and effectiveness in expressing the theme as well as grammar, spelling, and composition in the submitted essay.
Why We Love the Fourth Circuit Essay Contest
Engages student in issues of national interest
The competition has created a platform for students to input their ideas on serious issues of national concern. This helps young students to make constructive criticism in improving national policies.
Encourages students to educate themselves
The essay contest encourages students to research an issue they may not have previously known about.
It presents a chance to make impact
Students can make meaningful contributions to change the perception of how people see things in national discussion through their essays.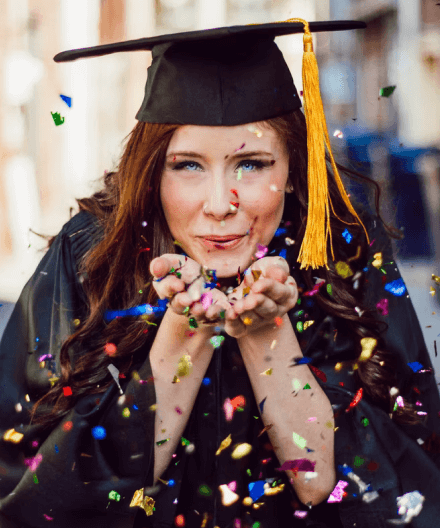 5 Facts About the Fourth Circuit Essay Contest
The court is a regional appellate court
The United States Court of Appeals for the Fourth Circuit happens to be one of the twelve regional appellate courts within the federal judicial system.
Court takes care of nine federal districts
The court hears appeals from the nine federal district courts in Virginia, Maryland, West Virginia, South Carolina, and North Carolina and federal administrative agencies.
The contest is open to only high schoolers
The essay contest is open to all students currently in grades 9 to 12 from Maryland, South Carolina, North Carolina, Virginia, and West Virginia.
Certain people are exempted from application
Prior award winners, as well as children, stepchildren, grandchildren, and members of the household of a federal judge or federal judiciary employee, are excluded from the competition.
A new prompt and topic each year
Every year, a new essay prompt on a specific topic is provided when applications open.