Troy Yost Memorial Scholarship
2/1/2023
Submission Deadline
Explore Similar Scholarships
College Major:
Location:
Grade Level:
The Troy Yost Memorial Scholarship was established by the Wyoming Community Foundation to assist Wyoming high school graduates, excluding GED recipients, who value art as a significant part of their lives and future plans and are pursuing degrees at the University of Wyoming or other in-state junior or community colleges.
Many students have benefited from the TYM program, which awards successful applicants $1,000. The scholarship has a one-year expiration date and can be extended with a new application; however, it is the candidate's duty to find out what is needed for a new application.
Applicants must provide an essay, special project, grade transcripts, and resume along with their applications. Scholarship recipients may re-apply for subsequent years.
Key Information of Troy Yost Memorial Scholarship
Study Details
Country of Study
United States
Scholarship Details
Intended Level of Study
Undergraduate
Postgraduate
Vocational/Technical School
Troy Yost Memorial Scholarship Timeline
October 2022
Application Opening Date
Applications open on October 1, 2022.
February 2023
Submission Deadline
The submission deadline is on February 1, 2023.
Scholarship Eligibility
To be eligible to apply, applicants must meet the following criteria.
Eligible Grade: High School Senior – Undergraduate
Maximum Age: Any
Required GPA: 3
Geographic Eligibility: Wyoming
Gender: Any
Race/Ethnicity: Any
Application Requirements
Here's what you need to submits besides your application.
Essay
Grade transcript
Financial Information
Special Project
Present Work Experiences
How to ace the Troy Yost Memorial Scholarship
1
Present a detailed essay
Present a detailed essay that is free of grammatical errors and easy to understand; that is at least 400 words long; that highlights the role of art in your life and future goals; and that includes the areas of art you study, either wildlife or western themes.
2
Get your grade transcript early
Get a copy of your high school or undergraduate transcript early so you can upload it with the other documents. Early submission is advantageous.
3
Choose a representative sample of your artwork
You must submit one sample of your artwork to be considered successful. It will be in your best interests to deliver the finest piece that demonstrates your skill and interest, as well as your preferred medium.
4
Provide a reference contact information
The scholarship committee will need the contact information of a reference, so include the information of someone who knows you and your passion for art.
How the Troy Yost Memorial Scholarship is Judged
Applicants will be evaluated based on their outstanding artwork, previous job experience, demonstrated interest in art, and any other evidence required. You must be able to demonstrate proficiency in them.
Why We Love the Troy Yost Memorial Scholarship
No specific grade required
The scholarship committee is not concerned with the grade you graduated from high school with, as long as you are a graduate of any high school in Wyoming.
No bias against race and minority groups
There is no disparity or prejudice against any race or ethnicity. The scholarship is open to students of all races and is inclusive of minority groups.
The scholarship is renewable
Successful applicants have the opportunity to reapply for a three-year scholarship afterward if they so desire.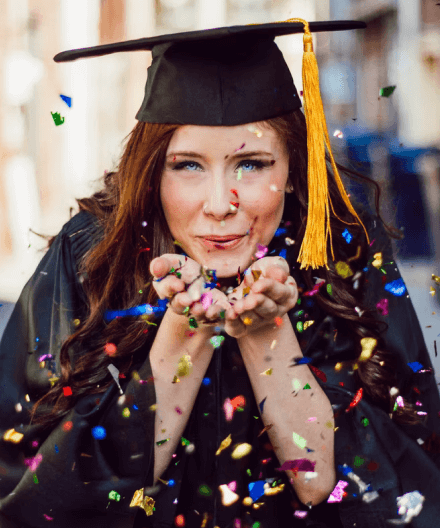 5 Facts About Troy Yost Memorial Scholarship
Location is restricted
Only candidates who are willing to study or are currently enrolled at the University of Wyoming or other in-state junior or community colleges, will be considered for a scholarship.
Specified to art majors
Only students, who intend or are studying art, are eligible for application.
Eligible for high school graduates
Graduating students from any Wyoming high school can apply as long as they are not GED recipients.
Application is online
To apply for the scholarship, submit your grade transcript, school verification, essay, sample artwork, and other application requirements online.
Unsuccessful applicants and past recipients can reapply
Unsuccessful applicants and past recipients can reapply provided they are not GED recipients.