Kansas Comprehensive Grant
4/1/2023
Submission Deadline
Explore Similar Scholarships
Location:
The Kansas Comprehensive Grant is offered to Kansas residents, demonstrating financial need, who are enrolled full-time at one of the state's eighteen private colleges and universities, six state universities, or Washburn University. This grant is financed by the State of Kansas.
Students, who are in financial need, are given limited support by the Kansas Legislature. You must fill out the FAFSA and submit it, naming one or more eligible colleges in it, to be taken into consideration. Applicants must also be residents of the State of Kansas to be eligible.
According to the funding level, around one to three qualified students can get financial aid in the form of awards worth between $100 and $1,500 at public colleges and $200 to $3,500 at private institutions. This grant is awarded based on an applicant's financial needs.
Key Information of Kansas Comprehensive Grant
Study Details
Country of Study
United States
Scholarship Details
Intended Level of Study
Any
Kansas Comprehensive Grant Timeline
January 2023
Application Opening Date
Applications open on January 1.
April 2023
Submission Deadline
The submission deadline is on April 1.
Scholarship Eligibility
To be eligible to apply, applicants must meet the following criteria.
Eligible Grade: All
Maximum Age: Any
Required GPA: Any
Geographic Eligibility: Kansas
Gender: Any
Race/Ethnicity: Any
Application Requirements
Here's what you need to submits besides your application.
Financial Information
School Verification
How to ace the Kansas Comprehensive Grant
1
Demonstrate financial need
This scholarship grant is awarded based on an applicant's financial need; and to help illustrate that, applicants must complete and submit the FAFSA. Make sure to show that you are a needy student who requires financial aid to finish your education.
2
Start your application early
To be eligible for this particular award, you must submit other applications, such as the FAFSA, which has a deadline. We recommend you start working on your application as soon as you can to meet both of those deadlines as well as the scholarship deadline.
3
Confirm your eligibility before starting your application
This scholarship is not available to everyone, so make sure you meet all of the eligibility requirements before beginning your application. Knowing that you do not satisfy all or some of the eligibility requirements allows you to make changes that will make you eligible.
4
Have your application reviewed before submission
There will be a lot of eager applicants for this scholarship, which will make the competition tough. Asking someone else to check your scholarship application before submission will help to ensure that your application is not denied because of avoidable mistakes such as typos, grammatical errors, or misspelled words.
How the Kansas Comprehensive Grant is Judged
Applicants are primarily judged on their financial needs.
Why We Love the Kansas Comprehensive Grant
Opportunity for less privileged students in Kansas
The Kansas Comprehensive Grant is a great opportunity for needy students in Kansas who are looking to obtain financial aid for their education.
Scholarship supports public and private institutions
The funding level permits approximately one in every three eligible students to receive assistance with award amounts ranging from $200 to $3,500 at private institutions and $100 to $1,500 at public institutions.
Open to all Kansas residents
This scholarship does not have any limitations on age, gender, or ethnicity and any resident of Kansas State may apply to win it.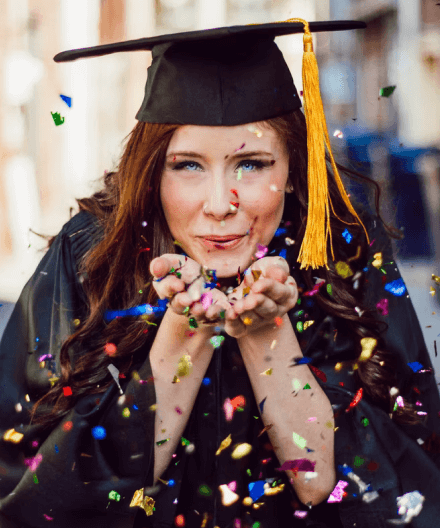 5 Facts About Kansas Comprehensive Grant
Applicants must complete FAFSA
Applicants must submit the FAFSA before the scholarship deadline.
Scholarship has no specific area of study
The Kansas Comprehensive Grant supports whatever course a Kansas student decides to take; it is not restricted to any one field of study.
No minimum GPA
Students are not required to meet or maintain a minimum GPA to be eligible for this grant.
Scholarship is based on financial need
This scholarship is given based on the financial need of the applicant. FAFSA is necessary to help demonstrate the applicant's financial situation.
Applicants must be residents of Kansas
The Grant helps students who are residents of Kansas to attend any of the schools approved by the Kansas Board of Regents.