Jon Borowicz Scholarship
11/5/2022
Submission Deadline
Explore Similar Scholarships
College Major:
Location:
Grade Level:
Named in honor of the founder of Vermont Philharmonic, Jon Borowicz, this scholarship is also a competition. Any high school student from Vermont or living close to the Vermont border, regardless of gender, race, or ethnicity, can opt for this opportunity. They must be an active participant in music in either Vermont or in bordering towns. The applicant can also not be a former winner of the award.
The program awards $500 to a student for their music education and a wonderful chance to perform as a soloist with the orchestra through an annual competition. The winner of the scholarship would be decided upon their music portfolio and performance of three pieces at the Barre Opera House.
The Philharmonic today has 60 musicians that continue the dream of its founder of performing classical symphonic works with local musicians and sharing their music with a variety of audiences of all ages. Scholars of this award take this similar aim forward with their education in music in their colleges and graduate schools.
Key Information of Jon Borowicz Scholarship
Study Details
Country of Study
United States
Scholarship Details
Intended Level of Study
Any
Jon Borowicz Scholarship Timeline
October 2022
Application Opening Date
Applications open on October 1.
November 2022
Submission Deadline
The submission deadline is on November 5.
November 2022
Audition Date
Auditions take place on November 21.
Scholarship Eligibility
To be eligible to apply, applicants must meet the following criteria.
Eligible Grade: High School Freshman – High School Senior
Maximum Age: Any
Required GPA: Any
Geographic Eligibility: Vermont
Gender: Any
Race/Ethnicity: Any
Application Requirements
Here's what you need to submits besides your application.
How to ace the Jon Borowicz Scholarship
1
Decide the pieces beforehand
There are three pieces to be prepared, out of which the judges will choose one and the other will be chosen by the applicant. Another piece has to be played from memory. Since the pieces have specific requirements such as a symphony or concerto, make sure you put a lot of thought into choosing and finalizing them. You can also contact the music director for your audition selections.
2
Practice your pieces
Once your pieces are finalized, it is necessary to carefully understand them. To do that, you need to practice a lot. Play your pieces multiple times to master them, try to memorize them at the same time, and make sure they reflect individuality and confidence. If you have a music teacher in your school or area, you can consult them for further approval as well.
3
Highlight your activities in music
The scholarship requires the applicant to be a participant in music activities either in Vermont or bordering towns. Express your interest in music, the type of instrument you play, and why you want to study music. Elaborate on all the previous music activities you have done or taken part in such as shows that you've performed in or music competitions that you've won.
4
Work on your portfolio
The application does not ask for any scores, transcripts, or a certain GPA. Since they only require a portfolio, you have to make sure it's perfect and updated. Include all the music projects you've done, audio clips of your recordings and video files of your live performances, etc. Seek help from your music teacher or look up portfolio making online.
How the Jon Borowicz Scholarship is Judged
Applicants are judged according to their strong portfolio, their ability to perform well, and their interest in studying music. They are expected to be masters of their art, regardless of the instrument they play. They are mainly judged on their performance of the three pieces they will play at the auditions and how well they meet the musical requirements of the competition. The applicant must also express ample passion for music through their previous musical activities such as performances.
Why We Love the Jon Borowicz Scholarship
There are no academic requirements
This scholarship does not require a certain GPA, grades, or specific scores nor do they want a show of financial need. They only require musical talent and experience which will be reflected in your portfolio.
The program promotes the study of music
The study of music might not be as popular but this scholarship aims to award deserving students to make them further recognize their talent and eventually be able to perform professionally. Not only is there a grant but you also get the chance to perform as a soloist.
It welcomes all genders and races
Everyone is welcome to pursue this chance since there are no restrictions on gender, race, or ethnicity when applying for this scholarship. Applicants will only be judged on their musical ability.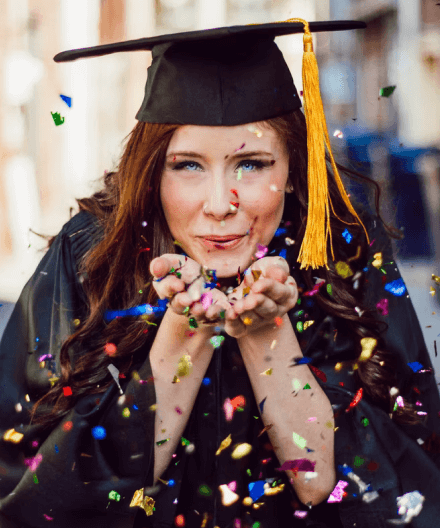 5 Facts About Jon Borowicz Scholarship
Applicant must provide copies of their pieces
Before auditioning for the competition, applicants must provide an accompanist and three copies of the pieces they will be performing to the judges.
The judges can make different decisions
The judges can decide if they want to award the full scholarship, only the monetary amount with no soloist performance, or give no award at all if there isn't an adequate candidate.
The competition can get canceled
Similarly, if there aren't sufficient enough candidates for there to be a competitive audition, there is a chance for the scholarship to not be awarded that year.
Vermont Philharmonic was founded in 1957
The organization is an original, non-profit community orchestra that was founded in 1975 by Jon Borowicz and has been permanently located in the Barre Opera House since 1993.
Winners can study anywhere in the U.S.
Once you've won the competition, you can study in any school of your choice in the U.S., as long you're studying music.