Jerlean Townsend Memorial Scholarship
3/31/2023
Submission Deadline
Explore Similar Scholarships
Location:
Grade Level:
Project Impact Mississippi offers the Jerlean Townsend Memorial Scholarship of $1,000. The aim is to support students reach their academic and career goals. It financially supports students to pursue an undergraduate degree in the study of their choice in Mississippi.
Applicants must submit a 2–4 minute video presentation in which they respond to the required essay questions, demonstrate academic excellence, and be a senior in high school currently studying in any Mississippi high school. Applicants must have a 2.5 GPA and a school transcript statement. The winner must attend a Mississippi college or university.
Project Impact MS is a nonprofit organization dedicated to eliminating the educational disparity in Mississippi. The organization strives to improve education for many of Mississippi's most vulnerable children by providing them with the resources they need to achieve their academic goals, as well as to change communities by collaborating with these societies to raise funds and involving community activists in their efforts.
Key Information of Jerlean Townsend Memorial Scholarship
Study Details
Country of Study
United States
Scholarship Details
Intended Level of Study
Undergraduate
Jerlean Townsend Memorial Scholarship Timeline
February 2023
Application Opening Date
Applications open on February 1.
March 2023
Submission Deadline
The submission deadline is on March 31.
Scholarship Eligibility
To be eligible to apply, applicants must meet the following criteria.
Eligible Grade: High School Senior
Maximum Age: Any
Required GPA: 2.5
Geographic Eligibility: Mississippi
Gender: Any
Race/Ethnicity: Any
Application Requirements
Here's what you need to submits besides your application.
Grade transcript
Video Submission
How to ace the Jerlean Townsend Memorial Scholarship
1
Observe all guidelines thoroughly
Pay close attention to the instructions on how to do the video presentation and in what order. There are five things that you must address in your presentation, so try to stick to them.
2
Make an engaging video
Concentrate on the idea that your video should be pertinent, appealing, and confident. It really should distinguish itself among the other candidates' videos in order to boost your likelihood of victory.
3
Focus on your interpersonal abilities
You must submit a video presentation with this application, so ensure you speak clearly, confidently, and with as little stuttering as possible.
4
Examine your scholarship submission
Review your application and video to ensure there are no grammatical or other mistakes and that the video addresses all areas of the essential information.
How the Jerlean Townsend Memorial Scholarship is Judged
Project Impact MS committee reviews and evaluates scholarship applications based on the eligibility conditions, instructions, and overall performance of each applicant.
Why We Love the Jerlean Townsend Memorial Scholarship
No long applications
In contrast to most scholarships, the Jerlean Townsend Memorial Scholarship requires candidates to send a video rather than essays or online applications, which is significantly easier.
No nationality factor
The scholarship program is accessible to students of all races and cultural backgrounds. There are no restrictions for persons of any nationality.
Not necessary to demonstrate financial necessity
The scholarship program does not require candidates to prove financial need in order to be considered for this grant.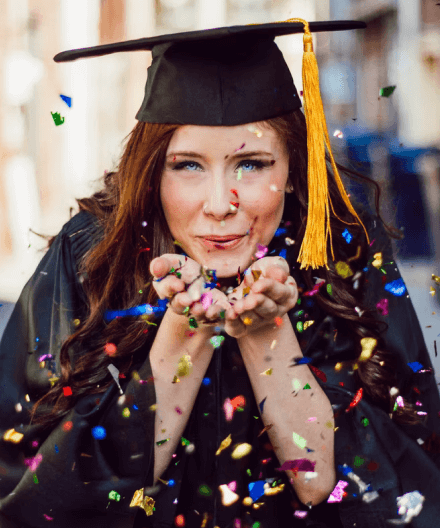 5 Facts About Jerlean Townsend Memorial Scholarship
Recipient will be given a one-time prize
The scholarship recipient will receive a one-time, non-renewable $1,000 prize, which will be paid to their preferred institution or university.
Use correct lighting during video submission
Record your video presentation with suitable lighting using a neutral background so that your submission looks professional and neat to the judging committee.
Provided by Project Impact Mississippi (MS)
Project Impact MS is the scholarship's sponsor and its committee decides on the winner.
The scholarship is for students in Mississippi
The Jerlean Townsend Memorial Scholarship is only applicable to those who are planning to attend colleges or universities in the state of Mississippi.
Funds paid directly to school
The award will be paid directly to the junior college or university.