Kevin Benefield Musical Arts Scholarship
4/11/2023
Submission Deadline
Explore Similar Scholarships
College Major:
Location:
Grade Level:
Project Impact Mississippi is a non-profit focused on changing the narrative of education in Mississippi. It aims to empower children and youth with education to help them achieve their dreams. It offers the Kevin Benefield Musical Arts Scholarship to support undergraduate studies of Mississippi residents.
Applicants must pursue an undergraduate degree in musical arts in a junior college or university in Mississippi. Applicants are required to submit a 2_4 minute video addressing a couple of questions. The video is to cover personal details and questions related to music. Transcripts may be required after shortlisting.
Project Impact MS is a nonprofit organization dedicated to eliminating the educational disparity in Mississippi. The organization strives to improve education for many of Mississippi's most vulnerable children by providing them with the resources they need to achieve their academic goals, as well as to change communities by collaborating with these societies to raise funds and involving community activists in their efforts.
Key Information of Kevin Benefield Musical Arts Scholarship
Study Details
Country of Study
United States
Scholarship Details
Intended Level of Study
Undergraduate
Kevin Benefield Musical Arts Scholarship Timeline
February 2023
Application Opening Date
Applications open on February 1.
April 2023
Submission Deadline
The submission deadline is on April 11.
June 2022
Award Announcement
Winners will be announced in June.
Scholarship Eligibility
To be eligible to apply, applicants must meet the following criteria.
Eligible Grade: High School Senior
Maximum Age: Any
Required GPA: 2.5
Geographic Eligibility: Mississippi
Gender: Any
Race/Ethnicity: Any
Application Requirements
Here's what you need to submits besides your application.
Grade transcript
Video Submission
How to ace the Kevin Benefield Musical Arts Scholarship
1
Prepare your answers
Even though you won't write an essay, you need to prepare your answers. This is best done in writing. Jot down the main ideas and use them as guides for your practice sessions.
2
Do several trial versions
With your points as a guide, proceed to do several recording sessions. You can do your practice with voice recordings. The recording sessions will help you get your words right. With each subsequent session, you'll perfect your presentation.
3
Dress well and lights it up
Your appearance in the video will matter a lot since it will give the first impression of you. Dress in smart casual clothing and ensure you are in a well-lit, silent area. Use a plain background or one with minimal things. Record your video in landscape mode and use the back camera of your phone. Do several video recordings checking for sound quality, visibility, and right camera angles.
4
Take it easy
You need not be anxious when doing the recording. Assume you're talking to a friend and speak freely. It's okay if some words slip. Just be yourself and you're good to go. Take some deep breaths and some water before you do your final recording.
How the Kevin Benefield Musical Arts Scholarship is Judged
Applications are judged based on the authenticity of answers given and devotion to music. The answers should reflect a thorough introspection about the impact of music on the applicant's life. The video quality is also assessed.
Why We Love the Kevin Benefield Musical Arts Scholarship
No essay requirement
Applicants are not required to write essays.
You get to show your personality
The video submission enables you to showcase your personality and just be yourself. Also, maintain high grades as they are part of the assessment process.
Winners meet the sponsors
The winner will meet the sponsor virtually.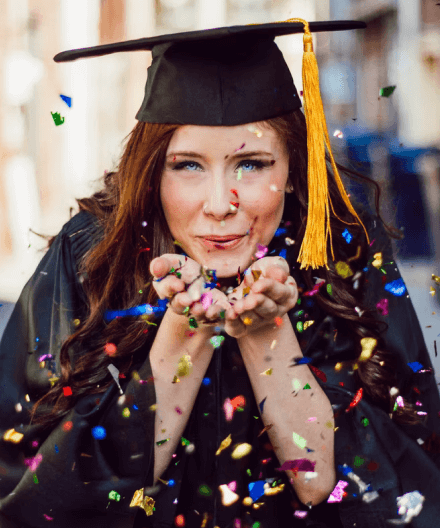 5 Facts About Music
The most expensive instrument is worth $45M
The MacDonald Stradivarius Viola is worth $45M and was built in 1719.
Mozart beat Beyoncé in CD sales in 2016
In 2016, Mozart surpassed all the 21st-century high-ranking artists in CD sales.
The largest free concert hosted 4.2M people
Rod Stewart's concert in Rio de Janeiro, Brazil during 1993's New Year's Eve was attended by more than 4.2M people.
A complete album was recorded in space
Chris Hadfield wrote and recorded his first album at the International Space Station.
The Beatles couldn't read music
Not one member of The Beatles could read or write music.