HYPE Scholarship
3/31/2023
Submission Deadline
Explore Similar Scholarships
College Major:
Location:
Grade Level:
Project Impact Mississippi offers the Helping Youth Pursue Excellence (HYPE) Scholarship of $1,000. The aim is to support students reach their academic and career goals. It also encourages students to take on any of the STEM courses, including science, technology, engineering, and mathematics as their field of study.
Applicants must submit a 2-4 minute video presentation in which they respond to the required essay questions. They must also demonstrate academic excellence. The winner must be a senior in high school currently studying in any Mississippi high school. Applicants must have a 2.5 GPA and a school transcript. The winner must attend a Mississippi college or university.
Project Impact MS is a nonprofit organization dedicated to eliminating the educational disparity in Mississippi. The organization strives to improve education for many of Mississippi's most vulnerable children by providing them with the resources they need to achieve their academic goals, as well as to change communities by collaborating with these societies to raise funds and involving community activists in their efforts.
Key Information of HYPE Scholarship
Study Details
Area of Study
Engineering
Mathematics
Science
Technology
Country of Study
United States
Scholarship Details
Intended Level of Study
Undergraduate
HYPE Scholarship Timeline
February 2023
Application Opening Date
Applications open on February 1.
March 2023
Submission Deadline
The submission deadline is on March 31.
Scholarship Eligibility
To be eligible to apply, applicants must meet the following criteria.
Eligible Grade: High School Senior
Maximum Age: Any
Required GPA: 2.5
Geographic Eligibility: Mississippi
Gender: Any
Race/Ethnicity: Any
Application Requirements
Here's what you need to submits besides your application.
Grade transcript
Video Submission
How to ace the HYPE Scholarship
1
Cover all aspects of the scholarship
Audit your application and video for grammatical or other errors, as well as verify that the video covers all of the points asked in the scholarship guidelines.
2
Dress properly and use proper lighting
To make a great impression on the judging panel, record your video presentation with appropriate lighting and dress professionally.
3
Engage in extracurricular and community activities
Because the HYPE Scholarship accentuates your extracurricular and community-building activities, you should participate in them as much as feasible.
4
Choose a quiet location for your video
You must assure that your video presentation is free of outside noises and distractions in order for your intended message to be clear and easily heard.
How the HYPE Scholarship is Judged
All applications are examined on the premise of the applicant's qualifications, ability to follow instructions and overall performance by the appointed Project Impact MS committee.
Why We Love the HYPE Scholarship
Emphasis on extracurricular activities
The scholarship program only asks you to highlight your extracurricular and community activities in the video submission at the time of application.
Need not show financial need
Your video and the application do not require you to illustrate any kind of financial need to be eligible for this scholarship.
No need of filling written applications
Instead of writing applications, the scholarship program has opted to use video uploads as a speedier method of submission.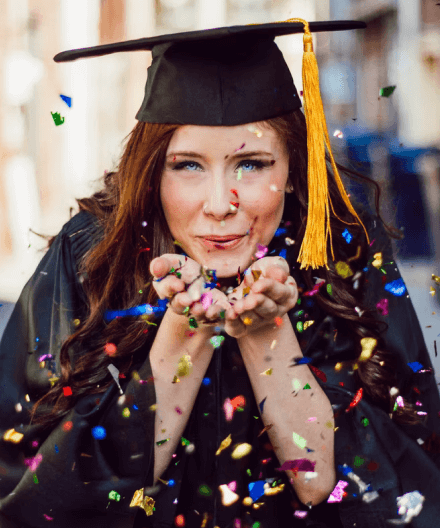 5 Facts About the HYPE Scholarship
This is an annual scholarship program
The HYPE Scholarship is an annual scholarship program, in which one person obtains a one-time award of $1,000.
Only for students interested in STEM
Applicants must be enrolled in a high school in Mississippi and must be keen to pursue their careers in the STEM domain at an institution or university in Mississippi.
Multiple Project Impact MS Scholarships available
Candidates are allowed to apply for multiple Project Impact MS-affiliated scholarships given on the official website at once.
Provided by Project Impact Mississippi
The scholarship is sponsored by Project Impact MS and its committee decides on the winner.
Recipient given a one-time award
The scholarship winner will receive a one-time grant of $1000, which will be paid directly to their desired university.