ITE Ohio Section Scholarship
$1,000–$2,000
Award Amount
11/5/2022
Submission Deadline
Explore Similar Scholarships
College Major:
Location:
Grade Level:
The James A. Bixby Memorial Scholarship and the ITE Ohio Section Scholarship worth $2,000 and $1,000 respectively are being offered by the Ohio Section of the Institute of Transportation Engineers.
These scholarships are offered to promote the advancement of the transportation profession by providing financial assistance to students pursuing degrees in transportation engineering or other related fields.
Candidates applying must be full-time undergraduate or graduate students enrolled at an ABET-accredited college or university in the state of Ohio and pursuing a degree in civil engineering, transportation engineering, or any other transport-related fields that support the goals of the ITE.
Key Information of ITE Ohio Section Scholarship
Study Details
Area of Study
Transportation
Public Transportation
Public Transportation Engineering
Civil Engineering
Planning
Country of Study
United States
Specific Schools
ABET Accredited
Scholarship Details
Intended Level of Study
Undergraduate
Postgraduate
Award Amount
$1,000–$2,000
ITE Ohio Section Scholarship Timeline
July 2022
Application Opening Date
Applications open on July 1.
November 2022
Submission Deadline
Applications close on November 5.
Scholarship Eligibility
To be eligible to apply, applicants must meet the following criteria.
Eligible Grade: Undergraduate – Graduate
Maximum Age: Any
Required GPA: 2.5
Geographic Eligibility: United States, Ohio
Gender: Any
Race/Ethnicity:
Application Requirements
Here's what you need to submits besides your application.
Grade transcript
Faculty endorsement
Recommendation letters
How to ace the ITE Ohio Section Scholarship
1
Apply early
Early applications give the scholarship enough time to follow up on you.
2
Work on your recommendation letter
Get a trusted teacher or faculty member to write a well-recommended letter for you.
3
Maintain above par grades
Keep in mind the scholarship requires a specific GPA. Work hard to maintain a good grade above the scholarship requirements.
4
Participate in extracurriculars
Along with academic performance, the selection board is looking for involvement in extracurricular activities.
How the ITE Ohio Section Scholarship is Judged
Applicants will be evaluated based on academic performance, educational plans, career goals, and work experience. Evaluations will be made based on a completed application and a recommendation form provided by a faculty member.
Why We Love the ITE Ohio Section Scholarship
The ITE supports diversity
Applicants of all ethnicity and race get to participate in the scholarship.
Support from ITE technical committee
The technical committees and specialty councils provide the opportunity to participate in establishing standards and shaping policies.
Many added benefits
Winners of the scholarship receive various added benefits to go with the scholarship, including support in finding jobs and exclusive access to attend conferences and seminars.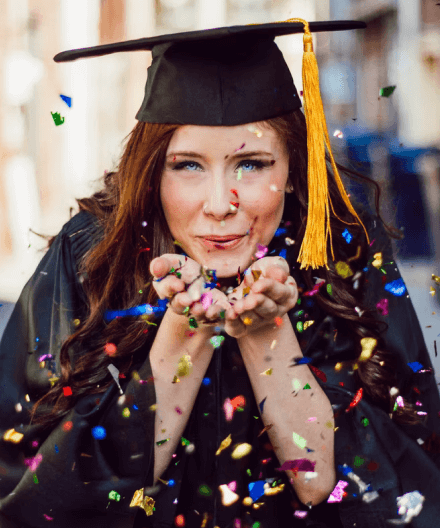 5 Facts Ohio Section of the Institute of Transportation Engineers
ITE is located in 80 countries
The ITE is a worldwide network of almost 15,000 transportation engineers headquartered in Washington D.C.
Established in 1930
Founded in 1930, ITE is a community of transportation professionals who work to improve mobility and safety for all transportation system users.
Ohio established the Traffic Engineering Bureau
The purpose of the Bureau was to develop a system for marking the established state highways.
First city to have traffic engineering organization
Toledo established their engineering organization in 1938 and was the first city in Ohio to have one.
Harry E. Neal – first appointed Traffic Engineer
At the age of 37, Harry E. Neal was the first appointed traffic engineer in the United States.