ISL Midwest Senior Scholarship
4/29/2023
Submission Deadline
Explore Similar Scholarships
Grade Level:
Iowa Student Loan offers the ISL Midwest Senior Scholarship to ten undergraduate students every year. Each winner receives an amount of $1,000, which can be used to cover their educational expenses.
The scholarship is available to legal residents of specific US states, including Nebraska, Illinois, Missouri, Wisconsin, Minnesota, and South Dakota. Students are not required to show proof of financial status to apply for the scholarship.
Interested applicants are not required to maintain a minimum GPA. Students who wish to attend online or part-time colleges can also apply for the scholarship. But the educational institution should consider them as enrolled students during the fall.
Key Information of ISL Midwest Senior Scholarship
Study Details
Country of Study
United States
Scholarship Details
Intended Level of Study
Undergraduate
ISL Midwest Senior Scholarship Timeline
January 2023
Application Opening Date
Applications open on January 10.
April 2023
Submission Deadline
The submission deadline is on April 29.
May 2023
Awards Announcement Date
Winners are announced on May 16.
Scholarship Eligibility
To be eligible to apply, applicants must meet the following criteria.
Eligible Grade: High School Senior
Maximum Age: Any
Required GPA: 3
Geographic Eligibility: Illinois, Minnesota, Missouri, Nebraska, South Dakota, Wisconsin
Gender: Any
Race/Ethnicity: Any
Application Requirements
Here's what you need to submits besides your application.
How to ace the ISL Midwest Senior Scholarship
1
Read scholarship terms and conditions
Read all the terms and conditions of the scholarship on the website. If students fail to follow the rules and regulations, they have a high chance of getting disqualified.
2
Mail a request for official rules
Request a copy of the official rules of the scholarship. Before mailing the request, check the website carefully, as there are specific instructions for requesting the official rules.
3
Talk to previous scholarship winners
Talk to previous winners of the scholarship. It will help you to collect more information about the scholarship.
4
Read the FAQ section carefully
Check out the FAQ section on the scholarship website before applying for it. The FAQs will have answers to some common queries and prevent you from making mistakes that can disqualify your application.
How the ISL Midwest Senior Scholarship is Judged
The scholarship winners are chosen randomly from among all the eligible entries.
Why We Love the ISL Midwest Senior Scholarship
No race or gender discrimination
The race or gender of the scholarship applicants is not considered as Iowa Student Loan aims to prevent discrimination based on these factors.
No need to enroll at a specific school
Students don't need to be enrolled in an Iowa college to enter the scholarship, and the scholarship can be used at any accredited institution in the US.
Community college students are eligible
Unlike most scholarships meant for students in two-year and four-year colleges and universities, the scholarship is open to students enrolled in community colleges.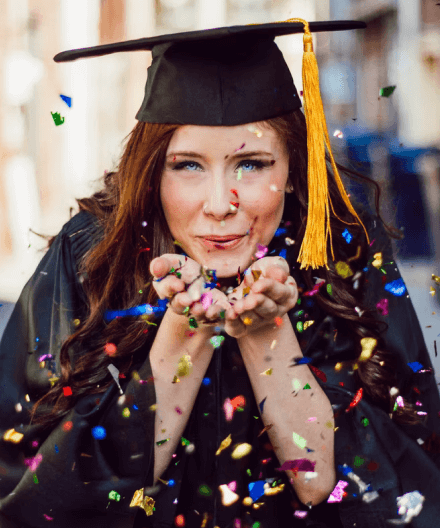 5 Facts About ISL Midwest Senior Scholarship
This scholarship is a revamped one
The ISL Midwest Senior Scholarship is a replacement for the Come 2 Iowa Senior Scholarship and is more mass-friendly than its previous format.
Scholarship should be submitted by November 1
The scholarship is paid to the students, and they should submit it to their educational institution by November 1 to avoid the money from getting forfeited by ISL.
Students who don't attend colleges lose scholarships
If winners don't attend college in the current academic session, the scholarship money is forfeited and given to the next eligible student.
All applicants receive emails
Any student who registers for the scholarship receives tips regarding planning and paying for college and is given other notifications related to the scholarship program.
Applicants can sign up for additional emails
If students want to receive emails beyond the registration period to obtain information about ISL Education Lending, they should sign up for that separately.