American Transmission Co. Scholarship
12/31/2022
Submission Deadline
Explore Similar Scholarships
College Major:
Grade Level:
The Society of Women Engineers offers the American Transmission Co. Scholarship — an annual prize of $1,125 to two undergraduate students who self-identify as women and are enrolled in engineering, engineering technology, or computer science.
Applicants from underrepresented groups, veterans, disabled candidates, and/or candidates demonstrating financial need are given preference for the American Transmission Co. Scholarship. In addition, candidates must be full-time students and study at an Iowa, Illinois, Indiana, Michigan, Minnesota, or Wisconsin institution.
An online application is required. Before the application deadline, candidates must make sure they complete all of the questions on the application website, click to save them, and finish the procedure. Also, don't forget to sign your name and verify the answers you provided as well as the terms and conditions.
Key Information of American Transmission Co. Scholarship
Study Details
Area of Study
Civil Engineering
Electrical Engineering
Engineering
Country of Study
United States
Scholarship Details
Intended Level of Study
Undergraduate
American Transmission Co. Scholarship Timeline
October 2023
Application Opening Date
Applications open on October 1.
February 2023
Submission Deadline
The submission deadline is on February 15.
Scholarship Eligibility
To be eligible to apply, applicants must meet the following criteria.
Eligible Grade: College Sophomore – College Senior
Maximum Age: Any
Required GPA: 3
Geographic Eligibility: Illinois, Indiana, Iowa, Michigan, Minnesota, Wisconsin
Gender: Women
Race/Ethnicity: Any
Application Requirements
Here's what you need to submits besides your application.
Grade transcript
Financial Information
Recommendation letters
How to ace the American Transmission Co. Scholarship
1
Make sure you meet the requirements
In addition to the points already mentioned, the program stipulates prerequisites such as applicants' attendance at a university, four-year college, or two-year college, their U.S. citizenship, and a minimum GPA of 3.0.
2
Finish your school year
You must have completed your freshman year before you can start the application process. The fact that you are not currently enrolled in coursework at that level of education is one of the eligibility requirements.
3
Register on the application site
Both a username and a password must be created. You will enter the online application system with this information. It is crucial that you provide accurate information and supporting documentation since after submitting your profile, you will be automatically logged out so SWE can confirm your email address.
4
Get two referrals
Candidates must submit letters and documentation from two references: one from the faculty and one from a personal source. Think about who are your best options with enough time and ask them to be aware of your process.
How the American Transmission Co. Scholarship is Judged
The scholarship juries will consider adherence to the listed standards, as well as the references provided and the level of dedication demonstrated by the applicants.
Why We Love the American Transmission Co. Scholarship
Female empowerment
The scholarship is offered by SWE, the Society of Women Engineers. This is one method to encourage more women to pursue professional careers and give themselves more power through their education and skills.
It is renewable
Like other scholarships provided by the organization, this one is renewable. Women, who want to keep getting assistance, can reapply every year as long as the requirements are met.
The range of possibilities
With a concentration on specific sections of the nation, this scholarship is advantageous for people who live in the Midwest. But those, who are interested, might go through SWE's vast scholarship program to find one that meets their requirements.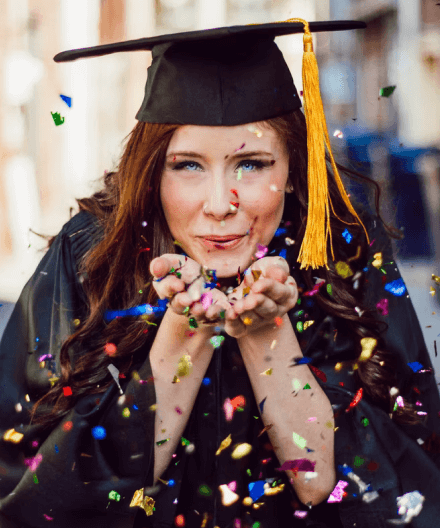 5 Facts About the Society of Women Engineers
Society of Women Engineers achievements
SWE has provided women engineers with a distinctive position and voice within the engineering business for more than 60 years.
The annual increase in support
SWE awarded 290 new and renewable scholarships worth more than $1,220,000 in 2021.
SWE's mission
The organization is driven by a passion for the success of its members and is always changing to meet the opportunities and difficulties represented in today's dynamic engineering and technology specializations.
Diversity principles
Diversity, equity, and inclusion are important components of the Society of Women Engineers' (SWE) goal. SWE envisions a society in which everyone has access to fair opportunities and successful accomplishments.
They offer different prizes
The Society of Women Engineers works to promote and celebrate the achievements of women at all career phases as well as those of SWE members and others who improve the engineering field by making contributions to business, academia, and the community.