Henry David Thoreau Scholarship
$20,000–$25,000
Award Amount
2/1/2023
Submission Deadline
Explore Similar Scholarships
Location:
Grade Level:
The scholarship is a motivation for young leaders to take action in protecting the environment. It is an initiative of the Henry David Thoreau Foundation, which provides opportunities to facilitate, aid, and sustain the work of young environmental leaders. Each year, the Foundation recognizes these individuals to encourage them to pursue environmental studies at the college level and beyond.
The scholarship was established in 1999 and has, since then, provided more than $7 million to support Massachusetts' high school seniors in their environmental work. Apart from being residents of Massachusetts, applicants should demonstrate strong academic standing and a passion for the environment. Additionally, they should plan to enroll in college the year the scholarship is awarded.
Each Henry David Thoreau Scholar is awarded a four-year scholarship of up to $25,000. In addition, the scholars are eligible for an environmental internship stipend. Thoreau Scholars may enroll in any accredited colleges or universities in the United States and take up an environment-related field as a major or minor.
Key Information of Henry David Thoreau Scholarship
Study Details
Area of Study
Environmental Design
Environmental Engineering
Environmental Science
Country of Study
United States
Scholarship Details
Intended Level of Study
Undergraduate
Award Amount
$20,000–$25,000
Henry David Thoreau Scholarship Timeline
October 15, 2022
Application Open Date
The application opens in October every year.
February 1, 2023
Submission Deadline
The deadline for submission of the application and any supplementary materials is in February.
April 30, 2023
Winners Notified
The winning entries will be notified via email by the end of April.
Scholarship Eligibility
To be eligible to apply, applicants must meet the following criteria.
Eligible Grade: High School Senior
Maximum Age: Any
Required GPA: 2.5
Geographic Eligibility: Massachusetts
Gender: Any
Race/Ethnicity: Any
Application Requirements
Here's what you need to submits besides your application.
How to ace the Henry David Thoreau Scholarship
1
Quantify your success
Quantifying your successes can help you to better describe your achievements. To quantify your accomplishments, provide specific numbers and figures associated with the successes of your work. For example, "Planted 200 tree seedlings in XYZ location."
2
Use the CAR guide
CAR stands for Context, Action, Results. In your résumé, make sure to highlight the context of your previous environmental work engagements, your responsibilities, and your impact.
3
Choose a passionate referee
Make sure to select references who know you well, have a good understanding of your strengths, support your mission, can vouch for your character, and are enthusiastic about recommending you for the scholarship.
4
Read the scholarship application resources
The scholarship page contains various resources that you can use to guide your application. These materials, which you should consult, include tips for writing a résumé and how to ask for reference letters.
How the Henry David Thoreau Scholarship is Judged
Your application will be evaluated based on the following criteria: commitment to the environment, strong academic performance, your place of residence during your final year in high school, and a recommendation letter from your referee. Therefore, as an applicant, make sure you read, understand, and follow the instructions and submission requirements to the letter.
Why We Love the Henry David Thoreau Scholarship
Promotes environmental leadership
The program fosters responsibility and leadership among the youth by regularly sharing resources, internships, fellowships, and other scholarship opportunities related to preserving the environment via their Facebook and LinkedIn groups.
Nondiscrimination policy
The scholarship does not discriminate against any individual based on race, sexual orientation, gender, religion, disability, or age.
Dynamic alumni network
Thoreau Scholars have access to a wide network of alumni and other current scholars who study and work around the world. The network offers tremendous opportunities for professional discovery and personal growth.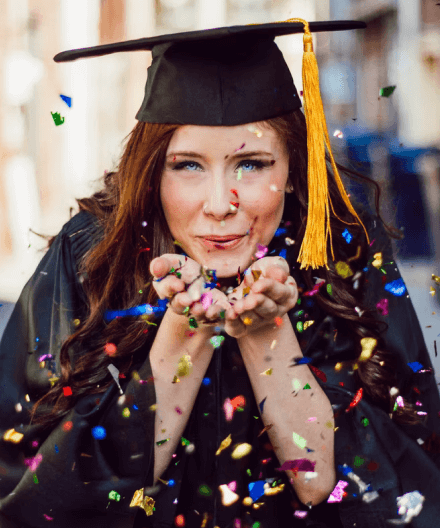 5 Facts About Henry David Thoreau Scholarship
Thoreau Scholar has alumni initiatives
Scholar alumni have built companies and organizations such as Oxbow, with their clients including WildAmerica and the Center for Food Safety, satellite imagery startup CrowdAI, and nonprofit energy organizations such as Equitable Origin.
The policies for the scholarship may change
The Board of Trustees of the Henry David Thoreau Scholarship Fund reserves the right to revise or change any policy related to the program.
Scholars may apply for internship stipend
Henry David Thoreau Scholars may apply to the Selection Committee for an internship stipend if they get an internship in any environmental field.
There are several internship opportunities
Most Thoreau Scholars pursue one or more internships, which helps them understand and address environmental challenges through a variety of lenses, whether economic, historical, or socio-political.
Undergraduate coursework guidelines
Applicants must intend to pursue an interdisciplinary course in Environmental Studies with at least 25% of undergraduate coursework being in an environment-related subject.