Gloria Barron Wilderness Society Scholarship
$12,500–$25,000
Award Amount
4/29/2023
Submission Deadline
Explore Similar Scholarships
Location:
Grade Level:
The Wilderness Society has come up with two priorities after doing the strategic planning. The first priority is preparing the public land to meet the changes that have happened because of climate change. It is done by securing a continental and resilient network of landscapes while avoiding climate change emissions.
The second priority is to transform the conservation policy, which will help everyone enjoy the benefit of public lands. The research process includes mitigating climatic changes, addressing biodiversity protection, and the ecological and social context of the conservation of landscapes.
The award is given to support students researching and preparing a paper on the establishment, management, or protection of the environment. It might address several topics related to climate conservation and change or a specific landscape.
Key Information of Gloria Barron Wilderness Society Scholarship
Study Details
Area of Study
Biological Conservation
Conservation
Environmental Science
Natural Resources
Scholarship Details
Intended Level of Study
Postgraduate
Award Amount
$12,500–$25,000
Gloria Barron Wilderness Society Scholarship Timeline
January 20, 2023
Application Open Date
Applicants can apply for the Gloria Barron Wilderness Society Scholarship as applications are available now.
April 29, 2023
Submission Date
Candidates need to submit the online application form with all the necessary details for the Gloria Barron Wilderness Society Scholarship within this date.
July 2023
Award announcement date
Candidates selected for the scholarship will come to know the result by mid-July.
Scholarship Eligibility
To be eligible to apply, applicants must meet the following criteria.
Eligible Grade: Graduate – Postgraduate
Maximum Age: Any
Required GPA: Any
Geographic Eligibility: Canada, United States
Gender: Any
Race/Ethnicity: Any
Application Requirements
Here's what you need to submits besides your application.
Recommendation letters
Grade transcript
Special Project
How to ace the Gloria Barron Wilderness Society Scholarship
1
Ensure that all documents are PDFs
The site clearly states that all documents submitted as part of the application must be a PDF. So even if you type your cover letter in another program, download or save it as a PDF to submit.
2
Plan your proposal and get feedback
Spend plenty of time working on your proposal. It should be a complete outline of what you plan to do, how long it will take, and what you hope to accomplish with the project. Get feedback from academic mentors or supervisors before submitting.
3
Select your recommenders carefully
You will need two letters of recommendation, one from the professor or advisor of your major. This letter needs to indicate that the academic department supports your research proposal. The letters should speak about you as a person and your work, so ensure that your recommenders are aware of your plans and what your research project is focused on.
4
Ask for feedback on your cover letter
Your cover letter is the place where you can really showcase your personality, hopes, and goals. Ask family and friends for feedback to ensure that your letter is coherent and properly expresses who you are and what you'd like to achieve.
How the Gloria Barron Wilderness Society Scholarship is Judged
The Wilderness Society Scholarship selection committee reviews the applications. Applicants need to display a commitment to protecting the wilderness. Their research proposals need to display this commitment and provide a realistic approach to conservation, biodiversity protection, climate change, and conservation. Applicants are evaluated on how effective and necessary their research proposal is. The letters of recommendation also help the selection committee decide who is genuinely dedicated to this cause.
Why We Love the Gloria Barron Wilderness Society Scholarship
It supports study in worthy area
The scholarship is focused on students in areas of study that are focussed on protecting nature and avoiding future loss of wilderness.
Scholarship includes additional funding
The organization wishes to encourage the publication of work in the academic journal. Hence, it gives additional funding for travel expenses; funds are also given to cover the expenses of publicizing and publishing the work.
Applicants can be from any school
There is no criterion specified about any specific school. This makes this scholarship open for the United States and Canadian residents after graduating from any school.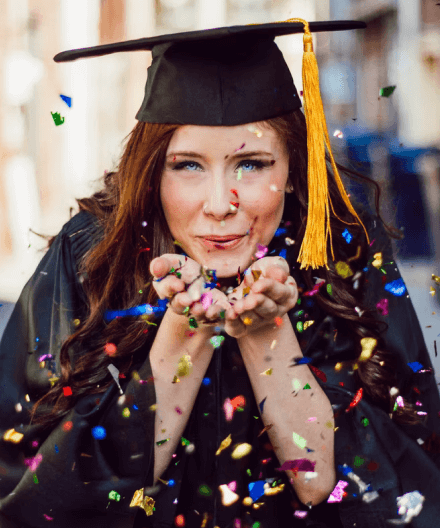 5 Facts ABout the Gloria Barron Wilderness Society Scholarship
It was established in 1987
T. A. Barron established the scholarship in honor of his mother, Gloria.
Gloria was a conservationist
She was passionate about looking after and preserving the wilderness.
The Wilderness Society oversees the scholarship
The Wilderness Society was established in 1935 and is dedicated to protecting wilderness in 44 states.
There is another Gloria Barron scholarship
The Gloria Barron Prize for Young Heroes was established in 2001 by T.A. and honors students 8 to 18 dedicated to helping their communities and the environment.
Scholarship paid in two installments
The scholarship payment is paid in two installments; first, just after the results are declared, and the second is in February after students have submitted a short progress report.