Advancing Young Women in STEM Scholarship
5/30/2023
Submission Deadline
Explore Similar Scholarships
College Major:
Location:
Grade Level:
The AYWiSTEM Scholarship is awarded by the New Mexico Out-of-School Time Network (NMOST), a nonprofit collaboration of private and public organizations and community members. The scholarship was created in a bid to address the gender gap in STEM disciplines and related fields in New Mexico.
NMOST serves to guarantee all young people access to high-quality out-of-school time programs regardless of finances and zip code. The network's leadership council is a diverse group of educators, youth development workers, policymakers, and others who are committed to ensuring positive results from the out-of-school time programs.
The scholarship is awarded to young women, 25 years old or younger, who are studying or intend to study a STEM-related course at a university or college in New Mexico. High school seniors and juniors are eligible to apply. Scholarship recipients will be awarded $500, $750, and $1,000 to cover academic expenses. Previous recipients are ineligible yet applicants can reapply every year.
Key Information of Advancing Young Women in STEM Scholarship
Study Details
Area of Study
Engineering
Mathematics
Science
Technology
Country of Study
United States
Scholarship Details
Intended Level of Study
Undergraduate
Advancing Young Women in STEM Scholarship Timeline
March 2023
Application Opening Date
Applications open on March 8.
May 2023
Submission Deadline
The submission deadline is on May 30.
Scholarship Eligibility
To be eligible to apply, applicants must meet the following criteria.
Eligible Grade: High School Junior – Undergraduate
Maximum Age: 25
Required GPA: 2.5
Geographic Eligibility: New Mexico
Gender: Women
Race/Ethnicity: Any
Application Requirements
Here's what you need to submits besides your application.
Grade transcript
Short Answers
How to ace the Advancing Young Women in STEM Scholarship
1
Submit an official transcript
Get an official transcript from your school that shows your recent grades. Your transcript should have an authorized signature or bear the official school logo.
2
Contact the organization
If you have any questions or are facing any issues regarding your application, reach out to the contact on the scholarship website. Contact them early, so that any problems can be resolved before the deadline.
3
Review your application before submitting
Go over your application before submitting it. Crosscheck your details, and make sure you fill out the correct information. Changes to transcripts and applications after the deadline will not be accepted.
4
Work with a mentor
Work on your application with a mentor who is more familiar with the application process. Consider reaching out to a previous recipient of the scholarship through social media to ask them for tips on applying.
How the Advancing Young Women in STEM Scholarship is Judged
The scholarship is awarded to young women who demonstrate a passion and determination to pursue a career in a STEM-related field.
Why We Love the Advancing Young Women in STEM Scholarship
No references required
Applicants do not need to submit recommendation letters from any references. The only document required for the application is a transcript.
Recipients may receive external funding
Recipients of the scholarship are allowed to apply for additional financial support from other organizations.
Mentorship opportunities
At the organization's annual scholarship awards event, some guest speakers and STEM professionals offer to mentor the scholarship recipients on their journey toward a STEM career.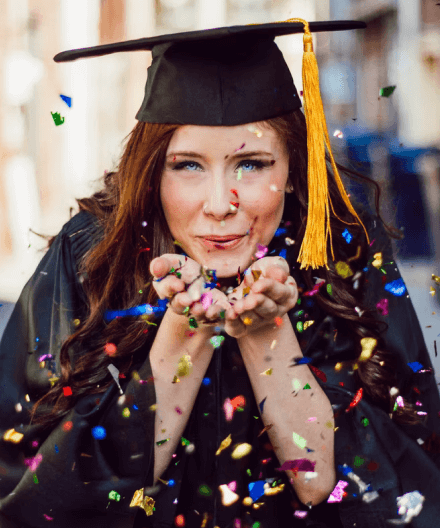 5 Facts About the New Mexico Out-of-School Time Network
Previous awardees are ineligible
Previous applicants may reapply for the scholarship if their applications were not successful in the past, however, recipients of the scholarship can not reapply.
Over $24,000 awarded
Between 2018 - 2021, the organization has awarded more than $24,000 in scholarships to young women studying in New Mexico.
NMOST joined the Million Girls Moonshot program
NMOST is now a part of the Million Girls Moonshot program, created to engage young girls across the United States in STEM learning opportunities over the course of five years.
NMOST manages a food provision initiative
The organization also fights against food insecurity in New Mexico by working to provide over 130,000 children in the state access to healthy meals during the summer and after school.
The scholarship is supported by local sponsors
The organization receives funds for the scholarship from multiple sponsors including local associations such as the New Mexico Oil and Gas Association, Schumann Foundation, and others.