NetJets Scholarship
3/31/2023
Submission Deadline
Explore Similar Scholarships
College Major:
Location:
Grade Level:
NetJets, the sponsor of this scholarship, was established in 1964 and is the world's largest private jet company with 750 jets. The company gives this scholarship to recognize the contribution of aviation and hospitality professionals.
The Columbus Foundation administers and oversees the NetJets Scholarship. It was founded in 1943 by businessman Harrison M. Sayre as a way to uplift and help the Columbus community in Ohio. They award a number of scholarships every year and have several other philanthropic projects.
The scholarship aims to support the costs of education for students in the aviation and hospitality sectors. This scholarship is merit-based and is given to students who are keen and passionate to add value to their professional careers.
Key Information of NetJets Scholarship
Study Details
Country of Study
United States
Scholarship Details
Intended Level of Study
Undergraduate
Postgraduate
NetJets Scholarship Timeline
January 1, 2023
Application Open Date
Applications open around early January each year.
March 31, 2023
Submission Deadline
The last date for submission of applications is the end of March
Scholarship Eligibility
To be eligible to apply, applicants must meet the following criteria.
Eligible Grade: High School Senior
Maximum Age: Any
Required GPA: 3.5
Geographic Eligibility: United States
Gender: Any
Race/Ethnicity: Any
Application Requirements
Here's what you need to submits besides your application.
How to ace the NetJets Scholarship
1
Maintaining your academic credentials
You need to focus and maintain high academic grades to be a winner of this scholarship. If there is still some time left before you apply, try to improve your academic credentials.
2
Ensure your submission is professional
As there are many applicants for this competition you should review your application before final submission. Avoid rejection due to common mistakes like spelling mistakes, grammatical errors, and typographical errors.
3
Highlight your community involvement
Highlight your involvement in school and community. Mention the projects you have been associated with, your role as an individual or in teams, and the implementation results of your suggested ideas. This will prove your leadership qualities.
4
Conduct a check of your criminal record
The scholarship is for applicants who are good citizens and have no criminal record. You can visit the local police station and get a police clearance certificate to prove that you are a law-abiding citizen.
How the NetJets Scholarship is Judged
The scholarship is merit-based and is judged based on cumulative GPA, the applicant's enrollment or acceptance letter from the enlisted institutions, and the honors and awards obtained.
Why We Love the NetJets Scholarship
Provides sufficient funds to cover educational costs
The scholarship fund is substantial and covers a major portion of the tuition fees and associated costs.
Recognizes importance of aviation and hospitality sectors
The aviation and hospitality sectors need very passionate professionals who have a deep care for their customers. This scholarship will motivate the students of aviation and hospitality.
You can add it to your résumé
The scholarship is entirely based on the merit of the candidate and is not need-based. This will help the meritorious students to get recognition and be considered for job opportunities when it is added to their résumé.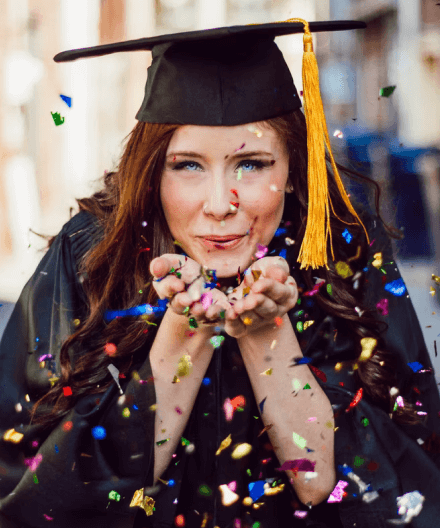 5 Facts About NetJets Scholarship
Enrollment at institutions listed by the organizers
The applicants must be enrolled in any one of the 15 institutions selected by the scholarship organizers to be eligible for this scholarship.
Minimum academic grades required to apply
The applicants must have a minimum 3.5 GPA to be eligible to apply for this scholarship.
Applicants should not have a criminal record
The applicants should have a clear criminal record to apply for this scholarship.
The Columbus Foundation offers more scholarships
The organizer of this scholarship is The Columbus Foundation, which is recognized for its philanthropy, and offers more than 100 scholarships.
Applicants must be full-time students
Applicants to this scholarship must be enrolled as full-time students majoring in aviation or hospitality.