AWWA Abel Wolman Fellowship
12/20/2022
Submission Deadline
Explore Similar Scholarships
College Major:
Location:
Grade Level:
AWWA Abel Wolman Fellowship was established in honor of the late Abel Wolman who led an exceptional career in the water industry. The fellowship is aimed at supporting highly qualified students who wish to continue important research in water supply through doctoral programs.
The $30,000 scholarship fund will go a long way in enabling research breakthroughs. It will go to a student who, through their application, can demonstrate excellence, vision, creativity, and brilliant professional performance that is reminiscent of Abel Wolman's long and productive career.
Students attending universities in the U.S., Canada, and Mexico are eligible to apply. Additionally, candidates should be at most, two years away from fulfilling the requirements of their Ph.D. programs at the time they will receive the award.
Key Information of AWWA Abel Wolman Fellowship
Study Details
Area of Study
Water Works
Country of Study
Canada
Mexico
United States
Scholarship Details
Intended Level of Study
Doctorate
AWWA Abel Wolman Fellowship Timeline
October 2022
Applications Open
Applications usually open in October.
December 20, 2022
Application deadline
All applications must be submitted by December 20.

January 10, 2023
Submission of recommendation letters
All recommendation letters must be received by the scholarship committee by the following January.
Scholarship Eligibility
To be eligible to apply, applicants must meet the following criteria.
Eligible Grade: Doctorate
Maximum Age: Any
Required GPA: Any
Geographic Eligibility: Canada, Mexico, United States
Gender: Any
Race/Ethnicity: Any
Application Requirements
Here's what you need to submits besides your application.
How to ace the AWWA Abel Wolman Fellowship
1
Highlight the relevance of your research
You will be required to provide a summary of your dissertation. Don't just tell them what you are doing. Make sure you explicitly state how important and relevant your work is to water supply and treatment.
2
Don't be afraid to brag
Mention all your academic and career achievements, from seemingly small to big. Embellish all your outstanding qualities and make it clear why you're deserving of this scholarship.
3
Choose your references wisely
The people who write your recommendation letters should know you well enough, so they can speak well to your outstanding qualities and achievements. Also, ensure you reach out to them early enough so they don't miss the email prompts or deadline.
4
Review your application
Go through the application thoroughly from start to finish. Get rid of any mistakes or grammatical blunders you may have made.
How the AWWA Abel Wolman Fellowship is Judged
The selection committee assesses the quality of answers provided in candidate's application forms as well as the recommendation letters provided by references. Each candidate is required to have three recommendation letters submitted, one of which must be from their dissertation advisor. Candidates are assessed based on academic and professional merit, creativity, passion, and commitment to the chosen field.
Why We Love the AWWA Abel Wolman Fellowship
It's renewable
A second year of financial support can be provided if needed by the scholar.
Can apply to other AWWA scholarships
With a single application, candidates can apply to multiple AWWA water research scholarships.
Winner gets publicity
The winner is featured in a press release that talks about the award, the winner, and why they stood out. That's definitely some great and potentially helpful publicity.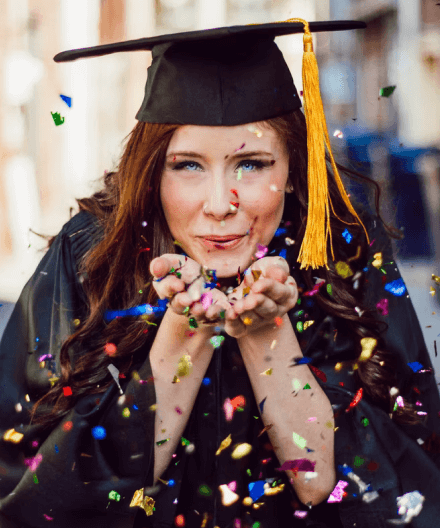 5 Facts About AWWA Abel Wolman Fellowship
Funds are disbursed to the institution
The scholarship funds are sent directly to the scholar's institution.
The fund has grown over the years
The award amount has seen steady increases since the fund was established.
It's not open to international students
Only citizens or permanent residents of the aforementioned North American countries are eligible to apply.
AWWA has tons of scholarships
The American Water Scholarship is just one of more than 17 active scholarship programs offered by the association.
Abel Wolman is a pioneer in the industry
The eponym of the award was an educator and engineer who is regarded as the pioneer of modern sanitary engineering.