Eckenfelder Scholarship
4/1/2023
Submission Deadline
Explore Similar Scholarships
College Major:
Location:
To honor the dedication of Dr. Wesley Eckenfelder, Jr. had for the environmental industry, the Brown and Caldwell Company created a scholarship program for students who are interested in pursuing an environmental profession. The program is open to citizens or permanent residents of the United States who are currently enrolled as full-time students pursuing education and careers within the engineering and environmental industry.
Every year, the Brown and Caldwell Company provides scholarships worth more than $25,000 to five students attending universities across the United States. The award may only be used for college-billed expenses such as tuition. The highly competitive scholarship is evaluated on academic excellence and applicants' drive and personal experiences to pursue a career in the environmental field, engineering, and education.
The Eckenfelder Scholarship allows students to be part of a program spearheaded by the largest engineering and construction firm in the U.S. that is focused on the environmental and water fields. This affords the students not only the opportunity to learn from leading industry experts in the fields at Brown and Caldwell but also get a quality, world-class education with ease, through the scholarship.
Key Information of Eckenfelder Scholarship
Study Details
Area of Study
Chemical Engineering
Electrical Engineering
Environmental Engineering
Environmental Science
Geology
Hydrologic Science
Mechanical Engineering
Country of Study
United States
Scholarship Details
Intended Level of Study
Undergraduate
Postgraduate
Eckenfelder Scholarship Timeline
January 1, 2023
Application Opening Date
Applications usually open at the beginning of the year, check the website to proceed with your application.
April 1, 2023
Submission Deadline
The deadline for applications is at the beginning of April, check the website if there is an extension.
May 2023
Award Announcement
The recipients of the scholarships are announced at the end of May 2022.
Scholarship Eligibility
To be eligible to apply, applicants must meet the following criteria.
Eligible Grade: Postgraduate
Maximum Age: Any
Required GPA: 3
Geographic Eligibility: United States
Gender: Any
Race/Ethnicity: Any
Application Requirements
Here's what you need to submits besides your application.
Essay
Recommendation letters
Grade transcript
How to ace the Eckenfelder Scholarship
1
Create an astounding résumé
Review successful résumés online and create yours from the given guidelines, taking note of the most important parts of a résumé. It is required of candidates to upload their résumés in the application and it carries significant points.
2
Emphasize your passion for environmental studies
In the 250 word essay, it is very important that you carefully write a compelling assertion about your passion for environmental studies. The essay is very important, therefore give it your all.
3
Review your application
Many applications are dismissed for simple and avoidable mistakes such as spelling or grammatical errors. Ask a trusted friend or family member to proofread your application before submitting it.
4
Reach out to former winners
There are many past recipients of the scholarship. Reaching out to them will give you an edge over other applicants and may provide valuable insights to make your application stronger.
How the Eckenfelder Scholarship is Judged
Applicants are evaluated on their work experience, service to the community, passion for environmental studies, and academics. It is required of applicants to have a cumulative GPA of 3.0 or higher on a 4.0 scale (or equivalent on a 5.0 scale).
Why We Love the Eckenfelder Scholarship
Reapplication is allowed if failed previously
As long as an applicant meets every criteria, they are allowed to reapply even if they were not selected in junior year and have proceeded to senior year.
Scholars are part of an alumni network
The recipients of the scholarship will not just get financial assistance to aid their education, but they join a six-year-old network of alumni that meet annually.
The scholarship award usage is not restricted
Scholarship recipients can use the money for any other college-billed expense other than tuition.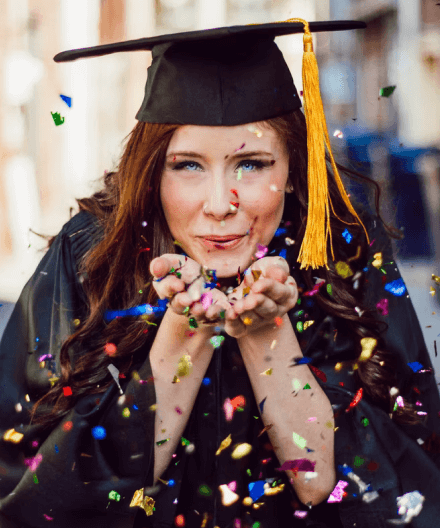 5 Facts About Brown and Caldwell
They have scholarships just for LGBTQIA+ students
The Brown and Caldwell Company values equity in the workplace and offers a $5, 000 LGBTQIA+ scholarship to support students who identify as members of the community and are interested in pursuing a career in the environmental field.
They are promoters of women in leadership
The Brown and Caldwell Company supports other organizations known to champion women in leadership agenda like the Society of Women Engineers and offers a $5,000 scholarship to support female students in pursuing environmental-related careers.
A program for Navajo Nations students
The Brown and Caldwell Company supports students from the Navajo Nations, providing $1,000 for four years of school and a laptop given at the start of their education.
It started strong and is growing yearly
The Brown and Caldwell Company began the scholarship program just six years ago and has had more than 50 scholars under the program since its inception.