El Cafe Del Futuro Scholarship
7/1/2023
Submission Deadline
Explore Similar Scholarships
Location:
Demographic:
Grade Level:
El Cafe Del Futuro Scholarship is an annual need-based award for students of Hispanic heritage in the U.S. The awards are only offered to students enrolled in an undergraduate or graduate program in any of the HACU member institutions across the country. The selection panel will award 25 students with educational funds worth $5,000 each.
Introduced in 1928, Café Bustelo is a top name in the expresso-style Latin coffee in the United States. Along with offering high-quality coffee, Café Bustelo takes part in uplifting the country's Latin community. This award is one of the initiatives, which helps students with a proven need for financial assistance.
The scholarships are offered to all students of Hispanic heritage who are enrolled and have completed one semester in a graduate program at a HACU member institution. The lowest G.P.A. required is 2.0 (on a scale of 4.0), and an essay on the provided subject must be submitted by the applicants.
Key Information of El Cafe Del Futuro Scholarship
Study Details
Country of Study
United States
Specific Schools
HACU Member Institutions
Scholarship Details
Intended Level of Study
Undergraduate
Postgraduate
El Cafe Del Futuro Scholarship Timeline
February 28, 2023
Application Open Date
Applications for the scholarships open in February.
July 1, 2023
Submission Deadline
Interested students must send in their applications by or on July 1.
September 1 –7, 2023
Award Announcement
Before the final selection, 40 applicants will be shortlisted and contacted for further inspection of their eligibility, and the panel will select 25 successful candidates, who will be announced in the first week of September.
Scholarship Eligibility
To be eligible to apply, applicants must meet the following criteria.
Eligible Grade: College Freshman – Graduate
Minimum Age: 18
Required GPA: 2
Geographic Eligibility: United States
Gender: Any
Race/Ethnicity: Hispanic
Application Requirements
Here's what you need to submits besides your application.
How to ace the El Cafe Del Futuro Scholarship
1
Learn resume building essentials
The applicant's resume is one of the main selection criterion. Learn how to make an impactful profile and take feedback from teachers, seniors, and professionals to heart.
2
Show leadership and community service
The focus of the program is to find leaders for the community, who can serve it further. Participate in community service activities, compile certificates of previous participation, and mention those in your profile.
3
Communicate your need
Make sure you prove the need for financial assistance. The program focuses heavily on this aspect.
4
Ace the essay
There is a lot of time for you to learn how to write an impressive essay. In this regard, you can once again get feedback and support from your seniors.
How the El Cafe Del Futuro Scholarship is Judged
The eligibility for the award is limited to students who are 18 and older, have a Hispanic heritage, and are U.S. nationals or legal residents enrolled in a HACU member institution for graduate studies. It should be noted that only the students who are already enrolled and have completed at least one semester of the program can apply. The applicants are assessed based on their resume, essay, leadership capabilities, ability to overcome adversity, and G.P.A. The essay can be submitted in English and Spanish.
Why We Love the El Cafe Del Futuro Scholarship
The language flexibility
The essay can be submitted in English or Spanish, so students can select the language they are most proficient in.
Clear instructions and criteria
The process is free from ambiguities, as the students are given clear instructions about the application process and judging criteria. The website also mentions all the aspects considered and their weightage in the decision-making process.
Serving the community
The scholarship is designed to support students of the Hispanic community who have a proven need for financial assistance. It helps those who deserve it the most.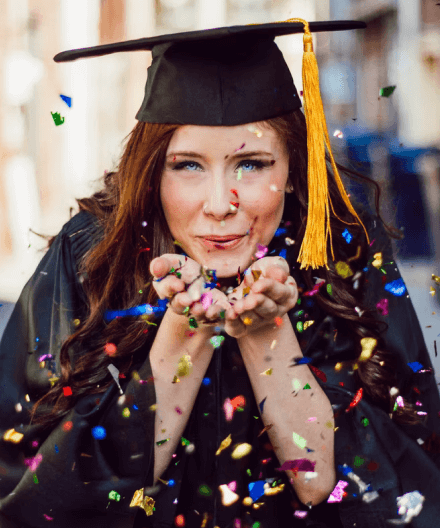 5 Facts
The organization was formed in 1928
Café Bustelo was formed in 1928 by Gregorio Bustelo, who had arrived in New York from Spain that year.
It was initially named Bustelo Coffee Roasters
The first outlet on 5th Avenue was called Bustelo Coffee Roasters — the name Café Bustelo has been used since 1930.
Helping students since 2014
The first scholarship was offered in 2014 and has continued as an annual program since.
110 students have benefitted
Since its inception, the scholarship has been awarded to 110 students across the United States.
$550,000 spent in education
To date, the organization and this scholarship program have awarded funds to the value of $550,000.