NAYA-PSU Scholarship
2/1/2023
Submission Deadline
Explore Similar Scholarships
Location:
Demographic:
Grade Level:
To help eliminate disparities in post-secondary education success rates amongst natives, Portland State University partnered with the Native American Youth and Family Center (NAYA) to create a program that helps improve the outcomes and experiences for Native students.
The Native American Youth and Family Center (NAYA) is a nonprofit organization that works toward the growth and development of the numerous tribes of the Native American Family. They provide culturally-specific programs and services to Native youth and families as well as partnerships geared towards the support of their community.
Winners of this scholarship will be rewarded $10,000 in educational aid. The scholarship must be intended for use at an accredited, non-profit, two- or four-year college or university.
Key Information of NAYA-PSU Scholarship
Study Details
Country of Study
United States
Scholarship Details
Intended Level of Study
Undergraduate
Vocational/Technical School
NAYA-PSU Scholarship Timeline
December 2022
Application Opening Date
Applications open on December 1.
February 1, 2023
Submission Deadline
The submission deadline is on February 1.
Scholarship Eligibility
To be eligible to apply, applicants must meet the following criteria.
Eligible Grade: High School Senior – Undergraduate
Maximum Age: Any
Required GPA: Any
Geographic Eligibility: Oregon
Gender: Any
Race/Ethnicity: Native American
Application Requirements
Here's what you need to submits besides your application.
Essay
Recommendation letters
School Verification
How to ace the NAYA-PSU Scholarship
1
Complete and submit the scholarship application form
A filled scholarship application form is required for all applicants. This is where you'll input basic details about yourself. Please review the form with your instructors and advisors before submitting it.
2
Adhere to the essay prompt
Like most scholarships, you'll be asked to write an essay with a specific prompt. Stick to answering the question asked in the essay prompt and the required number of words.
3
Attach two recommendation letters
You'll need to submit two recommendation letters for this scholarship. A recommendation from your instructor and a trusted member of your tribe/community should suffice for your application.
4
Request an award letter from your institution
Being a need-based scholarship, you'll need an award letter to provide information on the cost of attending your school and any grants, scholarships, work-study opportunities, or loans you are eligible to receive. Submit this requirement during your application.
How the NAYA-PSU Scholarship is Judged
The scholarship committee will be interested in an applicant's financial need, academic and non-academic achievements, and evidence of commitment to the Native American family and community.
Why We Love the NAYA-PSU Scholarship
Scholarships can be re-awarded to winners
Winners of this scholarship can reapply to receive the award in subsequent years so long as they fulfill the criteria laid out by the sponsors.
The scholarship helps increase student retention
As projected, this scholarship can help improve the Native American first-year students' retention rate from 57.7% to 76%. This will also help expose the students to career paths they may not have otherwise discovered without the help of the scholarship.
The program increases student recruitment
The scholarship can help increase the number of Native American students in schools like PSU from 1% to 30%.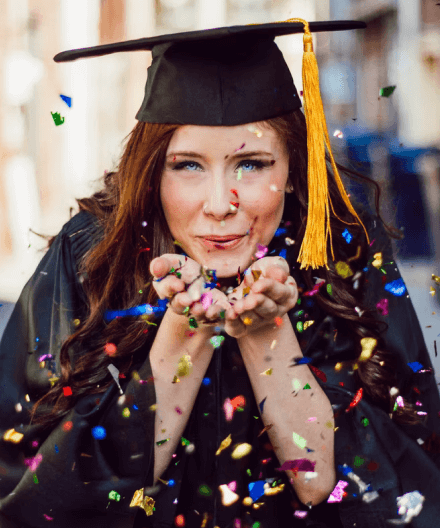 5 Facts About NAYA-PSU Scholarship
Applicants must have participated in community programs
This scholarship is only for Native American students who have participated in NAYA's services. Involvement with the academy or seasonal camp counts as active participation.
The scholarship is non-renewable
The educational aid for the scholarship is not renewed automatically – previous winners will have to reapply for the scholarship annually to be considered for the award.
Two- and four-year programs are acceptable
Applicants enrolled in a two- or four-year program can apply for the scholarship. The only condition is that it must be a degree-awarding program.
Partial submissions will result in non-consideration
Ensure to complete your scholarship application in full. Applicants with incomplete applications will not be considered for the NAYA- PSU Scholarship.
Additional resources for the scholarship
If you have more specific questions about the program, you can ask them during the NAYA Virtual College Nights on Tuesdays and Thursdays from 4- 6 p.m.