Dr. John Halligan Scholarship Fund
3/17/2023
Submission Deadline
Explore Similar Scholarships
College Major:
Location:
Grade Level:
The Dr. John Halligan Scholarship Fund was created in honor of Dr. John Halligan, who earned an MD from the Uniformed Services University of the Health Sciences and the United States Military Academy at West Point in 1985. After finishing his radiation oncology residency at the University of Washington, Dr. Halligan worked as a radiation oncologist for the U.S. Army up until his 2008 retirement as a colonel. Dr. Halligan then relocated to Alaska to take on the position of Medical Director of Radiation Oncology at Providence Alaska Medical Center realizing a lifelong desire.
To further assist in enhancing healthcare in Alaska, the Alaska Community Foundation sponsors the Dr. John Halligan Scholarship, which awards a $2,500 scholarship to a high school senior or graduate pursuing a career in the medical field while studying the health sciences. Before receiving their scholarship, successful applicants must use the online portal to provide ACF with their student ID number and program details.
The scholarship may not be awarded if the funding committee for the program does not receive the above information before the end of June. The scholarship covers the full academic year starting in the fall. It assists with any other educational expenses including tuition.
Key Information of Dr. John Halligan Scholarship Fund
Study Details
Area of Study
Health Science
Country of Study
United States
Specific Schools
University of Alaska
Scholarship Details
Intended Level of Study
Undergraduate
Dr. John Halligan Scholarship Fund Timeline
February 2023
Application Opening Date
Applications open on February 3.
March 17, 2023
Submission Deadline
The submission deadline is on March 17.
June 2023
Awards Announcement Date
The winner is announced by June 30.
Scholarship Eligibility
To be eligible to apply, applicants must meet the following criteria.
Eligible Grade: High School Senior – High School Graduate
Maximum Age: Any
Required GPA: Any
Geographic Eligibility: Alaska
Gender: Any
Race/Ethnicity: Any
Application Requirements
Here's what you need to submits besides your application.
Essay
Recommendation letters
Financial Information
Grade transcript
School Verification
How to ace the Dr. John Halligan Scholarship Fund
1
Use your résumé to impress
To catch the selection committee's attention, start your application with a compelling, customized résumé objective at the top of the page that summarizes your objectives, successes, and hobbies. Additionally, sell yourself by highlighting your unique skills, expertise, and notable academic achievements, such as prior scholarships, competition victories, publications, and dean's list placement.
2
Demonstrate your financial need
Use it to your advantage by presenting a story on why you're the most qualified for the scholarship grant. You can discuss any gaps in a financial aid package, family income, and personal needs (personal needs may also include specific situations, such as personal hardship or financial trouble that adds to the applicant's financial need).
3
Sell yourself in your essay
Try your best to convey who you are in your essay. Prioritize your time and efforts on activities and experiences that highlight your skills, interests, leadership potential, and moral integrity. Make sure your essay includes solid aims, a clear vision, and quality content in addition to responding to the topic and keeping in mind your audience.
4
Prep in advance of the deadline
This will help you manage your time well and finish all of your documents before the deadline. To prevent the last-minute rush that simply makes your application sloppy and prone to errors, make sure your application materials, including the proof of application or acceptance to a post-secondary institution, letters of recommendation, and transcripts, are ready.
How the Dr. John Halligan Scholarship Fund is Judged
The scholarship will be given based on the applicant's complete application, which must include a resume, a personal essay, transcripts, a statement of financial need, two letters of recommendation, and documentation of enrollment or acceptance at a post-secondary institution.
Why We Love the Dr. John Halligan Scholarship Fund
Only Alaska residents are eligible
Any undergraduate student pursuing a career in medicine in Alaska and majoring in the health sciences is eligible for the award, which will help to further enhance the healthcare sector in the region.
No purchase is required
To enter or win the scholarship competition, no purchase is necessary. Your chances of winning do not increase if you make a purchase or otherwise interact with any of the affiliates on the awarding body's website.
Assists in enrolling at a selective university
Universities favor applicants who have achieved success and had their accomplishments acknowledged. A merit scholarship demonstrates your ability as a student and your potential to make a major contribution to the university.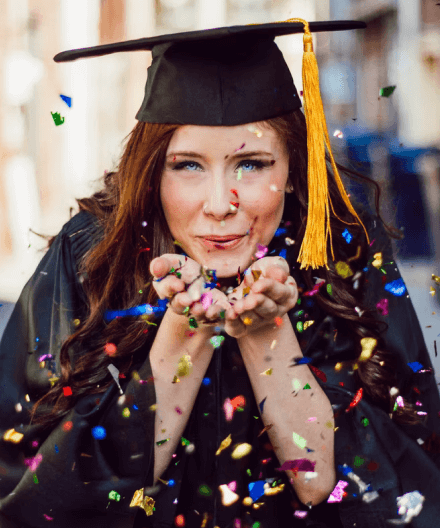 5 Facts About Dr. John Halligan Scholarship Fund
Successful applicants must provide their IDs
Successful applicants must submit their student ID number and program information to ACF before their award can be disbursed.
Applicants must pursue full-time programs
Applicants must be enrolled or plan to enroll in a full-time undergraduate program. Part-time programs are ineligible.
Any University of Alaska campus only
Applicants must pursue their undergraduate program at any University of Alaska campus. Any other institution is ineligible.
ACF awards $7 million plus grants
The foundation gives approximately $7 million to $10 million annually in charity donations to regional nonprofit groups and charities, leaving a long-lasting mark on Alaska.
Grantmaking is managed by the ACF Board
The ACF Board chooses the endowment's payout rate on an annual basis which typically ranges from 4% to 5% and has been around 4.5% over the previous few years.