JJ Klein Scholarship Fund
3/17/2023
Submission Deadline
Explore Similar Scholarships
Location:
Grade Level:
The JJ Klein Scholarship Fund was established by Joyce and Jerry Klein. The fund was set up by Joyce as a means to leave their mark on Alaska. The fund supports Alaskan high school graduates and college freshmen to pursue post-secondary education.
Applicants must be in their senior year at an Alaskan high school, or their first year of post-secondary education. Students must be enrolled full-time at an accredited institute of higher education or vocational school for the upcoming academic year. Applicants must also demonstrate financial need.
Eligible applicants are students with a GPA ranging between 2.0 and 3.2. All applicants must demonstrate the motivation to succeed to be considered. Two successful applicants will receive a one-time award of up to $10,000 to cover the costs of their higher education.
Key Information of JJ Klein Scholarship Fund
Study Details
Country of Study
United States
Scholarship Details
Intended Level of Study
Undergraduate
JJ Klein Scholarship Fund Timeline
February 2023
Application Opening Date
Applications open on February 3.
March 2023
Submission Deadline
The submission deadline is on March 17.
June 2023
Awards Announcement Date
Winners are announced by June 30.
Scholarship Eligibility
To be eligible to apply, applicants must meet the following criteria.
Eligible Grade: High School Senior – College Freshman
Maximum Age: Any
Required GPA: 2
Geographic Eligibility: Alaska
Gender: Any
Race/Ethnicity: Any
Application Requirements
Here's what you need to submits besides your application.
Grade transcript
Financial Information
How to ace the JJ Klein Scholarship Fund
1
Provide examples of when you've been resilient
The scholarship is awarded to students who have demonstrated their motivation to succeed. In your essay, provide examples of when you have overcome challenges in different areas of your life and been successful in your objectives.
2
Submit your application on time
The JJ Klein Scholarship is highly competitive since it is only awarded to two applicants only. Make sure to submit all the required documents by 5 pm Alaska time on the date they are due.
3
Engage in extracurricular activities
To increase your chances of an award, be sure to join clubs and societies, play sports, and participate in volunteer work and community service activities. In your application, describe what you achieved from these activities and the lessons you acquired.
4
Research higher learning institutions and vocational schools
Before making your application, do some research on the possible higher learning institutions or vocational schools you could join. This will give you time to secure an enrollment before making your scholarship application.
How the JJ Klein Scholarship Fund is Judged
The committee will judge applicants based on their prior academic performance as demonstrated by their transcripts. Applicants will also be judged based on their career goals, academic, and other relevant experiences, as demonstrated by their resumes and essay.
Why We Love the JJ Klein Scholarship Fund
Recipients can defer the award
Recipients of the JJ Klein Scholarship can choose to defer their award to a later date, making it flexible depending on the needs of students.
Students are rewarded for resilience
Since the scholarship is awarded to students, who demonstrate their motivation to succeed, successful applicants receive an award for remaining resilient through challenges.
The scholarship is attainable
Applicants with GPAs of between 2.0 and 3.2 are considered, thus making the scholarship attainable to more students.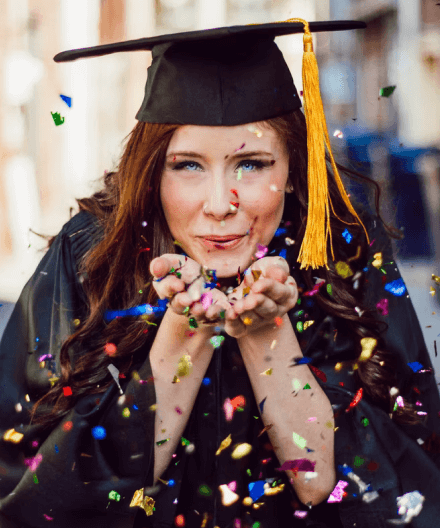 5 Facts about the Alaska Community Foundation
The Foundation is over 20 years old
The Alaska Community Foundation was founded in 1995 to enable those who have done well to give back.
The Foundation manages over 2,000 funds
The Alaska Community Foundation manages more than 2,000 funds, including 11 affiliate and five partner community funds, with assets of over $165 million.
The Foundation runs an extensive grant program
The Alaska Community Foundation provides financial support to qualified nonprofit organizations in support of their missions to build a stronger Alaska for generations to come.
The Foundation manages Pick.Click.Give
Pick.Click.Give is an online tool created by the Alaska State Legislature in 2008 that allows Alaskans to donate a portion or all of their Permanent Fund Dividends to eligible charitable and educational organizations.
The Foundation established the Philanthropy Hub
In 2013, the Alaska Community Foundation created the Philanthropy Hub as a step toward collaborative philanthropy that allows philanthropic-minded organizations to co-locate and share services.