Davis Memorial Foundation
4/22/2023
Submission Deadline
Explore Similar Scholarships
Location:
Grade Level:
The Davis Memorial Foundation Scholarship is a $5,000 grant given by the Western States Roofing Contractors Association to students connected to the roofing sector. To apply, students must complete an application form and send it together with copies of all academic records, and letters of recommendation from at least one non-relative.
For allocation purposes, the following priorities are to be followed while using the scholarship funds, including tuition, book purchases, housing and board, or other educational costs at the school's discretion. The scholarship amount will be delivered to the bursar of the trade school, college, or university where the student will pursue their education for distribution.
The Western Roofing Expo, the annual convention of the Western States Roofing Contractors Association, will serve as the official announcement and presentation of all scholarship awards. To receive their awards, all winners must be present at the Western Roofing Expo. The foundation will pay for one night of lodging at the headquarters hotels, which must be booked through the WSRCA office.
Key Information of Davis Memorial Foundation
Study Details
Country of Study
United States
Scholarship Details
Intended Level of Study
Undergraduate
Postgraduate
Vocational/Technical School
Davis Memorial Foundation Timeline
January 2023
Applications Opening Date
Applications open on January 22.
April 2023
Submission Deadline
The submission deadline is on April 22.
September 2023
Awards Announcement Date
Winners are announced in September.
Scholarship Eligibility
To be eligible to apply, applicants must meet the following criteria.
Eligible Grade: Undergraduate – Graduate
Maximum Age: Any
Required GPA: Any
Geographic Eligibility: Arizona, California, Colorado, Hawaii, Idaho, Montana, Nevada, New Mexico, Oregon, South Dakota, Texas, Alaska, Utah, Washington
Gender: Any
Race/Ethnicity: Any
Application Requirements
Here's what you need to submits besides your application.
Grade transcript
Recommendation letters
Financial Information
How to ace the Davis Memorial Foundation
1
Apply early to a program
Candidates must be admitted by approved colleges, universities, or programs of vocational education into undergraduate or graduate degree programs for the upcoming academic year.
Don't forget to get an acceptance letter in advance.
2
Get a good letter of recommendation
A reference letter from someone, who is not a member of your family, must be presented. The person, who provides information about your abilities, objectives, and connection to the construction industry, could be a mentor, an employer, or a superior. The letter must discuss both your professional and personal commitments.
3
Showcase previous experiences
For scholarship evaluators, it is important that you demonstrate your work or volunteer experience, your extracurricular activities, and your leadership spirit. Present evidence of this.
4
Present the honors you have received
Your academic accomplishments, certifications, honorable mentions, and recognitions will be acknowledged in addition to your expertise working on roofing projects.
How the Davis Memorial Foundation is Judged
Academic achievement, extracurricular activities that show leadership, financial need, references, awards and honors, community involvement, employment or volunteer experience, industry affiliations, unique life experiences, and the intended course of study will all be taken into consideration when choosing the scholarship recipients.
Why We Love the Davis Memorial Foundation
The scholarship is targeted to specific regions
Candidates must be students who live in one of the states that the WSRCA serves. Alaska, Arizona, California, Colorado, Hawaii, Idaho, Montana, Nevada, New Mexico, Oregon, South Dakota, Texas, Utah, Washington, and Wyoming are included in this list.
Preferences for trade school
Students, who desire to enroll in a trade school or pursue a degree from a college or university with ties to the building sector, are given preference by the foundation.
It's based on academic and non-academic accomplishments
Although it is not a condition for the award, the foundation will use the level of financial need as the deciding factor if, in the committee's opinion, all candidates are equally qualified.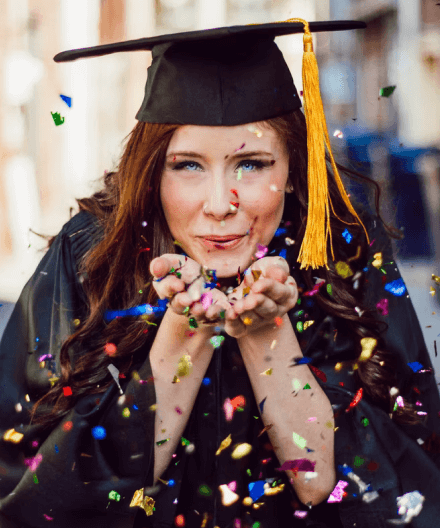 5 Facts About Davis Memorial Foundation Scholarship
Reason behind the scholarship
In honor of Larry and Mary Davis, the Davis Memorial Foundation is pleased to establish this scholarship fund. It was created to recognize their support for industry education.
About Larry Davis
For many years, Davis was a vital member of the roofing business, serving on the boards of a number of associations, including the RCA of California and the Western States Roofing Contractors Association.
Support for education from the foundation
The Davis Memorial Foundation has raised more than $650,000 since 1997 and has given out more than 150 scholarships as a result.
A positive impact for the construction sector
This serves as encouragement for the growth of this industry and as financial support for those already employed there and their families. Professionals in the roofing sector are especially urged to apply, as are their employees, spouses, and kids.
There is no limit
No annual cap on the number of scholarships to be awarded has been set by the foundation or the scholarship's administration.