MGMA Western Section Scholarship
5/1/2023
Submission Deadline
Explore Similar Scholarships
Location:
Grade Level:
Acquiring higher education in the United States involves a lot of funds – you need to pay for tuition, books, accommodation, other fees, and so on. Due to the lack of funds, many students fail to attend or drop out of school. On the other hand, students who attempt to acquire higher education borrow student loans thereby running into debt.
To alleviate these problems, the Medical Group Management Association offers the MGMA Western Section Scholarship annually. The scholarship is offered to an undergraduate or a graduate student in good academic standing to pursue a program relevant to medical practice management such as public health, business administration, or healthcare administration.
An award amount of $2,500 will be given to the winner of the scholarship program. The recipient will use the award to cover tuition costs at any accredited college or university in the United States.
Key Information of MGMA Western Section Scholarship
Study Details
Area of Study
Business Administration
Healthcare Administration
Public Health
Country of Study
United States
Scholarship Details
Intended Level of Study
Undergraduate
Postgraduate
MGMA Western Section Scholarship Timeline
February 2023
Application Opening Date
Applications open on February 1.
May 2023
Submission Deadline
The submission deadline is on May 1.
August 2023
Awards Announcement Date
The winner is announced in August.
Scholarship Eligibility
To be eligible to apply, applicants must meet the following criteria.
Eligible Grade: Undergraduate – Graduate
Maximum Age: Any
Required GPA: Any
Geographic Eligibility: Arizona, California, Colorado, Hawaii, Idaho, Montana, Nevada, New Mexico, Oregon, Alaska, Utah, Washington, Wyoming
Gender: Any
Race/Ethnicity: Any
Application Requirements
Here's what you need to submits besides your application.
Recommendation letters
Essay
Short Answers
How to ace the MGMA Western Section Scholarship
1
Keep your grades up
Although a certain GPA is not required for this program, it is always best to keep your grades up and show academic achievement for a higher chance of winning this scholarship or any other.
2
Conduct in-depth research for your essay
Give your scholarship essay very serious attention by creating a compelling article. Research both online and offline sources so that you can gather valuable information for your essay writing.
3
Consult past and present winners
You will find a list of scholarship recipients from previous years on the scholarship website. Consider reaching out to them for consultation. They may teach you some strategies that you can apply to increase your chance of winning the scholarship.
4
Submit recommendation letters from a professional
Two recommendation letters are required for the scholarship application. Do not ask your friend to give you a reference letter. Ensure that you get your reference letters from professionals who are familiar with your academic and career goals.
How the MGMA Western Section Scholarship is Judged
Applicants must stand out. Evaluation is based on their short answers and recommendation letters and essays conveying their skills, character, and academic and professional achievements.
Why We Love the MGMA Western Section Scholarship
It is available to all ages
The scholarship is available to both young and adult students.
Awards are available to every gender
The MGMA Western Section Scholarship does not target a particular gender as it is offered to male and female students.
Non-racial discrimination
Students from any race or color in the U.S. can apply and win the scholarship.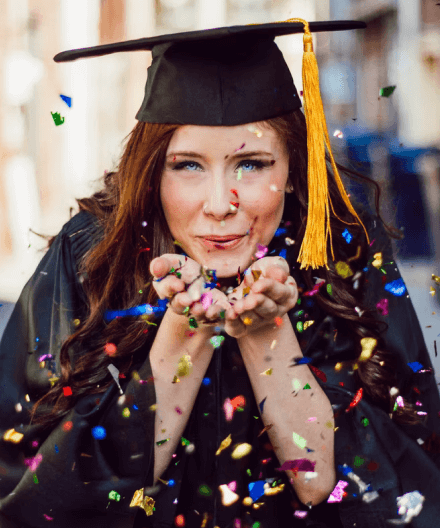 5 Facts About MGMA Western Section Scholarship
No minimum specific GPA is required
Application to the scholarship program does not require any specific minimum GPA.
The award amount is not paid to recipients
MGMA pays the award amount directly to the recipient's college or university and not to the recipient.
No evidence of a financial need
Candidates do not have to show evidence of financial need or provide their financial information including current tax forms or bank statements.
Advancing medical practice in the United States
Members of the MGMA are a growing coalition of leaders who use industry-leading data to develop timely practice solutions for promoting medical practice nationwide.
It's not available for clinically related fields
While the scholarship is available for medical practice management, it does not cover clinically related fields including medicine, physical therapy, or nursing.