Regions Riding Forward Scholarship Contest – College Students
3/31/2023
Submission Deadline
Explore Similar Scholarships
Location:
Grade Level:
The Regions Foundation sponsors the Regions Riding Forward Scholarship Competition to honor the achievements of Black Americans who motivate others to make a difference in their communities. Whether they were local mentors or world-famous icons, their stories are worth telling. The practice of students receiving prestigious scholarships dates back 11 years.
Through the Riding Forward Scholarship Contest, they annually award $3,500 scholarships to 30 freshmen, sophomores, or junior students. The Regions Riding Forward Scholarship Contest applicants are to write about a black American individual whose story is worth sharing and has inspired them. The individual could be a historical figure, a famous person, or a role model.
Fifteen scholarships are awarded for written essay submissions and the remaining 15 for video essay submissions. Video essays must be no longer than 3 minutes long and no larger than 1 GB in size. Only MP4, MPG, MOV, AVI, and WMV file formats are accepted. Essays must be 500 words or less in length.
Key Information of Regions Riding Forward Scholarship Contest – College Students
Study Details
Country of Study
United States
Scholarship Details
Intended Level of Study
Undergraduate
Regions Riding Forward Scholarship Contest – College Students Timeline
February 2023
Application Opening Date
Applications open on February 1.
March 2023
Submission Deadline
The submission deadline is March 31.
July 2023
Awards Announcement Date
Winners are announced on July 31.
Scholarship Eligibility
To be eligible to apply, applicants must meet the following criteria.
Eligible Grade: Undergraduate
Minimum Age: 16
Required GPA: 2
Geographic Eligibility: Alabama, Arkansas, Florida, Georgia, Illinois, Indiana, Iowa, Kentucky, Louisiana, Mississippi, Missouri, North Carolina, South Carolina, Tennessee, Texas
Gender: Any
Race/Ethnicity: Any
Application Requirements
Here's what you need to submits besides your application.
How to ace the Regions Riding Forward Scholarship Contest – College Students
1
Prepare your written or visual essay
Pick a Black American who has inspired you with their inspiring tale. That individual might be a renowned person, a historical figure, a role model, or someone you know. Just make sure the person encourages and inspires you. Be sure to thoroughly read the "How to Enter" guidelines and the "Contest Judging" standards in sections 4 and 5 of the Official Rules for guidance.
2
Choose an individual who inspires you
This scholarship requires you to write about a heroic figure. When doing so, make sure to select someone who inspires and motivates you by demonstrating their impact on your life.
3
Review your application
Make sure you review your application before submitting it. Double-check your information and the spelling of your written essay. It is always advisable to get a second or third eye review to eliminate any unforeseen mistakes.
4
Submit your entry through the appropriate channel
The application requires video essays to be uploaded. You are not allowed to submit your video essay on DVD. Mail-in video essays will not be reviewed and returned.
How the Regions Riding Forward Scholarship Contest – College Students is Judged
Applications are evaluated based on the submission quality that addresses how a Black American individual has been an inspiration in your life, and that discusses the contributions of that Black American individual. If your entry is chosen, you will need to respond to ISTS with the necessary information.
Why We Love the Regions Riding Forward Scholarship Contest – College Students
It honors Black American individuals
The scholarship recognizes Black Americans by requiring applicants to write about them.
No academic achievement required
To apply, it's not required for applicants to submit a ton of information. This gives everyone a chance to participate by only presenting the winning essay by choosing which one is best for you as both entries are equally represented.
The scholarship grant is equally divided
Written essays are eligible for 15 scholarships, while video essays are also eligible for 15 awards. Each applicant is allowed to apply using his or her best skills, whether it be a written or video essay. Additionally, one award is offered for each eligible state.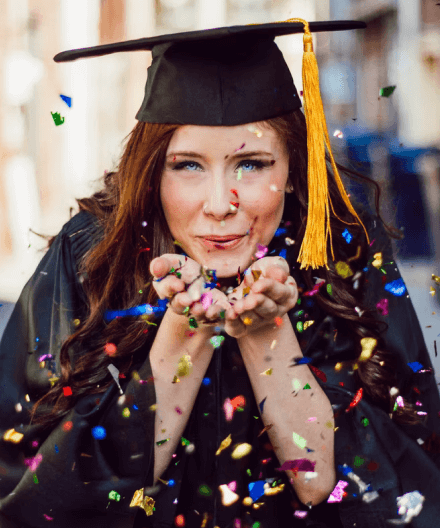 5 Facts About Regions Riding Forward Scholarship Contest
Money is sent directly to the school
The scholarship money is sent directly to the recipient's accredited college.
Over $1 million scholarships have been awarded
Over a million dollars worth of scholarships for high school and college students have been given out by the Regions Foundation.
The scholarship program has an age limit
College students must be at least 16 years old and high school seniors must be at least 13 years old.
No purchase is required
It's not necessary to make a purchase or establish a banking relationship, and doing so won't improve your chances of winning.
Only U.S. residents are eligible
The scholarship applicants must attend a public, private, or home school in one of the eligible states and be legal U.S. residents of one of the eligible states to be eligible.