Dan M. Reichard, Jr. Scholarship
$6,000–$10,000
Award Amount
6/20/2023
Submission Deadline
Explore Similar Scholarships
College Major:
Location:
Grade Level:
Since its inception in 1988, the American Public Transportation Foundation (APTF) has worked to encourage and support the educational endeavors of the industry's future leaders. They accomplished this by awarding over $1.5 million in scholarships to more than 350 scholars and public transportation professionals. This spotlight shines on award-winning scholars and professionals.
The APTF Dan M. Reichard, Jr. Scholarship awards scholarships ranging from $6,000 to $10,000 to college students or transit professionals, who are interested in pursuing or advancing a career in the public transportation industry, furthering the mission to increase and retain the number of individuals choosing the transit field as a career. Awards cover the entire academic year and help with tuition and other educational expenses.
The APTF intends to give all qualified individuals equal opportunity and consideration. For a variety of scholars, the Dan M. Reichard, Jr. Scholarship addresses a wide range of transportation-related studies and fields. APTF extends a helping hand to those who see a bright future in transportation, whether they are established transportation professionals pursuing a degree or upper-class undergraduate students.
Key Information of Dan M. Reichard, Jr. Scholarship
Study Details
Area of Study
Business Administration
Transit
Country of Study
United States
Scholarship Details
Intended Level of Study
Undergraduate
Postgraduate
Doctorate
Award Amount
$6,000–$10,000
Dan M. Reichard, Jr. Scholarship Timeline
April 2023
Application Opening Date
Applications are open on April 1.
June 2023
Submission Deadline
The submission deadline is on June 20.
August 2023
Awards Announcement Date
Winners are announced in August.
Scholarship Eligibility
To be eligible to apply, applicants must meet the following criteria.
Eligible Grade: College Sophomore
Maximum Age: Any
Required GPA: 2.0
Geographic Eligibility: United States
Gender: Any
Race/Ethnicity: Any
Application Requirements
Here's what you need to submits besides your application.
Essay
Recommendation letters
Financial Information
Grade transcript
How to ace the Dan M. Reichard, Jr. Scholarship
1
Demonstrate involvement in the school community
In your application, make sure to include experiences that demonstrate your involvement in the school community. You should also discuss any leadership positions you've held.
2
Show an interest in public transportation
Demonstrate a strong interest in working in public transportation. Address your public transportation commitment, demonstrated interest, and career goals.
3
Contact the former winners
You can reach out to one of the former scholarship winners. They may be able to tell you what they did differently to win the scholarship.
4
Review your application before you submit
You should review your application before submitting it. This will allow you to avoid making any mistakes.
How the Dan M. Reichard, Jr. Scholarship is Judged
Scholarship recipients will be selected by the APTF Board of Directors. The selection criteria include demonstrated interest in a career in public transportation, academic achievement, essay content, and quality, need for financial assistance, and participation in extracurricular citizenship and leadership activities. There will be no discrimination based on disability, race, color, religion, gender, or ethnic origin.
Why We Love the Dan M. Reichard, Jr. Scholarship
Career advancement
APTF's top priority is to attract, develop, and retain talent, skills, and leadership abilities at all levels of the national workforce. They provide unique opportunities for members to gain the most current and important information through conferences, committee involvement, and partnerships.
Scholar's leadership program
By nurturing the public transportation workforce, the foundation provides not only monetary awards but also intellectual opportunities.
Mentorship program for scholars
Dan M. Reichard, Jr. Scholarship matches scholarship recipients with leaders who can guide them in their careers. It also improves their access to the APTA and APTF networks, as well as, facilitates connections and opportunities within the transit community.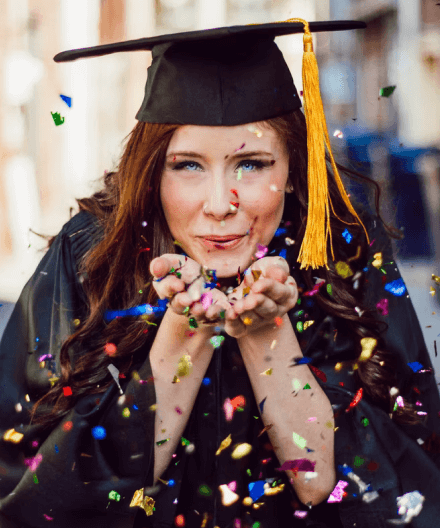 5 Facts About The Dan M. Reichard, Jr. Scholarship
Minimum GPA of 2.0
Applicants must have and maintain a 2.0 GPA in courses related to the industry or required for a degree program.
Scholars' numbers increase every year
Every year, the APTF increases the number of scholars who receive awards, increasing the number of scholars looking for experienced and engaged mentors.
APTA sponsor signature
All applicants must be sponsored by an American Public Transportation Association member organization (APTA).
Financial need statement
The scholarship applicants must submit a statement of financial need that includes family income and personal needs.
Academic verification
Applicants must present a school transcript demonstrating good academic standing.