Dr. George M. Smerk Scholarship
$6,000–$10,000
Award Amount
6/20/2023
Submission Deadline
Explore Similar Scholarships
College Major:
Location:
Grade Level:
The American Public Transportation Foundation (APTF) offers scholarships worth between $6,000 and $10,000 every year. This is to further their aim of growing and retaining the number of people selecting the transit industry as a career. The foundation offers scholarships that cover a wide range of transportation-related subjects and fields for a variety of students.
In this regard, the foundation annually awards the Dr. George M. Smerk Scholarship, which is worth between $6,000 and $10,000. College students or transit professionals in the United States, who want to pursue or advance in a career in the public transportation sector, are eligible for the award.
Moreover, the scholarship awards help with tuition or other educational expenditures throughout the academic year, starting with the autumn semester. Additionally, it is the goal of the program to give all qualified individuals and candidates equal opportunity and consideration.
Key Information of Dr. George M. Smerk Scholarship
Study Details
Area of Study
Public Transit Management
Country of Study
United States
Scholarship Details
Intended Level of Study
Undergraduate
Postgraduate
Doctorate
Award Amount
$6,000–$10,000
Dr. George M. Smerk Scholarship Timeline
April 2023
Application Opening Date
Applications open on April 1.
June 2023
Submission Deadline
The submission deadline is on June 20.
August 2023
Awards Announcement Date
Winners are announced in August.
Scholarship Eligibility
To be eligible to apply, applicants must meet the following criteria.
Eligible Grade: Undergraduate – Postgraduate
Maximum Age: Any
Required GPA: 2.0
Geographic Eligibility: United States
Gender: Any
Race/Ethnicity: Any
Application Requirements
Here's what you need to submits besides your application.
Essay
Recommendation letters
Financial Information
Grade transcript
How to ace the Dr. George M. Smerk Scholarship
1
Emphasize your involvement in extracurricular activities
Be certain to choose the experiences for your application that best demonstrate your work in citizenship and leadership. The experiences ought to demonstrate your enthusiasm for working in the public transportation sector.
2
Sell yourself in your essay
Your scholarship application should inform, but your scholarship essay should persuade. Respond to the question, be aware of your audience, and make sure your essay has strong goals and a clear vision, as well as quality content.
3
Review your essay and application documents
This will help you see any flaws or missing information in the application. Examine it yourself, or better yet, ask a friend, instructor, or mentor who you can trust to examine it before you submit it.
4
Demonstrate your financial need
Given its part of the scholarship requirements, it's best to use it to your advantage by telling your story. You can describe any deficits in a financial aid package, family income, and personal need (personal need may also include particular circumstances, such as personal hardship or financial difficulty that contributes to the applicant's financial need).
How the Dr. George M. Smerk Scholarship is Judged
The selection committee, which consists of the APTF Board of Directors, makes its judgment based on the applicant's submitted essay and academic achievements. Applicants are expected to demonstrate financial need and interest in the public transportation industry as a career, need for financial assistance, and involvement in extracurricular citizenship and leadership activities.
Why We Love the Dr. George M. Smerk Scholarship
The selection procedure is fair and just
The program's selection process is made without regard to disability, race, color, religion, sex, or ethnic origin. It is the intent of the program to provide equal opportunity and consideration to all qualified individuals.
Established transportation professional can apply
The program is generous enough, not only is the scholarship available for college students but also for established transportation professionals pursuing a degree or an upper-class undergraduate student. The APTF offers assistance to people who believe that transportation has a promising future.
Scholarship recipients have access to mentorship
The foundation organizes periodic get-togethers and invites scholars to Atlanta for Leadership Summits every five years to provide not only financial awards but also intellectual chances.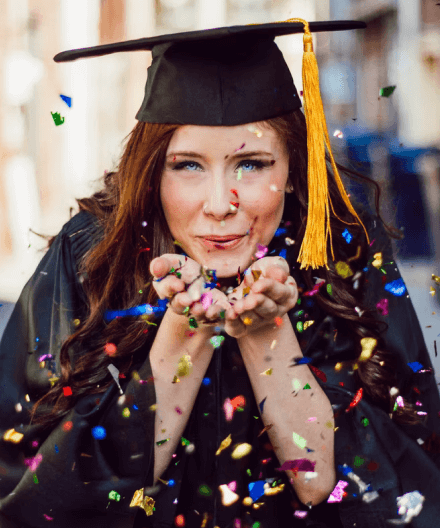 5 Facts about the Dr. George M. Smerk Scholarship
The APTF is a non-profit organization
The APTF is registered as a non-profit organization in the District of Columbia. This means that any money made within the organization is for the benefit of its social programs.
APTF has awarded over $1,500,000 in scholarships
More than 350 meritorious students have received scholarships totaling more than $1,500,000 from the APTF Board of Directors.
Other opportunities offered at APTF
There are many other programs offered that you can apply to join besides the scholarship program. There are other funding opportunities at the APTF.
APTF scholarships address wide range of fields
The foundations' scholarships cover a broad range of subjects and fields relating to transportation for a variety of academics. The APTF offers assistance to those who anticipate a promising future in transportation, regardless of whether they are upper-class undergraduate students or seasoned transportation professionals pursuing a degree.
The foundation was founded in 1988
The foundation started in 1988 and has pledged to act as a beacon for developing transit's future leaders.