Annabel Lambeth Jones Brevard College Merit Scholarship Fund
$11,000–$13,000
Award Amount
4/18/2023
Submission Deadline
Explore Similar Scholarships
Location:
Grade Level:
Foundation For The Carolinas (FFTC) is one of the largest community foundations in the United States that administers scholarship funds. One of the scholarships that the FFTC manages at Brevard College is the Annabel Lambeth Jones Brevard College Merit Scholarship Fund.
Every year, the foundation provides a scholarship to a high school graduate who is an incoming freshman enrolled full-time at Brevard College. The award will enable the recipient to pursue an undergraduate degree in science, engineering, accounting, business, arts, architecture, finance, law, journalism, nursing, teaching, physical therapy, foreign language, and religious studies.
The amount of the scholarship award ranges from $11,000 to $13,000. It will cover tuition, room and board, and other fees at Brevard College.
Key Information of Annabel Lambeth Jones Brevard College Merit Scholarship Fund
Study Details
Area of Study
Accounting
Architecture
Arts
Business Administration
Chemical Engineering
Chemistry
Communications
Computer Science
dental
Education
Engineering
Finance
Foreign Language
Industrial Engineering
Journalism
Law
Mechanical Engineering
Medical Science
Nursing
Physical Therapy
Physics
Religious Studies
Visual Arts
Country of Study
United States
Specific Schools
Brevard College
Scholarship Details
Intended Level of Study
Undergraduate
Award Amount
$11,000–$13,000
Annabel Lambeth Jones Brevard College Merit Scholarship Fund Timeline
March 2023
Application Opening Date
Applications open on March 1.
April 2023
Submission Deadline
The submission deadline is on April 18.
August 2023
Awards Announcement
Winners are announced in August.
Scholarship Eligibility
To be eligible to apply, applicants must meet the following criteria.
Eligible Grade: High School Senior – College Freshman
Maximum Age: Any
Required GPA: Any
Geographic Eligibility: North Carolina, South Carolina
Gender: Any
Race/Ethnicity: Any
Application Requirements
Here's what you need to submits besides your application.
Grade transcript
Present Work Experiences
How to ace the Annabel Lambeth Jones Brevard College Merit Scholarship Fund
1
Demonstrate leadership abilities
Having the ability to lead other students shows that you can impact decisions and create a good influence. To lead is to serve. Offering your time to serve others shows that you have a sense of belonging. Therefore, make sure that you have held leadership positions in your high school and community.
2
Show evidence of good morals
Exhibiting good moral character is a prerequisite for good leadership. While some people in leadership positions lead badly, it is only good morals that breed good leadership. Your good morals will show whenever you are leading others. So, have good moral character as the scholarship scheme seeks individuals with good morals.
3
Consider reaching out to previous recipients
You should consider reaching out to past or present beneficiaries of the scholarship. Keep in mind that they applied some strategies that helped them to win the scholarship. So, consult them to learn these tips and apply them.
4
Review your application before submission
The application for the scholarship requires only completing the online application form. After filling out the online form, carefully cross-check the details you have provided. If you discover any mistakes, correct them before submitting your application.
How the Annabel Lambeth Jones Brevard College Merit Scholarship Fund is Judged
Applicants must be U.S. citizens or legal permanent residents in North or South Carolina. They must also be incoming college freshmen who are enrolled full-time at Brevard College, NC.
Why We Love the Annabel Lambeth Jones Brevard College Merit Scholarship Fund
It is motivational
This award encourages high school graduates to pursue their higher education without the financial burden that comes along.
No specific GPA is required for the application
Candidates can apply for the scholarship using any high school grade as no specific GPA is required.
Non-discrimination policy
FFTC does not discriminate on the basis of race, gender, religion, or ethnic origin in the administration of the scholarship award.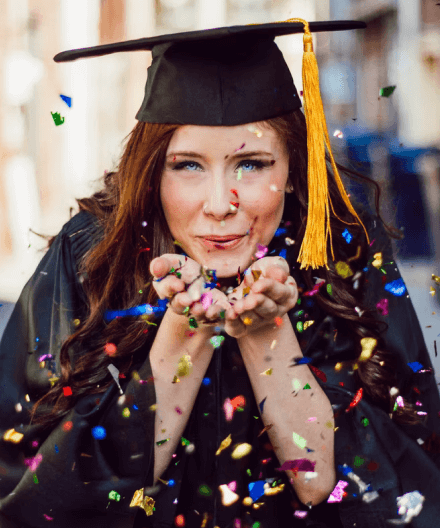 5 Facts About Annabel Lambeth Jones Brevard College Merit Scholarship
The scholarship is renewable
The Annabel Lambeth Jones Scholarship is renewable in the sophomore year provided the recipient maintains an average GPA of 3.0 or better.
Proof of financial need is not necessary
Applicants do not have to bother providing their financial information during the scholarship application.
No application requirements
Unlike other scholarship programs, you will not be required to write an essay or attach any supporting document to your application for the Annabel Lambeth Jones Scholarship.
Recipients are expected to tutor
Annabel Lambeth Jones Scholars are expected to offer tutoring in an academic field of study for five hours per week.
Award is halved and distributed each semester
The amount of the scholarship is disbursed once on a 50% basis per semester by crediting the student's account in the Business Office of the college.