Conservation Officers of Pennsylvania Scholarship Fund
3/31/2023
Submission Deadline
Explore Similar Scholarships
College Major:
Location:
Grade Level:
The Pittsburgh Foundation established the Conservation Officers of Pennsylvania Scholarship Fund. The Pittsburgh Foundation was established in 1845 with the goal of improving the quality of life for all residents of the region through donations, scholarships, and other charitable events.
Every year, the foundation awards $1,000 to a deserving applicant pursuing or planning to pursue a two- or four-year degree program in wildlife conservation. The scholarship is valid for one academic year.
The scholarship seeks to support those committed to preserving the missions, values, and goals of wildlife conservation. Applicants must have a minimum GPA of 3.0 and obtain a PA CID number. Preference is given to students associated with Conservation Officers of Pennsylvania (COPA), the PA Game Commission, or the PA Fish and Boat Commission.
Key Information of Conservation Officers of Pennsylvania Scholarship Fund
Study Details
Area of Study
Conservation
Country of Study
United States
Scholarship Details
Intended Level of Study
Undergraduate
Conservation Officers of Pennsylvania Scholarship Fund Timeline
January 2023
Applications Opening Date
Applications open on January 1.
March 2023
Submission Deadline
The submission deadline is March 31.
Scholarship Eligibility
To be eligible to apply, applicants must meet the following criteria.
Eligible Grade: High School Senior – Undergraduate
Maximum Age: Any
Required GPA: 3
Geographic Eligibility: Pennsylvania
Gender: Any
Race/Ethnicity: Any
Application Requirements
Here's what you need to submits besides your application.
Grade transcript
Recommendation letters
Essay
Financial Information
How to ace the Conservation Officers of Pennsylvania Scholarship Fund
1
Adhere strictly to the instructions
Pay close attention to the prompt and other instructions. If you don't adhere to the word
count restrictions or other formatting specifications, even if your essay is excellent, your application may still be rejected.
2
Be authentic
The essay is frequently the most crucial component of your application because it conveys
your personality and commitment to your objectives to the scholarship committee. Make sure your scholarship essay is as real as it possibly can be.
3
Inform your referees early
Ensure your referees type and process your reference letter in the required format early enough so that you can submit it before the deadline. You don't want to be scrambling around at the last minute trying to upload your documents.
4
Review your application
Before submitting your application, go over it several times or have a friend go over it with you to ensure everything is in order. Having another person review your application can assist in identifying omissions, errors, or mistakes.
How the Conservation Officers of Pennsylvania Scholarship Fund is Judged
Your application will be evaluated based on the data you submit, as well as your grade transcript, letters of recommendation, essay, and other necessary documents. The awarding body is looking for a candidate who has a special passion for wildlife conservation that is demonstrated in a self-reflective essay, in addition to meeting the minimum requirements of having a 3.0 GPA, a strong reference letter, other documents, and a show of financial need.
Why We Love the Conservation Officers of Pennsylvania Scholarship Fund
Past beneficiaries are eligible
Past beneficiaries who are still undergraduate students are encouraged to re-apply.
No age restriction
The application process is open to students of all ages without exception.
No discrimination
There is no disparity nor prejudice for any race or ethnicity. The scholarship is open
to students of all races and inclusive of minority groups.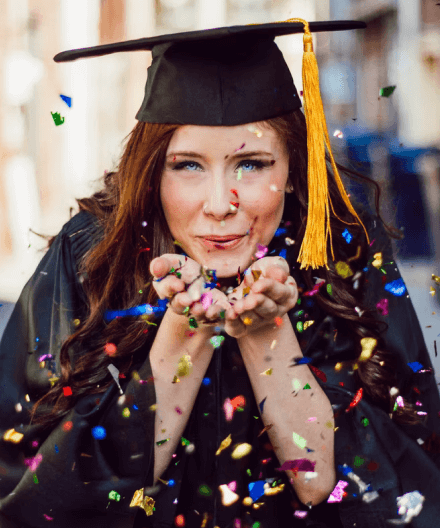 5 Facts About Conservation Officers of Pennsylvania Scholarship Fund
Candidates must be residents of Pennsylvania
You must be residing in Pennsylvania as an applicant because the geographic eligibility
is restricted to Pennsylvania.
Minimum GPA is required
You must possess a minimum GPA of 3.0 or more for your application to be considered.
Applicants must show financial need
The application process requires you to show financial needs.
No specific school required
Even though the location of study is restricted, there is no limitation to the school.
Application process is online
The application process is online. Your required documents and essay are to be submitted and completed online.