Fran Ward Women in Arboriculture Scholarship Program
3/15/2023
Submission Deadline
Explore Similar Scholarships
College Major:
Location:
Grade Level:
The Tree Research and Education Endowment Fund (TREE Fund) was created in 2002, after the merging of two pre-existing institutions: the International Society of Arboriculture Research Trust and the National Arborist Foundation. It was made to help fund programs based on arboricultural and urban forestry research and dissemination of knowledge.
They have already awarded over $5.1 million to those programs, and won't stop there. They believe that, by offering these grants, they ensure that healthy trees will remain a part of our society as a whole.
Other than helping programs in the area, they also offer scholarships to students who are getting a degree in arboriculture, urban forestry, or related fields. The Fran Ward Women in Arboriculture Scholarship Program awards women $5,000 to further their education in arboriculture and urban forestry at an accredited college or university. Preference will be given to those from Pennsylvania or Delaware, however, all are welcome to apply.
Key Information of Fran Ward Women in Arboriculture Scholarship Program
Study Details
Country of Study
United States
Scholarship Details
Intended Level of Study
Undergraduate
Fran Ward Women in Arboriculture Scholarship Program Timeline
January 2023
Applications Opening Date
Applications open on January 15.
March 2023
Submission Deadline
The submission deadline is on March 15.
May 2023
Awards Announcement Date
The winner is announced in May.
Scholarship Eligibility
To be eligible to apply, applicants must meet the following criteria.
Eligible Grade: Undergraduate
Maximum Age: Any
Required GPA: 2.5
Geographic Eligibility: Delaware, Pennsylvania
Gender: Women
Race/Ethnicity: Any
Application Requirements
Here's what you need to submits besides your application.
Grade transcript
Essay
Recommendation letters
School Verification
How to ace the Fran Ward Women in Arboriculture Scholarship Program
1
Stick to the word limit
Going over the word limit in any part of the application will result in disqualification.
2
Have good letters of recommendation
You will need two letters, one being from an academic advisor. SO chooses those who know you best.
3
Revise your essay
Make sure your grammar is correct and that you don't exceed the word limit.
4
Keep your grades up
You'll need a GPA of, at least, 2.5 to be eligible.
How the Fran Ward Women in Arboriculture Scholarship Program is Judged
The components of your application will be evaluated individually to make up your overall score. The part that counts the most is the essay, followed by the GPA and advisor letter of recommendation.
Why We Love the Fran Ward Women in Arboriculture Scholarship Program
You can reapply every year
The scholarship is not renewable, but you can apply again the following year.
Paid in two increments
One payment will be made in the spring and another in the fall.
Made for women
Only women can apply for this scholarship, which raises the number of opportunities given to women.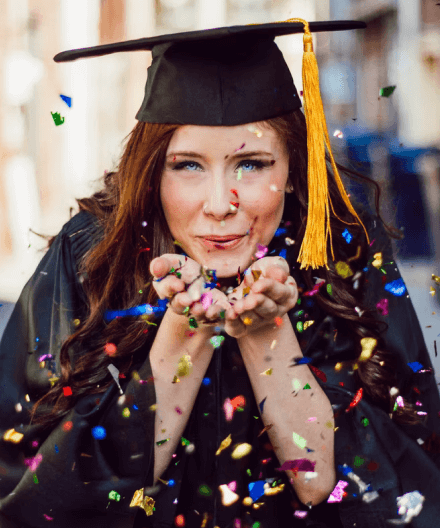 5 Facts About Fran Ward Women in Arboriculture Scholarship Program
Used for tuition only
This scholarship prize cannot be used for things other than tuition fees.
Ineligibility to apply
Trustees of the TREE Fund or members of a trustee's family are not eligible to apply for scholarships.
Payment of the second increment
The payment of the second increment of the scholarship is made after confirmation of enrollment and GPA maintenance.
Paid directly to the school
The prize will be given to the school directly.
Undergraduate level
This scholarship is for undergraduates pursuing a major, minor, option, or program in arboriculture or related fields.