Foundation Education Award Scholarship
9/30/2022
Submission Deadline
Explore Similar Scholarships
The Foundation Education Award Scholarship is offered by The Foundation of the Pennsylvania Medical Society every year. The grant consists of a $5,500 fund given to one African American/Black, Hispanic/Latino, Native American, or Southeast Asian student. In addition, applicants must be U.S. citizens.
The applicant may earn up to two scholarship awards and must be enrolled full-time in an accredited Pennsylvania medical school. To be eligible, a potential participant must register as a user on the program platform and fill out an entirely online form.
The committee's choice will be announced to applicants in December each year. Students can get in touch with Deborah K. Monko, director of the Student Financial Services, for further information on loans or scholarships.
Key Information of Foundation Education Award Scholarship
Study Details
Area of Study
Medical Science
Country of Study
United States
Scholarship Details
Intended Level of Study
Undergraduate
Foundation Education Award Scholarship Timeline
July 2022
Applications Opening Date
Applications open on July 1.
September 2022
Submission Deadline
The submission deadline is on September 30.
December 2022
Awards Announcement Date
The winner is announced in December.
Scholarship Eligibility
To be eligible to apply, applicants must meet the following criteria.
Eligible Grade: Undergraduate
Maximum Age: Any
Required GPA: Any
Geographic Eligibility: Pennsylvania
Gender: Any
Race/Ethnicity: Hispanic, Native American, Native Hawaiian, Alaskan Native, Asian American, Black
Application Requirements
Here's what you need to submits besides your application.
Recommendation letters
School Verification
Essay
How to ace the Foundation Education Award Scholarship
1
Obtain powerful recommendation letters
Students need to present two letters of recommendation, not from family members, attesting to the applicant's moral character, ability to get along with others, and potential to become a doctor in the future. Please be aware that one reference letter must be from a doctor or faculty member at a medical school.
2
Request document from your institution
Additionally, on school letterhead, you must obtain a letter from your medical school confirming your full-time enrollment as a student there.
3
Write an honest essay
Write an essay outlining the person or occasion that most impacted your decision to study medicine as well as how you envision yourself influencing others to pursue similar careers.
4
Follow the guidelines
The application's essay cannot be more than 750 words. When composing and sending it, keep this in mind.
How the Foundation Education Award Scholarship is Judged
The primary sources used to assess candidates will be the essay and the letters of recommendation.
Why We Love the Foundation Education Award Scholarship
Support for the state
This award is specifically designed for students who live in Pennsylvania; as a result, it contributes to the state's academic growth. Students in the region are also inspired to observe this kind of initiative.
An academic average is not required
Anyone interested must not submit any administrative documents that are difficult to get or complicate the process, such as a report of qualifications.
The importance of medical schools
These scholarships encourage young people to pursue careers in medicine, one of the most vital industries for the advancement of humanity and quality of life.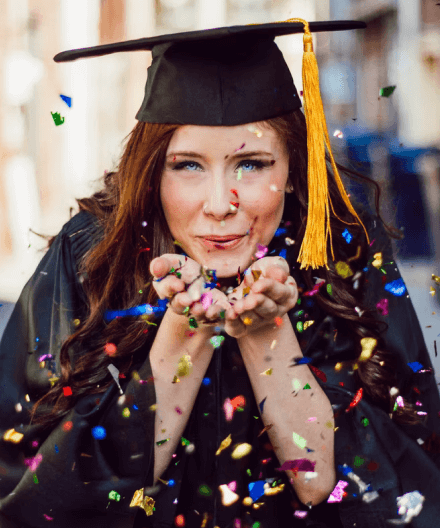 5 Facts About Foundation Education Award Scholarship
Established in 1954
Since 1954, the foundation has served as the charitable affiliate of the Pennsylvania Medical Society, focusing on offering access to medical school education, among other things.
The Student Financial Services
The foundation manages 11 scholarship funds and a loan program through its founding program.
The amount of help offered
More than 4,633 medical students with financial needs have received more than $21.4 million in grants.
Contributions of philanthropists
They can fund medical education, physician health, and quality in practice thanks to donations from private practitioners, community people, hospitals, organizations, and other businesses.
Foundation fellows
Donors who have made a planned gift to secure the future of foundation initiatives are known as "Foundation Fellows".