Connecticut Wealth Management Scholarship
4/15/2023
Submission Deadline
Explore Similar Scholarships
Location:
Demographic:
Grade Level:
Connecticut Wealth Management, LLC created its Connecticut Wealth Management Scholarship for less privileged African American students in Connecticut to help ease the burden of higher education expenses and encourage them to pursue or complete their studies.
Connecticut Wealth Management has helped more than double the number of minorities attending college. The six-year graduation rate for UNCF African American scholarship recipients is 70%. This is 11% higher than the national average and 31% higher than the national average for all African Americans.
Annually, it awards one scholarship of $5,000 to an African American sophomore student in Connecticut to cover some of the cost of the junior or senior year. Applicants must hold a minimum GPA of 2.75, be residents of Connecticut, provide FAFSA forms for financial aid, show interest in the field of their choice, their career interest, and their grade transcripts. This need-based scholarship program can be renewed every year as long as requirements are met.
Key Information of Connecticut Wealth Management Scholarship
Study Details
Country of Study
United States
Scholarship Details
Intended Level of Study
Undergraduate
Connecticut Wealth Management Scholarship Timeline
February 2023
Application Opening Date
Applications open on February 1.
April 2023
Submission Deadline
The submission deadline is on April 15.
Scholarship Eligibility
To be eligible to apply, applicants must meet the following criteria.
Eligible Grade: College Sophomore – College Senior
Maximum Age: Any
Required GPA: 2.75
Geographic Eligibility: Connecticut
Gender: Any
Race/Ethnicity: Black
Application Requirements
Here's what you need to submits besides your application.
Grade transcript
Recommendation letters
Essay
How to ace the Connecticut Wealth Management Scholarship
1
Show verified evidence of financial need
Complete the Free Application for Federal Student Aid form and have an unmet, demonstrated, financial need as verifiable by your college or university. Provide accurate financial information.
2
Submit a statement of Career interest
Write a detailed statement of your career interest indicating why you want to pick up such a career and why you feel it is the best for you. It should convey a complete picture of your character, ambitions, and abilities. Make it concise, and interesting, and ensure it captures your pursuit of your undergraduate degree of choice. Tell the judges your story and what you hope to achieve. Stay focused and get a second or third eye review from your mentor or instructor.
3
Submit your school transcript
You are also expected to submit as a requirement your current unofficial academic transcript. Work hard on keeping your grades up and maintaining the required GPA or above. Grades will be an indicator of how dedicated and serious you are.
4
Choice of references and early notifications
Your references or recommenders must be those who know you well enough to be willing to speak to your abilities and demonstrate why you make the perfect candidate for this scholarship. So, choose them wisely. Also, contact them and send them the required forms very early on to allow them enough time to complete them.
How the Connecticut Wealth Management Scholarship is Judged
The applications will be judged on demonstrated, unmet financial need as verified by college or university, statement of career interest, and current academic transcript.
Why We Love the Connecticut Wealth Management Scholarship
Application is welcomed from all majors
Irrespective of the fact that preference is given to business-related majors, application is still open to all majors. Therefore, all majors are encouraged to apply.
The scholarship offers a special preference
Connecticut Wealth Management scholarship gives special preference to students with business or business-related majors.
Program offers an alternative to sending recommendation
Applicants can download the How to Write a Reference Without an Invitation Code document, found on the right side of this page, and email it to their recommender in cases where their recommender does not receive the automated instructions they sent via email.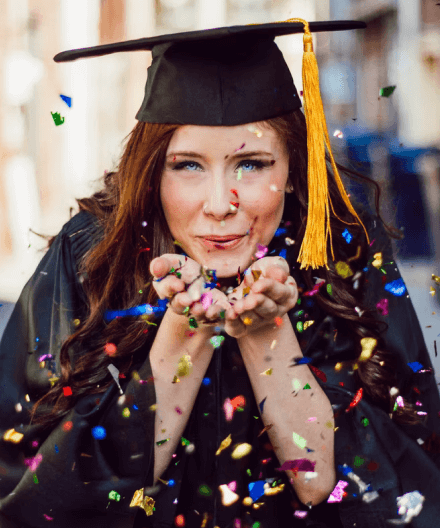 5 Facts About Connecticut Wealth Management Scholarship
The scholarship is a need-based one
The program is a need-based scholarship program for African American students who are from Connecticut.
Renewable scholarship only awarded to one recipient
The scholarship award, which can be renewed if the recipient meets eligibility criteria, is only given to one student for their junior and senior year.
Over $5 billion has been spent on scholarships
For more than seven decades, UNCF has been able to raise more than $5 billion and assist more than 500,000 students.
Connecticut Wealth Management has been supporting education
The organization does this by awarding more than 10,000 students scholarships, worth more than $100 million, each year.
Scholarship granted minorities access to college education
Since its establishment in 1944, Connecticut Wealth Management has helped more than double the number of minorities attending college.